Your experience on PreventionWeb
Please help us improve PreventionWeb by taking this brief survey. Your input will allow us to better serve the needs of the DRR community.
Documents and publications
Author(s)
Brown, Sarah; Budimir, Mirianna; Sneddon, Alison; Lau, David; Shakya, Puja; Upadhyay Crawford, Sujana
Gender transformative early warning systems: Experiences from Nepal and Peru
13 March 2019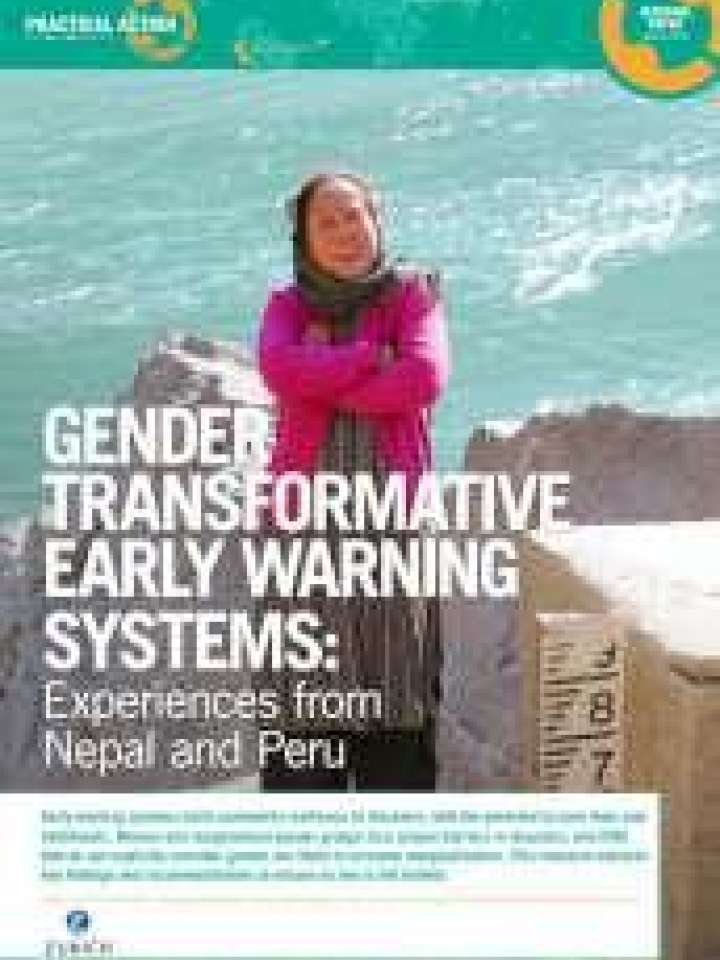 Data was collected from three regions in Nepal and two regions in Peru, focusing on areas where a flood early warning system is already operational. Additional interviews were conducted with marginalized women including those who are elderly, those with disabilities, single mothers, transgender women, women who were pregnant or with young babies, those with young children, and women with visual impairments.
Gender inequality and social marginalization increases vulnerability to disasters. The less economic, political, and cultural power women and gender minorities have before an event, the greater their suffering during and in the aftermath. Gender norms (e.g. men being viewed as decision-makers), gender roles, and gender-based violence can increase the vulnerability of women and gender minorities during a disaster. Efforts to consider gender need to be intersectional – lack of political rights, low social capital, ethnicity, age, health, disability, gender, gender identity, and sexuality influence vulnerability and capacity to respond to early warning.