Your experience on PreventionWeb
Please help us improve PreventionWeb by taking this brief survey. Your input will allow us to better serve the needs of the DRR community.
Documents and publications
Economics of resilience to drought in Ethiopia, Kenya and Somalia
13 August 2020
Source
United States Agency for International Development (USAID)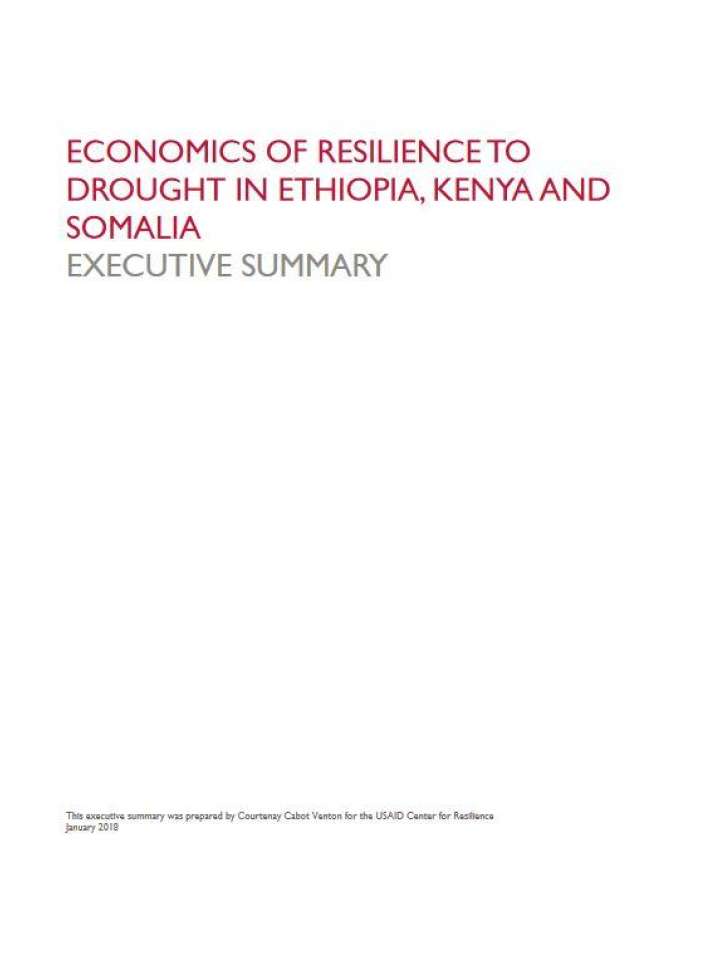 This study assessed the cost savings that could result from an earlier and more proactive response to drought in Kenya, Ethiopia and Somalia. The study finds that donors could save 30% on humanitarian aid spending through an earlier and more proactive response; this is equivalent to savings of US$1.6 billion when applied to U.S. Government spending over the last 15 years in these three countries alone.
A more proactive response that can help to protect people's income and assets is, even more, cost-effective and can help households to manage the effects of shocks. When these benefits are incorporated, the overall savings increase to US$4.2 billion. Put another way, every US$1 invested in building people's resilience will result in up to US$3 in reduced humanitarian aid and avoided losses.