Documents and publications
Author(s)
Erica Gaston
Oliver Brown
Nadwa al-Dawsari
et al.
Climate-security and peacebuilding thematic review
Source
United Nations University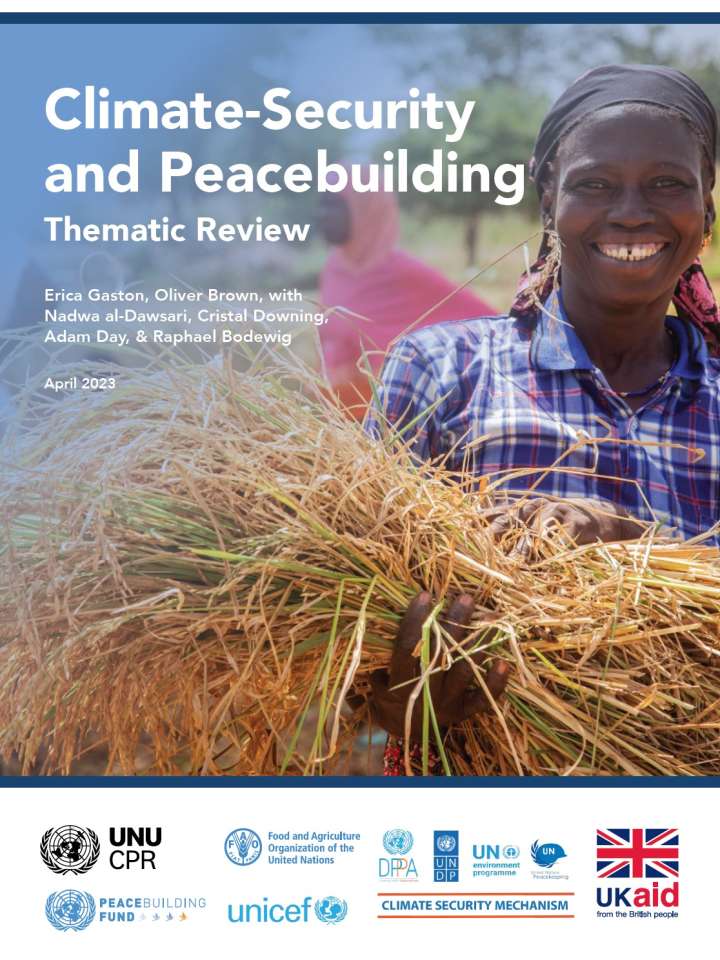 ISBN/ISSN/DOI
978-92-808-6593-6 (ISBN)
This thematic review, focused on climate-security projects approved by the UN Secretary-General's Peacebuilding Fund (PBF) between 2016 and 2021, offers an opportunity to survey climate-security or related environmental peacebuilding efforts across 33 countries, as developed and implemented by some 29 partners, including both UN entities and civil society organizations. The 43 projects identified as climate-security projects in this review span a number of issues – from projects that respond to situations in which climate change has already contributed to active conflict to those that raise awareness about the existential threats of climate change, aim to prevent future conflict by nurturing community cohesion, or encourage regional climate change adaptation as an integral part of peacebuilding strategies.
The sample also features projects that test integrated responses to issues of gender, climate, and security, promote youth inclusion in natural resource management, and emphasize cross-border or transnational programming approaches. The review provides an overall analysis of the themes and results in these 43 projects spanning 22 countries, and draws more contextualized lessons from three case studies: 1) nine projects in the Liptako Gourma subregion spanning Mali, Burkina Faso, and Niger; 2) two projects in Yemen; and 3) a cross-border project spanning the three Pacific Islands of the Republic of the Marshall Islands, Kiribati, and Tuvalu.