publication
Adaptation in human...
Adaptation in human settlements: key findings and way forward
Source
United Nations Framework Convention on Climate Change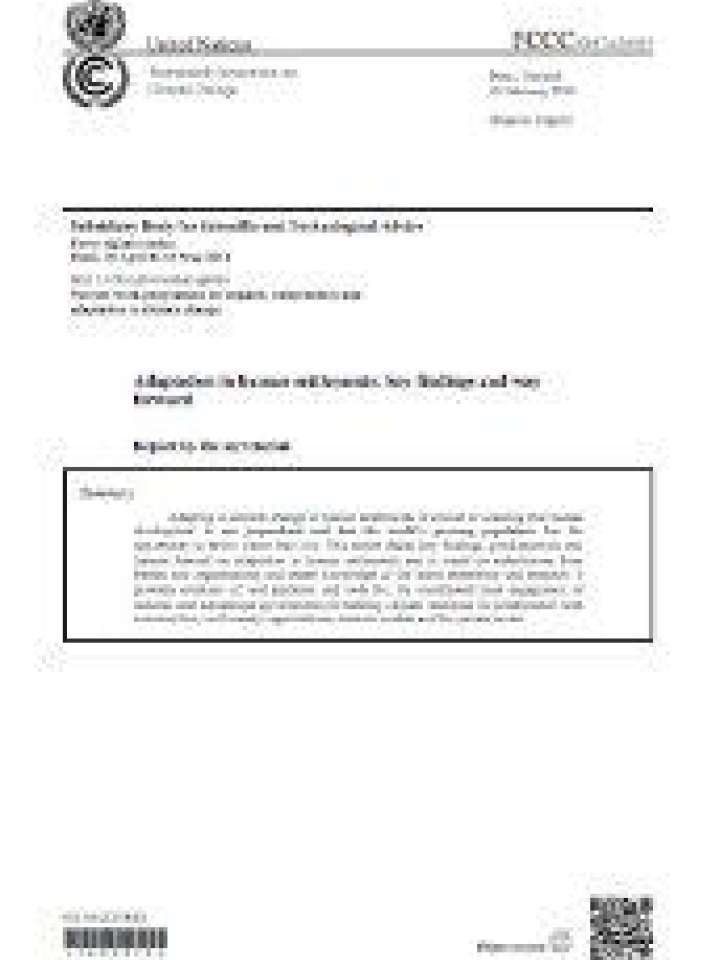 Adapting to climate change in human settlements is critical to ensuring that human development is not jeopardized and that the world's growing population has the opportunity to thrive where they live. This report shares key findings, good practices and lessons learned on adaptation in human settlements and is based on submissions from Parties and organizations and expert knowledge of the latest experience and research. It provides evidence of, and guidance and tools for, the coordinated local engagement of national and subnational governments in building climate resilience in collaboration with communities, civil society organizations, research centres and the private sector.