Your experience on PreventionWeb
Please help us improve PreventionWeb by taking this brief survey. Your input will allow us to better serve the needs of the DRR community.
Sentinels from above: how drones are helping The Gambia cope with a rising flood risk
Source(s):
United Nations Educational, Scientific and Cultural Organization - Headquarters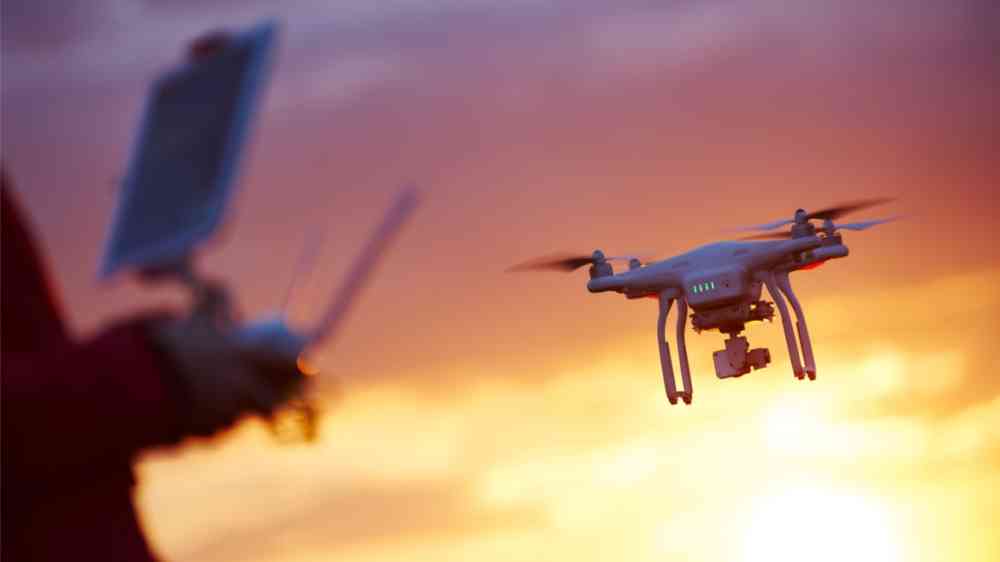 Dmitry Kalinovsky/Shutterstock
To protect the lives and livelihoods of thousands, The Gambia has partnered with UNESCO to establish a state-of-the-art, end-to-end early warning system for floods that relies heavily on drones. 
Located within the drainage basin of the Gambia River, where flowing surface waters converge, The Gambia is vulnerable to riverine flooding, flash floods and windstorms. In a country where agriculture is the main source of income, each flood affects the livelihood of 70% of the population. Climate change is making these natural hazards more frequent and more devastating.
Between 2019 and 2021, The Gambia partnered with UNESCO to establish a state-of-the-art, end-to-end early warning system for floods that relies heavily on drones.
35,000 Gambians directly affected by natural hazards in 2010, mainly by floods. 

41,324 Gambians directly affected by natural hazards in 2018, mainly by floods.
Drones can map flooding rapidly
A common challenge in flood planning is that authorities often work with outdated information during crises, resulting in inaccurate models and wrong decisions, which can ultimately cost lives.   
Drones can overcome these shortcomings. Drones are unpiloted aircraft that can map large areas very rapidly before, during and after floods. They make it possible to identify quickly any safe sites, unsafe areas and evacuation routes. In addition, drones help with the rapid identification of damage and at-risk individuals in post-disaster situations.  
This is why they can be so useful for assessing both pre- and post-disaster situations. UNESCO stressed this point when it advised The Gambia to shift its response from post-catastrophe disaster management to an all-encompassing approach that spans prevention, mitigation, disaster management and recovery. This is what is meant by an end-to-end early warning system. 
Over the duration of the three-year project, UNESCO created this type of early warning system by providing and installing necessary equipment, training officials on its use and maintenance and developing early warning procedures.  
In the meantime, advances in artificial intelligence have made drones even more versatile, efficient and accurate than before in performing complex tasks in a disaster situation. Drones equipped with AI have been able to provide the Gambian authorities with highly accurate data very rapidly.
Thousands of citizens have learned how to reduce disaster risk
In all, 32 high-level officials and 625 male and female community leaders from the Upper River Region, the Lower River Region and the Greater Banjul Area have been trained since 2019 in how to manage risks related to natural hazards. It is estimated that a further 10,000 or more have benefited from this training indirectly through the information shared within the communities. 
Each training course has concluded with a session on the importance of using data obtained from both the drone and other early warning systems for flood risk management to ensure that decisions taken are based on solid evidence. These data are also an invaluable tool for long-term climate risk assessments. 
UNESCO purchased five drones equipped with software to help map and analyse the most affected terrains accurately. Eleven technical personnel from the National Disaster Management Agency and other national agencies were selected for training. After completing a rigorous two-day drone flying certification programme, the new drone operators obtained a UK-level certification and are now qualified to train others.  
These men and women worked with UNESCO experts to conduct field tests of the drones, evaluate the collected data and design approaches to pre- and post-disaster mapping.
UNESO also assisted the Ministry of Education in developing a framework to mainstream disaster risk reduction into school and university curricula in subjects related to science, technology, engineering and mathematics. UNESCO trained the authorities responsible for education and teaching personnel of both universities and polytechnics to apply this framework to different types of disaster caused by natural and artificial environmental, technological and biological hazards. Disasters might be small- or large-scale, frequent or infrequent, sudden or slow-onset. This framework has formed the basis for the integration of disaster risk reduction into all levels of The Gambia's informal and formal education systems. 
UNESCO then supported the authorities when they decided to weave this framework for reducing disaster risk into the school curriculum and enrich it by conducting school exercises to improve readiness for floods.
A situation monitoring room
UNESCO also helped the National Disaster Management Agency to set up a situation monitoring room by providing it with the necessary equipment for an end-to-end flood early warning system. This equipment has enabled real-time monitoring of information, data processing and the integration of flood simulation models. 
In parallel, UNESCO procured automatic weather stations and hydrometric equipment to generate real-time data that could be linked to existing systems for greater efficiency.
Women put their family's safety first
In The Gambia, as elsewhere, UNESCO has placed particular emphasis on the inclusion of women in the project to reduce exposure to disaster risk. There is strong evidence that vulnerability and poverty are closely aligned with gender inequality, making women more frequent victims of natural hazards than men. For example, women and girls tend to have limited access to relevant information and resources prior to, during and after a disaster.  
This is the case, even though 'women always put the safety of their family members first, often compromising their own lives', as journalist Babita Basnet noted in a 2021 online discussion on the role of women in disaster risk reduction. She concluded that this was why 'women should be trained and capacitated.' UNESCO agrees.
Please note: Content is displayed as last posted by a PreventionWeb community member or editor. The views expressed therein are not necessarily those of UNDRR, PreventionWeb, or its sponsors. See our terms of use