Your experience on PreventionWeb
Please help us improve PreventionWeb by taking this brief survey. Your input will allow us to better serve the needs of the DRR community.
The Nature Conservancy and the Government of Quintana Roo announce innovative financial mechanism for insuring and conserving coral reefs
Source(s):
Nature Conservancy, the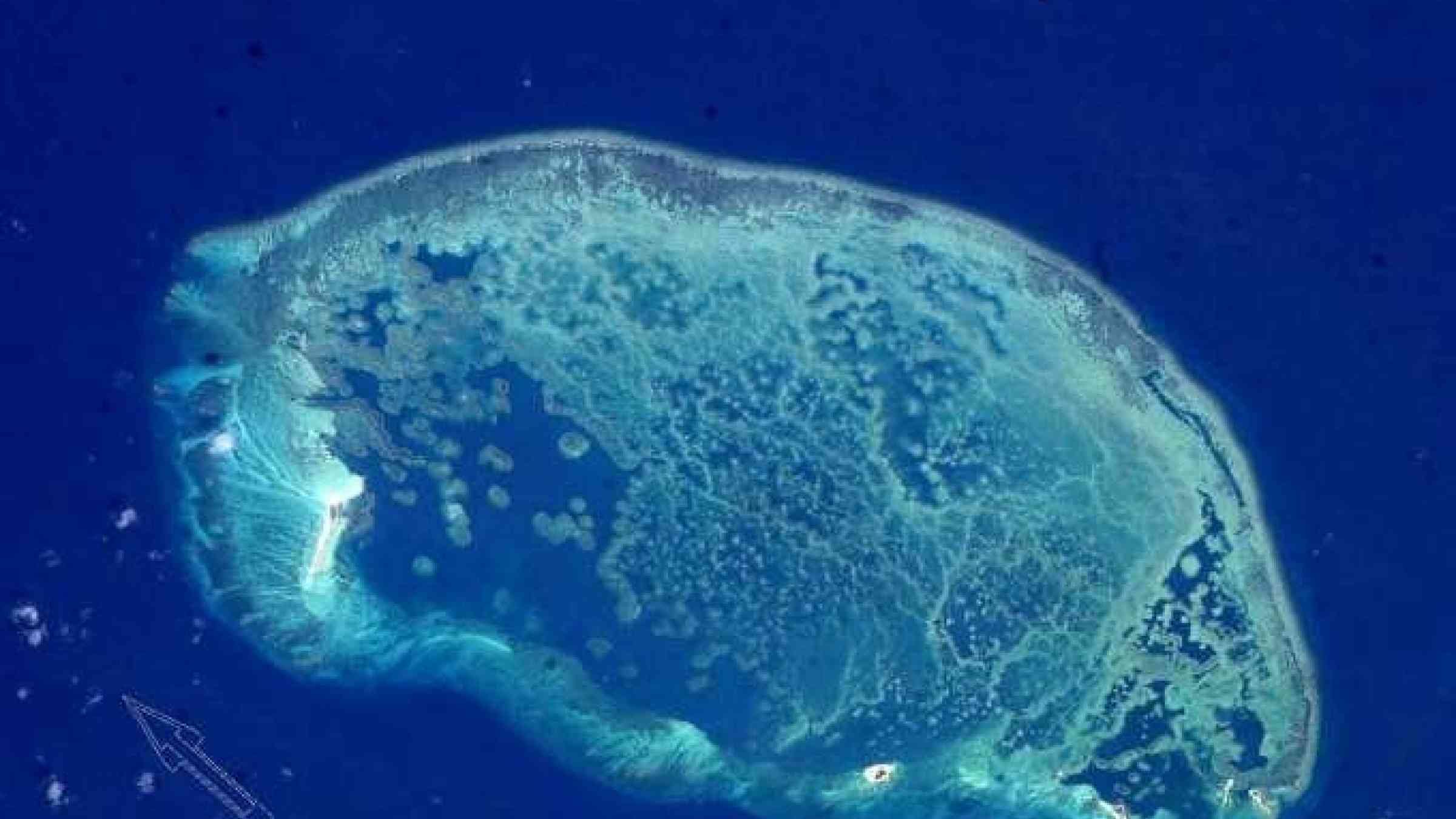 The Nature Conservancy and the State Government of Quintana Roo, Mexico, announced today the creation of the "Coastal Zone Management Trust," which will cover a portion of the Mesoamerican Reef along Mexico's Yucatan Peninsula – a timely development during this International Year of the Reef. The design and creation of this trust fund for nature is more than a year in the making with support from The Rockefeller Foundation's Innovative Finance group. The Mesoamerican Reef, the longest barrier reef in the Western Hemisphere, is home to some of the world's most important and unique coral reefs, mangrove forests, fish species, and marine mammals. The reef protects the most important tourism hub in Mexico and the world, which receives more than 12 million tourists per year and generates USD 9 billion annually.
The "Coastal Zone Management Trust" will promote conservation of coastal areas in the Mexican Caribbean and will finance what will become the first-ever parametric insurance policy for a coral reef. Funds for the trust and subsequent insurance, which will be collected from the tourism industry and other government sources, will provide a suite of benefits that include strengthening the economic resilience of the region; encouraging conservation of the reef – a tremendously valuable natural asset; and creating a scalable new market for the insurance industry – a multi-stakeholder model that can be applied to other regions and ecosystems.
The Conservancy and its partners, which include the state government of Quintana Roo, the Cancún and Puerto Morelos Hotel Owners' Association, the National Commission for Natural Protected Areas and Mexican Universities went public with this initiative at The Economist World Ocean Summit.
"The Coastal Zone Management Trust and insurance for beaches and reefs are key elements for the protection of the coastal infrastructure, economy and jobs of the most important tourist destination in Mexico," said Carlos Joaquín González, Governor of the State of Quintana Roo. "The Mexican Caribbean is visited by nearly 12 million tourists every year, which generate around 9 billion USD to the country, but these benefits are threatened by the possible presence of natural disasters such as hurricanes and storms that cyclically put us in risk. We have the advantage of being protected by the Mesoamerican Reef and that is why we are committed to the recovery and protection of our beaches and reefs."
Coral reefs themselves have immense value – a healthy coral reef can reduce up to 97% of wave energy. This means that a loss of just one-meter reef height from a powerful storm could result in a twofold increase in the cost of damage to coastal communities. Reefs are essential for coastal protection, and are a powerful natural climate solution. However, data show that since 1980, 80% of live coral cover in the Mexican Caribbean has been lost or degraded due to disease, bleaching events, diminishing herbivores, and algae overgrowth.
However, the most important short-term factor decreasing reef structure are hurricanes. Reefs may lose between 20–60% of live coral cover after a category 4 to 5 hurricane – this compares with an annual decrease of 2–6% in live coral due to other causes.
"This insurance-for-nature approach is a promising example of creative financing to address imminent challenges facing marine ecosystems, both in Mexico and around the world," said Mark Tercek, President and CEO of The Nature Conservancy. "The Mesoamerican Reef plays a critical role in protecting residents, tourists, and businesses from storm surge and sea-level rise. This announcement is a win-win-win: for conservation, for the community, and for Mexico's economy."
It isn't just reefs that are affected by major storm events like hurricanes, however. Beaches, essential for the local tourism economy, are equally vulnerable to severe erosion from heightened wave intensity during storms. Rapid reef restoration and post-storm intervention have been widely proven to reduce damage to reefs and erosion on surrounding beaches. Reducing and repairing damage to reefs and beaches maintains or increases the reef's capacity to reduce wave energy, thereby reducing onshore damage and coastal erosion.
The Nature Conservancy was able to combine its extensive science and modeling of coral reefs with the risk management expertise of leading global reinsurer, Swiss Re, to determine the possibility of insuring a natural asset like the Mesoamerican Reef. A parametric insurance policy, designed to pay out quickly for repairs and restoration in the event of a major hurricane or storm, was found to be the most suitable solution for the conditions on the Mexican Caribbean coast. 

Martyn Parker, the Chairman of Global Partnerships at Swiss Re, stated: "Coral reefs are not just crucial to the health of our planet, they reduce risk from natural disasters and they are valuable assets for the tourism industry and the local economy as well. By combining both private capital with public resources we help governments in vulnerable regions plan ahead more consciously to protect their natural assets. In speeding-up the recovery after a natural disaster, they can reduce the hit to the local and national economies overall. What we see is a new type of parametric insurance product that offers rapid disbursement of capital that can be adopted for broader application in the market. We regard it as an effective tool to help nations protect the oceans and achieve climate resilience." 

"We are proud to have been one of the initial funders of this project, which monetizes the protective value of nature and will boost interest in and understanding of nature-based resilience," said Saadia Madsbjerg, Managing Director, The Rockefeller Foundation. "At the international level, interest in the use of insurance and risk transfer as a means of protecting people and property against the increasing costs of severe weather continues to grow. The next phase of this work will be to investigate the very real potential to take this insurance/trust model to scale to benefit some of the world's most vulnerable communities."
By Sophie Hares
PLAYA DEL CARMEN - Dozens of kilometres of coral reef and beach on Mexico's Caribbean coast will be insured to help preserve them and reduce the impact of hurricanes, The Nature Conservancy (TNC), a large U.S.-based charity, said on Thursday.
Rapid payouts will be triggered when storm-force winds reach a certain speed under the "insurance-for-nature" plan, a concept TNC said countries such as Belize and Honduras were considering.
TNC said about 60 kilometres (37 miles) of reef and beach around Cancun and Puerto Morelos to the south would be covered.
"It's never been done before, there's never been insurance on a reef," Mark Way, TNC's director for global coastal risk and resilience, told the Thomson Reuters Foundation.
"It's really the first time the protective value has actually been monetised."
Healthy reefs are capable of reducing wave energy by up to 97 percent and can help protect coastal communities, livelihoods and infrastructure while limiting beach erosion, said TNC.
Under this specialised policy, specific factors trigger payments, which would be made quickly and used to repair the insured section of the Mesoamerican reef, TNC said.
The announcement was made at a three-day summit at the coastal resort of Playa del Carmen in Mexico's Yucatan peninsula where environmentalists, politicians and business leaders met to discuss how to improve the state of the world's oceans.
Protecting coastal infrastructure such as coral reefs is increasingly seen as vital to the region's tourist industry.
The 12 million visitors who flock each year to Mexico's Caribbean coast generate around $9 billion, according to Carlos Joaquin Gonzalez, governor of Quintana Roo State.
"These benefits are threatened by the possible presence of natural disasters such as hurricanes and storms that cyclically put us in risk," said Gonzalez.
The longest barrier reef in the western hemisphere, the Mesoamerican reef stretches more than 1,000 kilometres from the Yucatan to Honduras. Its live coral cover has plummeted 80 percent since 1980 due to factors such as disease and bleaching.
However, hurricanes rank as the biggest short-term threat, with a category four or five storm capable of wiping out up to 60 percent of live coral cover, said TNC.
Funding for the policy would come from the government and the tourist industry, said TNC, which devised the plan with insurance firm Swiss Re and the Rockefeller Foundation.
The Mesoamerican reef deal is TNC's latest structure to protect coastal resources.
Last month TNC, which has nearly $6 billion in assets, according to Forbes, agreed to buy a chunk of the Seychelles's sovereign debt in return for the Indian Ocean nation agreeing to protect vast swathes of its marine territory.
Please note: Content is displayed as last posted by a PreventionWeb community member or editor. The views expressed therein are not necessarily those of UNDRR, PreventionWeb, or its sponsors. See our terms of use