Your experience on PreventionWeb
Please help us improve PreventionWeb by taking this brief survey. Your input will allow us to better serve the needs of the DRR community.
Author:
Aayushi Kachalia
Devin Olmack
Listening to those in crisis: understanding perspectives on anticipatory action in Ethiopia
Source(s):
Anticipation Hub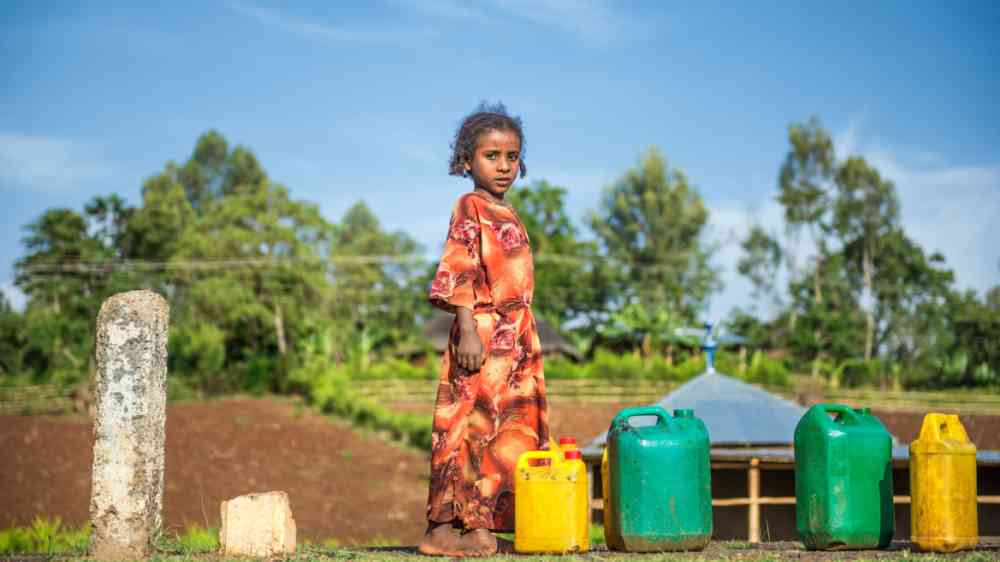 Between October 2020 and December 2022, eastern and southern Ethiopia faced five consecutive below-average rainy seasons. 
This led to exceptionally persistent multi-year drought conditions, with the March–April–May season in 2022 being the driest in 70 years. 
In December 2020, due to the high probability of drought and elevated levels of projected food insecurity, 20 million US dollars (16.7 million euros) from the Central Emergency Relief Fund (CERF) were allocated to five UN agencies: the Food and Agriculture Organization of the United Nations (FAO), the UN Population Fund (UNFPA), the UN Refugee Agency (UNHCR), the UN Children's Fund (UNICEF) and the World Health Organization. The World Food Programme activated its own funding for anticipatory action in alignment, using the same triggers.
Between May and October 2021, these agencies and their implementing partners used this funding to provide anticipatory assistance to populations in Ethiopia, to help them cope with the predicted impacts of the ongoing drought. This was coordinated by the United Nations Office for the Coordination of Humanitarian Affairs (OCHA), which facilitates collective anticipatory action for predictable humanitarian crises.
This blog presents findings from an assessment by 60 Decibels of these anticipatory actions, which focused on how the assistance provided by FAO, UNFPA and UNICEF affected the target populations.
Quality of life overview
Quality of life was a key dimension within the research. The findings were indicative of the overall positive impact that anticipatory action had on the target populations; three in five recipients reported an improvement in their overall quality of life because of the assistance received. Recipients who said their quality of life had improved were asked to describe the positive changes they were experiencing. The three top themes were: (1) improved ability to afford food; (2) improved ability to afford livelihood inputs; and (3) improved ability to afford household bills. The full list of top outcomes explored within this dimension, as well as a breakdown of these at an agency level, is available within the 'Impact on quality of life' section in the full report.
Recipients were satisfied – but there's room for improvement
The Net Promoter Score – a common gauge of loyalty and satisfaction – was 9, which is a reasonable score. In particular, recipients valued: the usefulness and relevance of the assistance; improved ability to afford food and water; and improved access to livelihood inputs. The score for recipients who were extremely impacted by the drought is much higher compared to moderately affected recipients, indicating that those most in need of assistance were most satisfied with the anticipatory action.
Additional needs and coping strategies
Despite the exceptionally prolonged nature of the drought (almost two years at the time of the interviews) and the insufficient levels of assistance to those affected, it is notable that over half of the recipients had at least some of their additional needs met through the CERF-funded aid. Specifically, 34 per cent stated that the aid helped meet 'some' of their additional needs, and 17 per cent said it met 'all' or 'most' of their additional needs.
Recipients who reported being moderately impacted by the drought were more likely to mention that the assistance fulfilled all, most or some of their needs than those who reported extreme impacts (78 per cent vs. 47 per cent). This indicates that the assistance was sufficient for those who found themselves in less extreme circumstances, but not for those most adversely affected by the prolonged drought.
At the time of the survey (June 2022 to February 2023), 90 per cent of recipients had not fully recovered from the drought's impacts. However, of the 10 per cent who said they had fully recovered, 68 per cent cited the aid they received as the main reason for this. This indicates that the anticipatory action was paramount for those who managed to recover.
Timeliness and adequacy of aid in meeting additional needs
Establishing the 'right' time for anticipatory action proved difficult in the context of a multi-year drought; only 44 per cent of recipients said they received this assistance at the right time (i.e., between May and October 2021). Of the recipients who said the assistance came late (52 per cent), the majority would have liked to receive it in early 2021. This is unsurprising since, at that time, people in east and south Ethiopia were already struggling with the effects of a poor October–December 2020 rainy season.
Additionally, the humanitarian response was significantly underfunded and focused mainly on the situation in the northern Tigray region. It is likely that anticipatory aid would also have been useful ahead of that early 2021 peak.
Looking ahead: the next steps
With climate change showing no sign of slowing down, this assessment provides clear messages for UN agencies and their partners to ensure that affected populations are better able to cope with more extreme and frequent shocks. Improving access to food is a top priority; the interviewed recipients also want frequent or continuous aid, which is consistent with the longevity of the prolonged drought in Ethiopia.
The study also raised questions around collective targeting. Through the interviews it became clear that different people had received different packages of assistance (anticipatory and other), resulting in different quality-of-life outcomes and different levels of satisfaction. This suggests that for a greater overall impact, collective targeting at a more granular level – beyond the joint prioritization of districts – could be useful. OCHA and the participating agencies are already pursuing ways to improve targeting within their anticipatory action work, in countries including Bangladesh and Chad.
One area of further research that would be useful is to capture agency-specific life outcomes that were influenced by the aid. For example, this could mean asking recipients of UNICEF aid about the frequency of school attendance for their children, or understanding the impact on farming of FAO providing livestock feed and seeds. Anticipatory action will be a key part of disaster mitigation in the future; continuously working to understand these nuances will allow UN agencies and others to better reach those populations most in need.
Please note: Content is displayed as last posted by a PreventionWeb community member or editor. The views expressed therein are not necessarily those of UNDRR, PreventionWeb, or its sponsors. See our terms of use