Your experience on PreventionWeb
Please help us improve PreventionWeb by taking this brief survey. Your input will allow us to better serve the needs of the DRR community.
How climate finance can address violence against women and girls
Source(s):
Commonwealth Secretariat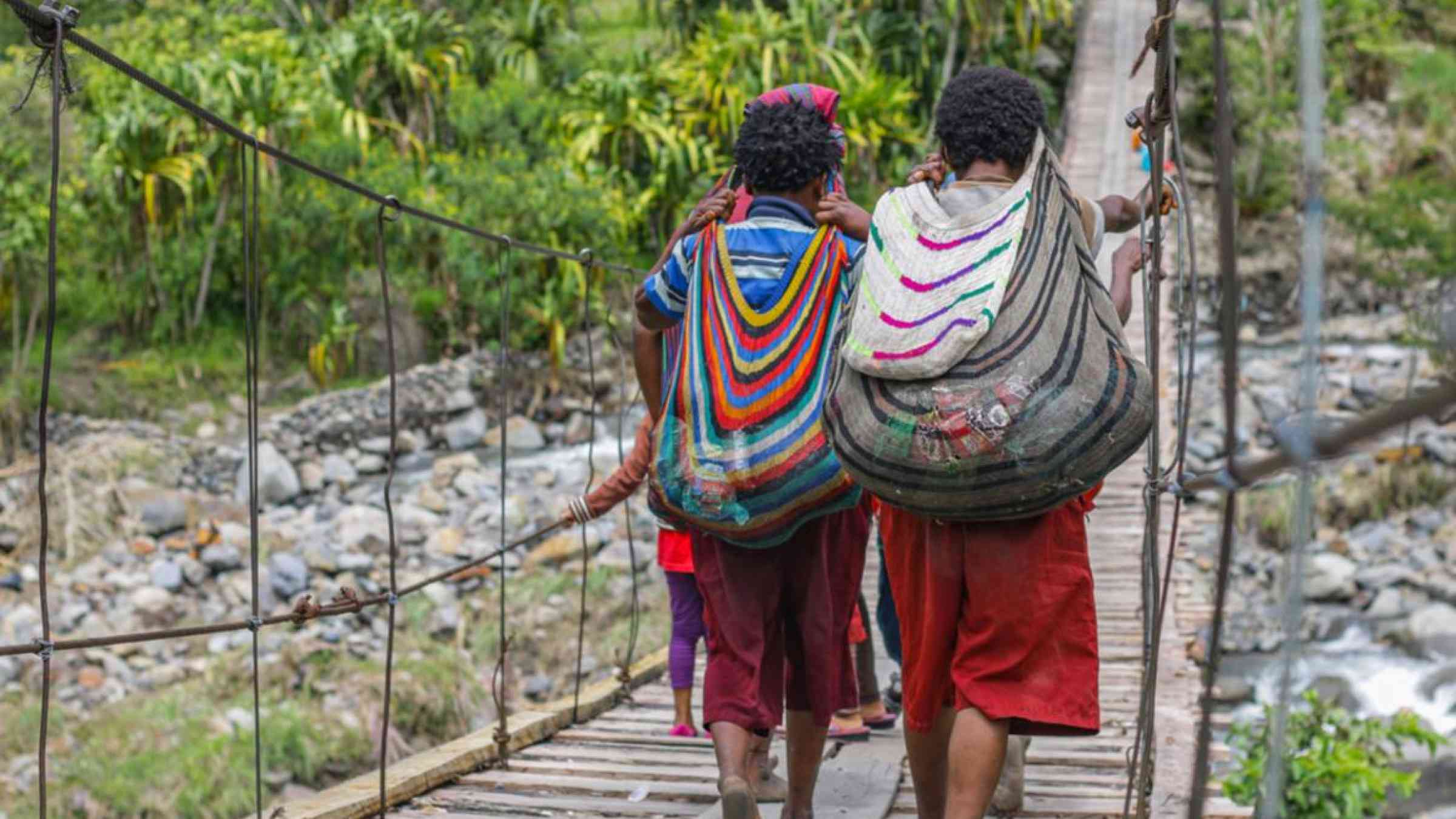 By Uzoamaka Nwamarah
This blog is part of the Commonwealth's '16 Days of Actions' series, designed to showcase multi-disciplinary national solutions in addressing violence against women and girls. These proven solutions build on the collective experience of the 54 member countries – representing one-third of humanity – which can be replicated elsewhere to create a safer world for every woman and girl. Read the full series here.
Violence against women and girls is a global epidemic, yet one of the least talked-about barriers to climate action.
There is a complex but clear link between climate impacts and violence against women and girls, with violence rising during and after climate-induced disasters, and further increasing with the loss of homes, income and family protection.
Extreme weather events such as droughts, floods and heatwaves have quadrupled since 1980 and doubled since 2004. These in turn destroy ecosystems on which livelihoods depend – impacting women most severely.
Climate vulnerability
Violence against women and girls is a result of social and institutional contexts that overlook or promote it. Women already face disproportionate economic burdens due to marginalization as well as domestic abuse, and this violence worsens when social cohesion and security apparatuses fail.
Where disasters have disrupted protection such as legal and judicial systems, women are targeted by perpetrators who know they are unlikely to report abuse given their low social and economic status. Some women avoid using shelters for fear of sexual assault in shared communal spaces.
Women and girls are also exposed to violence when burdened with the gendered tasks of collecting water and wood. Due to resource shortages from ecological degradation, they are forced to travel further distances to dangerous new areas. Upon returning later than usual, there could be further risk of violence at home. The extended labour also damages their health. During droughts in Kenya, women spend up to eight hours a day and 85% of daily energy consumption collecting water.
The fact that women and children are 14 times more likely to die than men during disasters is also directly linked to socially restraining customs and beliefs. For example, women and girls are not equipped with basic survival skills like swimming and tree climbing that are vital in disasters such as floods, as these are taught generally to boys. One of the major reasons the tsunami of December 2004 hit women hardest in Sri Lanka was because swimming and tree climbing are used to perform tasks done exclusively by men.
Gender equality
The protection and empowerment of women and girls from the direct and indirect consequences of climate disasters must be at the centre of all climate-resilient and low-carbon development.
Climate finance is one solution. When gender issues are integrated into climate policy and programming, vulnerability awareness is strengthened. This also boosts opportunities for leadership and inclusion of women and marginalised groups in decision-making.
For example, the Government of Jamaica is ensuring its climate policies address gender inequalities as well as strengthen the country's institutional work to promote gender responsive climate action, with the help of resources from the Green Climate Fund Readiness and Preparatory Support Programme – accessed through the Commonwealth Climate Finance Access Hub.
In Uganda, the United Nations Development Programme and Centre for Domestic Violence Prevention are working together to integrate gender-based violence prevention within the 'Building Resilient Communities, Wetland Ecosystems and Associated Catchments' project, which is financed by the Green Climate Fund.
In Papua New Guinea, the Pari Women's Development Association have mobilised resources from the Global Greengrants Fund for the successful restoration of mangroves. Because mangroves protect coastal communities from flooding and rising sea levels, as well as help reduce greenhouse gas emissions, local women have identified them as critical to preserving their homes and livelihoods.
Build back better
Given the COVID-19 pandemic, now more than ever financing for climate adaptation, disaster response and mitigation must be gender responsive. Issues must be addressed concurrently for the limited available resources to be utilised effectively.
This is particularly the case where disasters – such as cyclone Harold that struck the Pacific this year – have destroyed much of the formerly inadequate infrastructure and services, creating a blank canvas to build back better.
Mainstreaming gender issues into climate financing not only advances gender equality while boosting the resilience of countries, communities and families -  it also tackles gender-based violence and ensures greater returns on investments, helping secure a better future for all.
The '16 Days of Actions' blog series is part of the Commonwealth Says NO MORE campaign. Read the full series here, learn more about the Commonwealth's work on ending violence against women and girls here – and join in the conversation on social media by using #CommonwealthSaysNOMORE.
Please note: Content is displayed as last posted by a PreventionWeb community member or editor. The views expressed therein are not necessarily those of UNDRR, PreventionWeb, or its sponsors. See our terms of use