Your experience on PreventionWeb
Please help us improve PreventionWeb by taking this brief survey. Your input will allow us to better serve the needs of the DRR community.
12 October 2022
Women leaders and early warning systems
The primary goal of disaster risk reduction is prevention. But when that is not possible, then it is important to minimize the harm to people, assets and livelihoods through early warning systems. This is especially important in the case of sudden-onset or fast-moving hazards such as tsunamis, cyclones and volcanic eruptions, but is also relevant to slower hazards such as drought and disease outbreaks.
It is not enough for an early warning system to correctly identify an incoming hazard, but it must also ensure that the populations and sectors that are at risk can receive the alert, understand it, and most importantly, act on it. This collection of portraits celebrates some of the women leaders transforming early warning systems in the Asia-Pacific region with more inclusive design and effective implementations.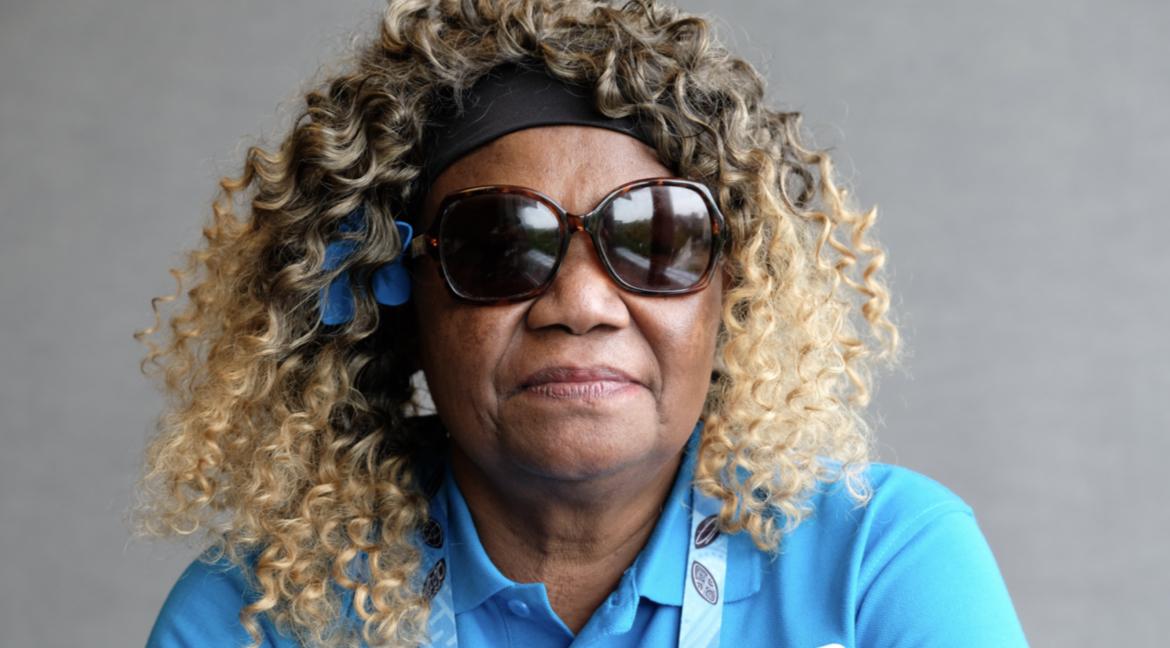 Nelly Caleb - Vanuatu
"The government needs to strengthen early warning systems, because in Vanuatu they set up sirens, but for those who are deaf, how will they know if the siren is on?" says Nelly Caleb. She is national coordinator of the Vanuatu Disability Promotion and Advocacy Association. "We told them this is not inclusive and also the network coverage doesn't reach all the islands in Vanuatu."
Nelly says more needs to be done to  strengthen the early warning systems. "Our network of people with disabilities who try to reach our office have to go out in the ocean just to get a phone signal. But what happens when there are rough seas? Some of our members had to climb the trees to access cell phone signals," she says. "There needs to be network coverage so that people with disabilities, even those who are deaf, can access text messages that are coming through for the early warning systems."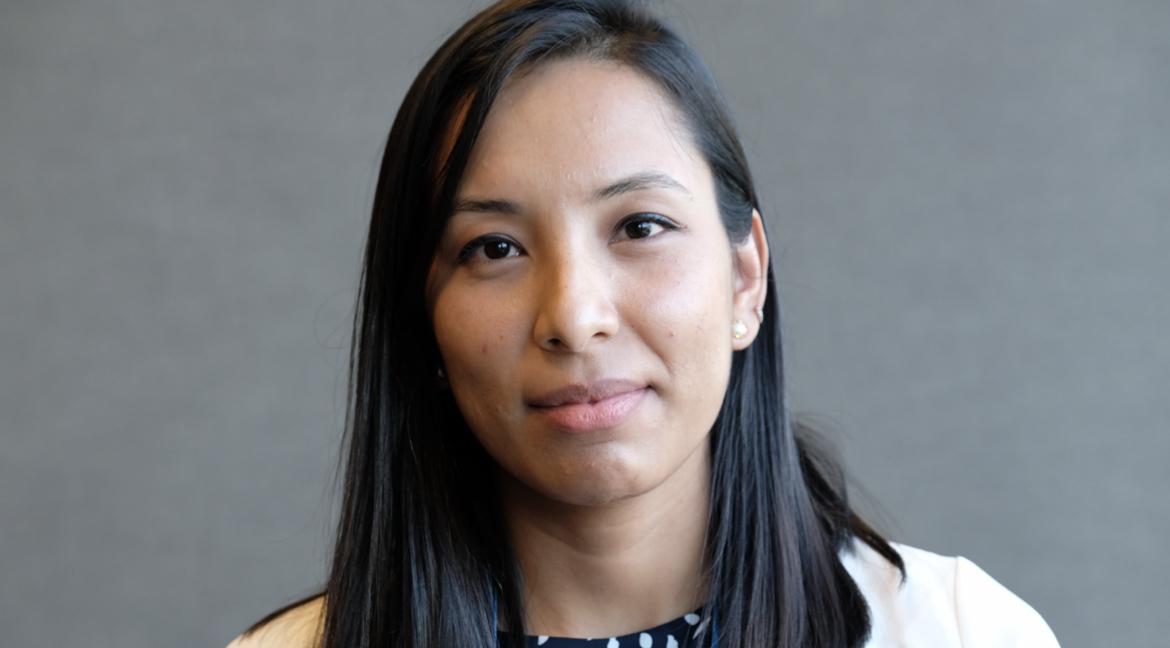 Reena Bajracharya – Nepal
Reena is the DRRM technical lead at the Youth Innovation Lab, a non-for-profit civic-tech company that works closely with the Government of Nepal, Ministry of Home Affairs, National Disaster Risk Reduction and Management Authority to develop the national integrated Disaster Information Management System known as the BIPAD portal.
"The portal hosts the data and information on different kinds of disaster pooling from various credible sources nationally and internationally," says Reena. "The portal is developed with an integrated approach hosting the data of incident, warning for floods and heavy rainfall, damage and loss, along with real time details that directly comes from the real-time stations."
The portal has maps on hazards like landslides, floods and earthquakes. "This data is right there in the system for any disaster manager or people working in the sector. It helps the government or disaster managers to understand the past scenarios and anticipate what will happen in the future and where the hazard might occur."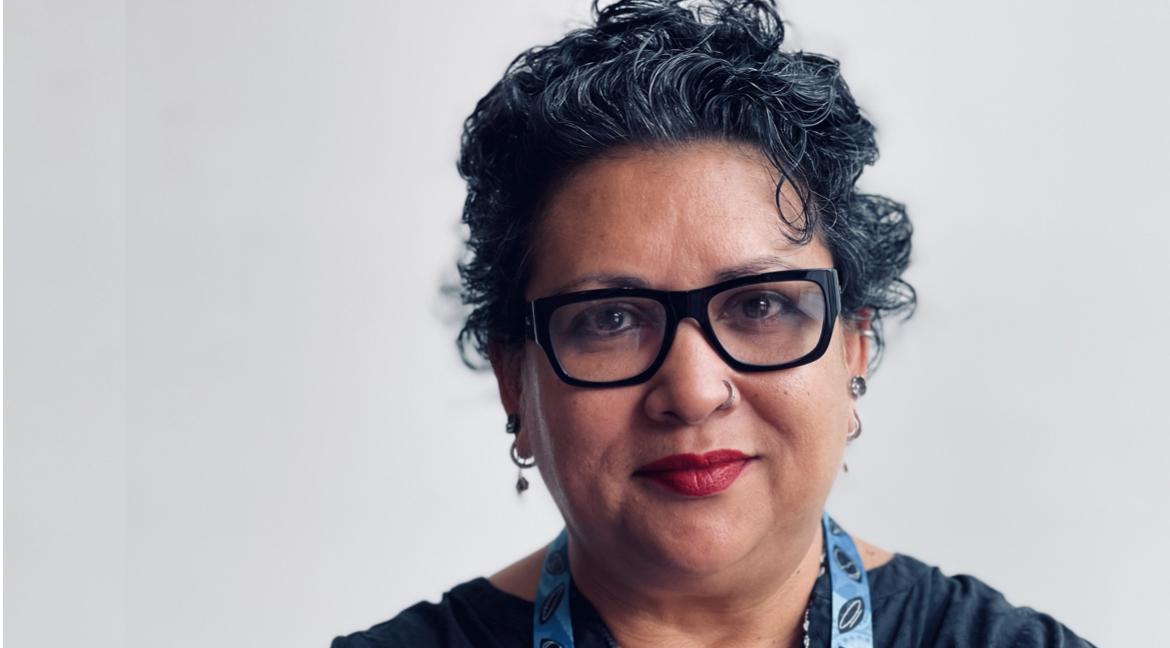 Sharon Bhagwan-Rolls - Fiji
"The women's agenda, in all our diversity, is not just limited to one silo in the humanitarian system," says ​Sharon Bhagwan-Rolls. She is a second-generation Fiji Island feminist working on the intersection of gender, media, communications and peace by supporting the development and production of appropriate and accessible media. "If we are not being inclusive from the start from early warning and preparedness, you are certainly not going to have an inclusive response."
The Shifting the Power Coalition came together in the wake of tropical cyclones Pam & Winston in 2015 and 2016. It has shown how women's leadership can be supported in all stages of DRR including early warning and preparedness, redesigning systems and structures.   "It starts with sitting on the mat with a group of rural women to understand what their needs are and what they expect from the disaster management system," she says. "Then being able to connect them to information communication technology, that is the model that we are using with Shifting the Power."   It is about women leading from early warning to resilience building. "We are showing that women can innovate, Pacific women are able to innovate using our own content," Sharon says. "It does not mean somebody coming in from the global north or another country to say, this is what you need. We have designed it and co-created it and we are continuing to build on it."
Veronica Gabaldon - Philippines 
"Communication is actually life-saving," says Veronica. "When I was in response to typhoon Haiyan, I asked our management at telecom Smart Communications if we could bring communication to the disaster area, give the people free calls. We gathered all the phones then we brought it to the area so that people could communicate."
Veronica is the Executive Director of the Philippine Disaster Resilience Foundation (PDRF). She leads the strategic direction of the organisation towards strengthening the country's disaster resilience, including efforts to more efficiently mobilise private sector resources during crises. 
In disasters like Haiyan, Veronica noticed that people needed to charge their phones so they could make calls and get information about their families and how to recover from the disaster. " We brought generators from our engineering department where they have mobile generators. Now when we have a disaster we have developed a kit so that it can be deployed anywhere and it is already prepositioned. When something happens they can set up cell towers to keep communications open."
Veronica has been a champion and enabler of public-private partnerships for resilience, forging partnerships with private sector lifeline industries such as energy, telecommunication, water and sanitation, and their public sector counterparts. "From what I have witnessed, where women are involved, there will most likely be active participation by the community because women are trusted members and active in the rebuilding process," she says.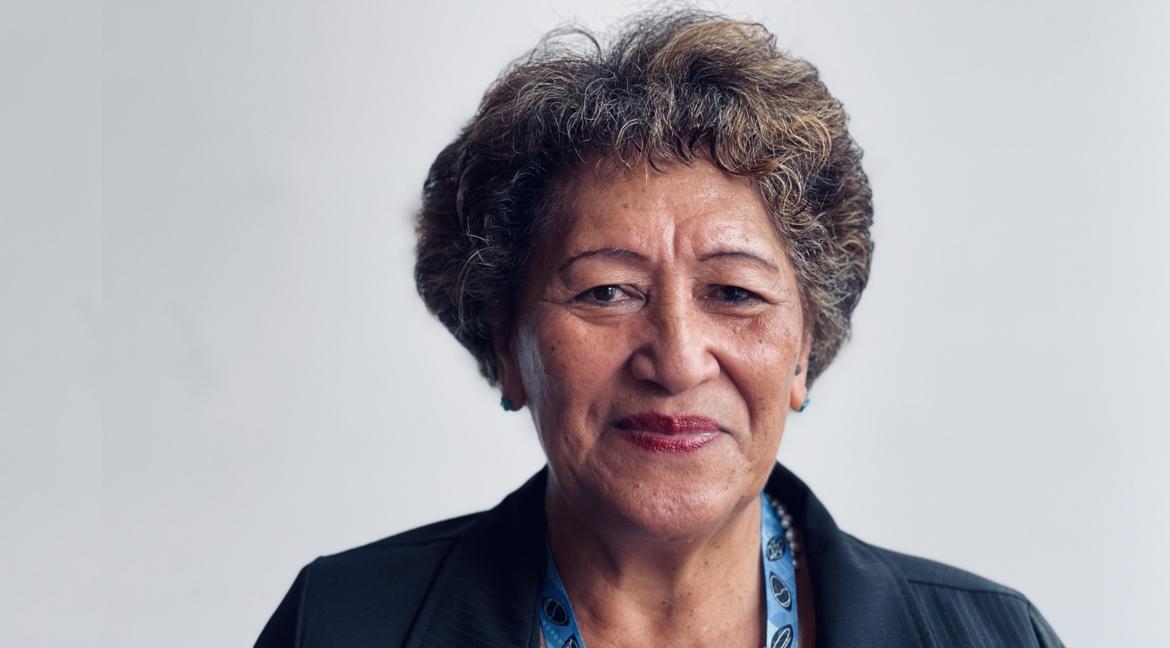 Tautala Mauala - Samoa
Tautala Mauala says when the tsunami hit Samoa in 2009, the Red Cross had done training for the communities to know what to do to move quickly to higher ground.  "Once they got the warning messages, it was women that were looking after children and the elderly and trying to take them away from danger areas" she says.   Tautala is the Secretary General of the Samoa Red Cross Society. "Part of the assessment we do is to help capture both the "vulnerability" and "capacity" of the household," she says. "A lot of what we have found, especially within women groups, they have the capacity to respond, they have the capacity to perform critical duties."    The assessments help communities build capacity through training in first aid and emergency response. "We want to ensure that communities  focus on their strengths and because of the impacts of climate change, the strengths that women have are also very much needed."   "Samoa Red Cross provides inclusive training, where everyone in the community participates and receives capacity building on disaster risk management in their respective roles in the disaster risk management structure in each village of the country," she says.
---
The Women's International Network on Disaster Risk Reduction (WIN DRR) is a professional network to support women working in disaster risk reduction, in all their diversity. WIN DRR promotes and supports women's leadership in disaster risk reduction across the Asia Pacific region, and aims to reduce the barriers faced by women and empower them to attain leadership and enhance their decision-making in disaster risk reduction. WIN DRR is supported by UNDRR and the Government of Australia.
Please note: Content is displayed as last posted by a PreventionWeb community member or editor. The views expressed therein are not necessarily those of UNDRR, PreventionWeb, or its sponsors. See our terms of use