blog
Women leaders in DRR share tsunami stories
3 November 2022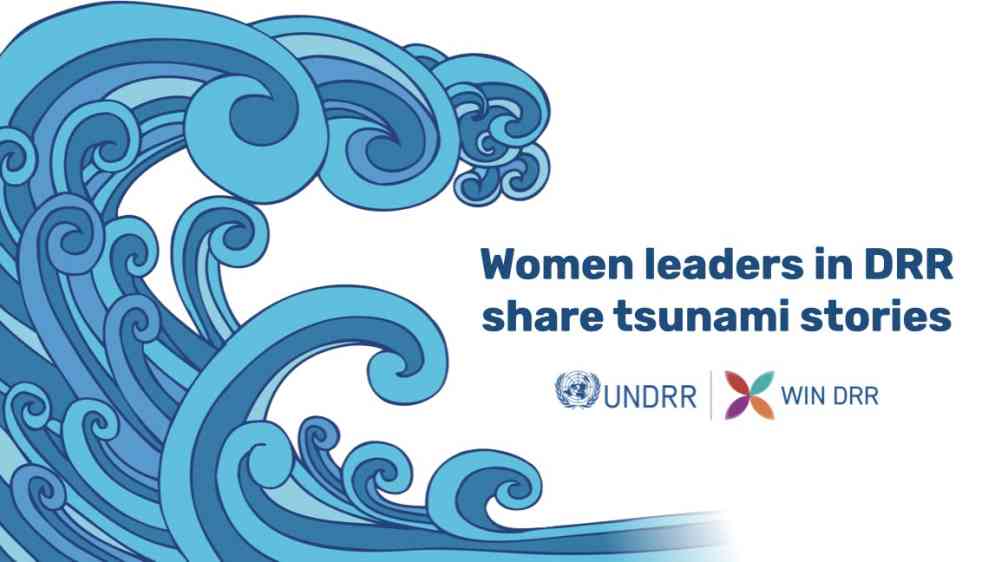 Esline Garaebiti - Vanuatu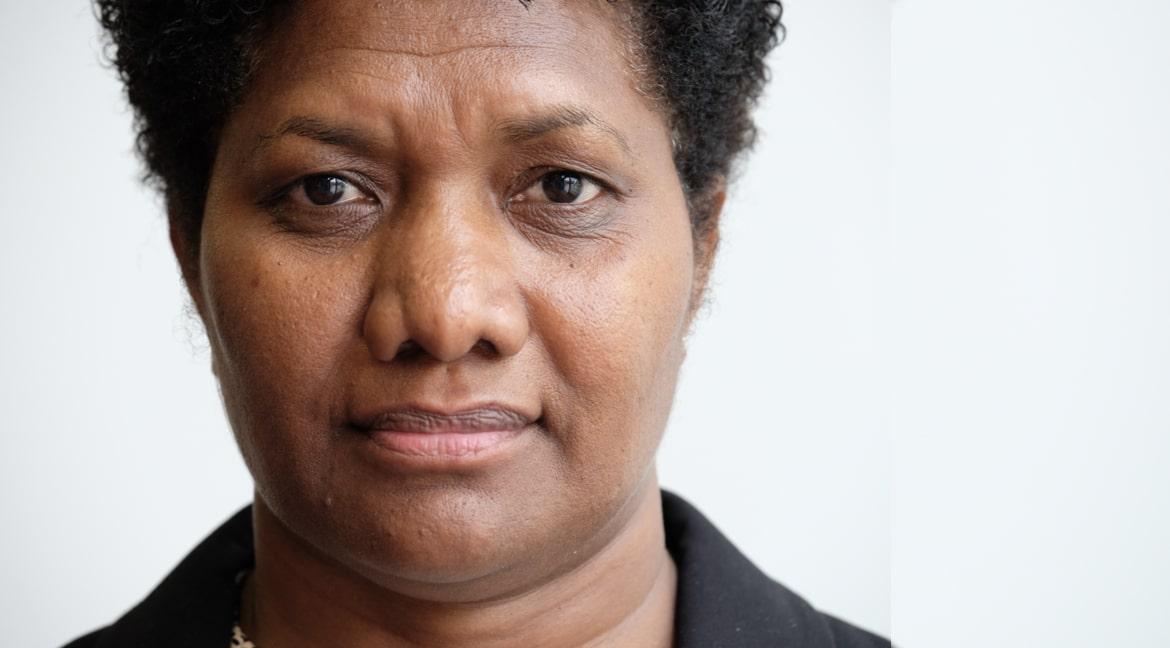 "Before any disaster hits, women and girls have the primary role and responsibility for caring for a home which includes children, older family members and people with disabilities," says Esline Garaebiti.  "Involving women in DRR in Vanuatu means the needs of the most marginalized people in times of disasters is considered in national, provincial and community disaster risk management planning from preparedness to the recovery."
Esline Garaebiti is the Director General of the Ministry of Climate Change Adaptation, Meteorology, Geo-Hazards, Environment, Energy and Disaster Management in Vanuatu. She has built up geohazards capability in Vanuatu and across the region.  
While working as Geo-Hazards Manager for Vanuatu she initiated the establishment of the Oceania regional seismic network (ORSNET) between Vanuatu, New Caledonia, Solomon Islands, Papua New Guinea, Tonga and Samoa to improve tsunami detection system in the region and to reduce risks of tsunami in these countries. 
"Reducing risks requires the inclusion of women not only in the risk management planning and implementation processes but also in leadership roles," Esline says.
Dr. Esline Garaebiti is the 2022 winner of the WIN DRR Excellence Award, proudly sponsored by SM Prime.
Esline Garaebiti: "If you understand the risk, then you can understand how to cope with it"
Dr. Nuraini Rahma Hanifa - Indonesia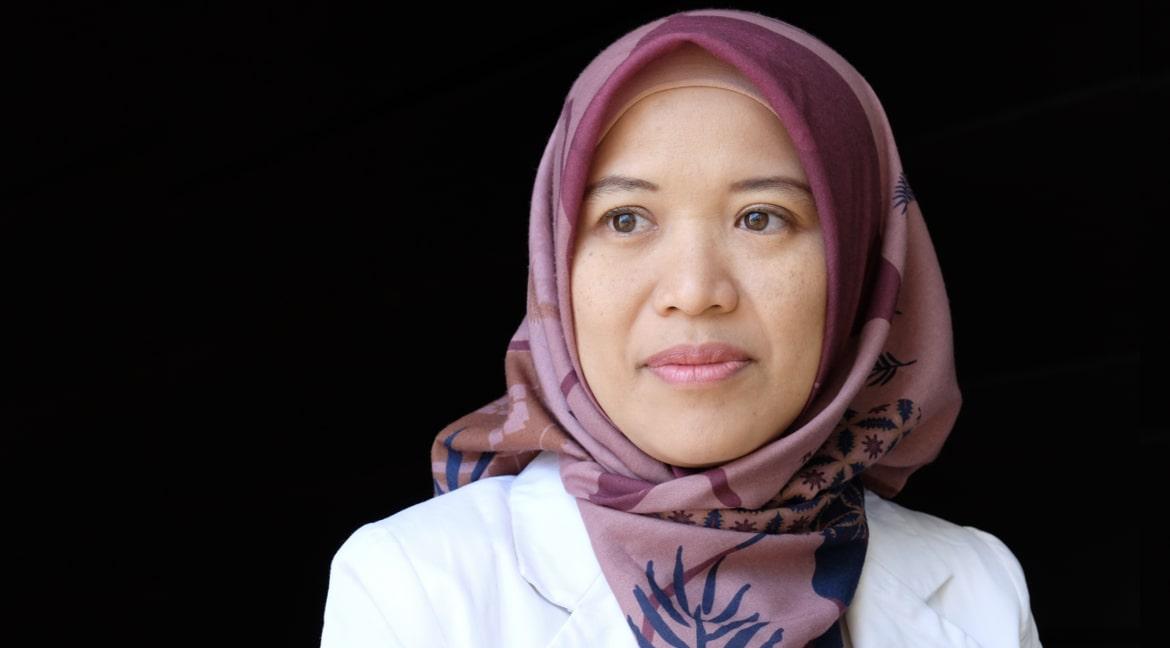 In March 2011, Rahma experienced the earthquake and tsunami in Japan as she was presenting her work at an international conference on the Science of Megathrust Earthquake and Tsunami. She was sharing her research on the potential source  of a megathrust earthquake and tsunami in Java, in her home country of Indonesia. "It was a turning point in my life," she recalls. "The experience of a big earthquake with our children with us; it was really scary."
As a scientist, she was able to deepen her appreciation for the families in disasters. "I think it motivated me on how to help people facing this kind of situation. There are so many people that we need to take care of when a disaster hits."
Dr. Nuraini Rahma Hanifa is the 2021 winner of the WIN DRR Leadership Award for her work as a Rising Star in the field of disaster risk reduction. She works with the Research Center for Geotechnology, Research Organization of Earth Sciences, National Research and Innovation Agency (BRIN), previously known as Indonesia Institute of Sciences (LIPI). Rahma founded U-INSPIRE Indonesia in 2018 and U-INSPIRE Alliance together with 8 countries in 2019. It is a youth and young professional platform on Science, Engineering, Technology and Innovation for the implementation of Sendai Framework DRR.
Dr. Nuraini Rahma Hanifa: "Knowledge of disasters must be shared with future generations"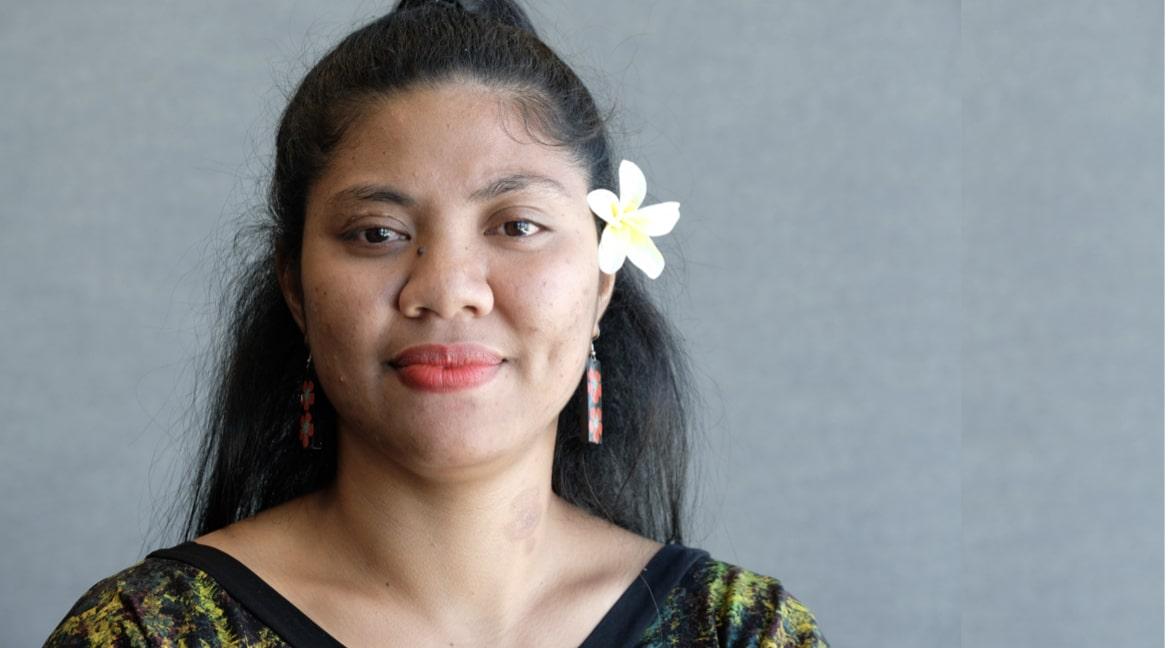 Maselina Iuta Fiso – Samoa
Maselina Iuta Fiso was just a child when the tsunami hit Samoa in 2009. Being deaf she struggled to understand how to respond. 
"We felt a strong earthquake. I had no idea what was happening. I asked some people, but no one would answer me.  Even my friends at school, they just didn't know what's happening either."
"My friend came to me and said, 'Come, come, come, let's run! There's a tsunami coming!'
I said 'it's finished, the earthquake is finished. I didn't know why everyone was worried. When I went home, I saw my mom and dad packing and we drove to the other side of the island to Falealupo. We stayed maybe 2 nights, but nothing happened." 
"Then I saw what was  happening on the other Island, in the village  Lalomanu and it was so scary. my heart was just broken. A lot of people died and there was a lot of damage."
"When I saw that I was very sad. It made me want to learn from this disaster. That time, on TV when they talked about what was happening, there was no sign language translation. I was asking my parents, please can you tell me what is happening? And they would try to explain about the tsunami. My family has always really supported me to help me understand. We must make sure everyone can understand and stay safe during a tsunami. 
Maselina is a Founding Member and Project Officer for the Deaf Association of Samoa. During outreach activities, Maselina leads training and workshops throughout the inhabited islands of Samoa with Deaf and hard of  hearing community members related to human rights education, disaster risk reduction and gender-based violence. 
Throughout her advocacy work, she leads interventions and campaigns on behalf of the deaf community at national, regional and international levels.
Maselina Iuta Fiso: "If we don't inform or teach those with disabilities how to protect them from disaster, we're leaving them behind"
Mariana Pardede – Indonesia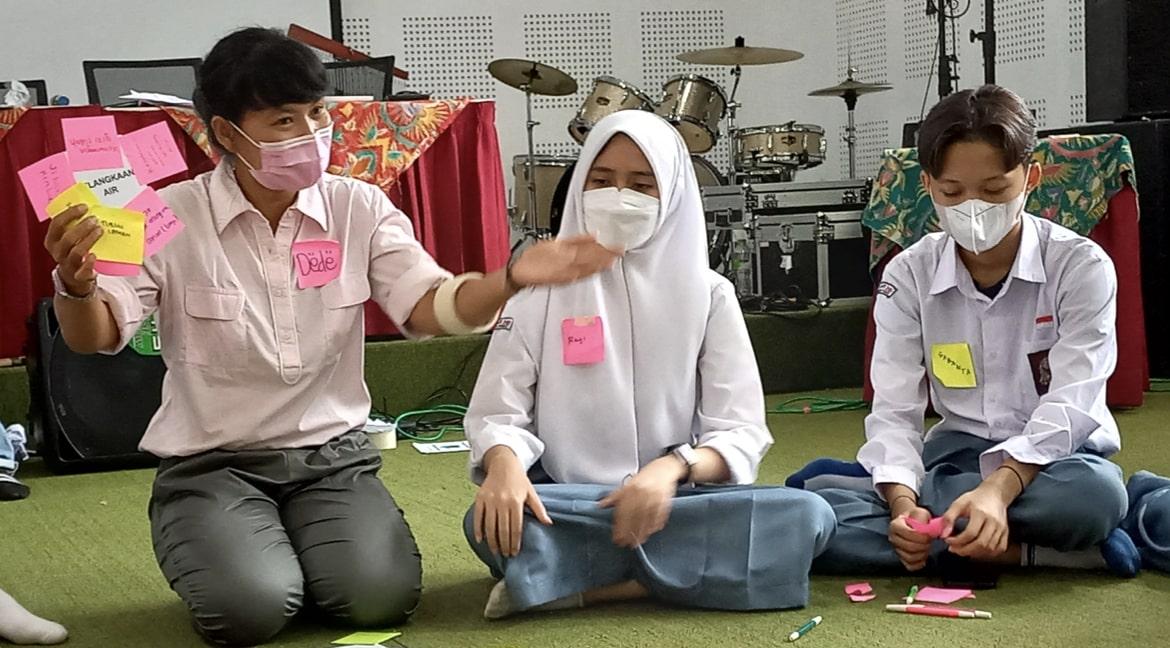 Mariana is a survivor of the earthquake, tsunami and liquefaction of Central Sulawesi in 2018. She was in Palu to conduct a Safe School training for students and teachers shortly before the earthquake, and immediately took action to support the affected communities.
"Inclusivity is not only a term and a theory," she says. "it has to be translated into a concrete action, starting with small effort can make a difference and be cultivated into a big impact. We must provide appropriate access to women to meaningfully engage in every level of DRR in particular in decision making at all levels." 
Mariana has experience managing projects in disaster risk reduction, safe school, and emergency response work. As a certified national facilitator of safe schools from the National Disaster Management Agency (NDMA) of Indonesia, she is an expert in the participatory approach and a trainer in the community, especially for children and women. Mariana has facilitated training in more than 200 schools across Indonesia and  trained 1,000 volunteers – including teachers – on school safety and child-centred DRR. Since 2009, Mariana has personally reached 20,000 people in 30 provinces with disaster education through training and mock disaster drills.
Muliagatele Filomena Nelson – Samoa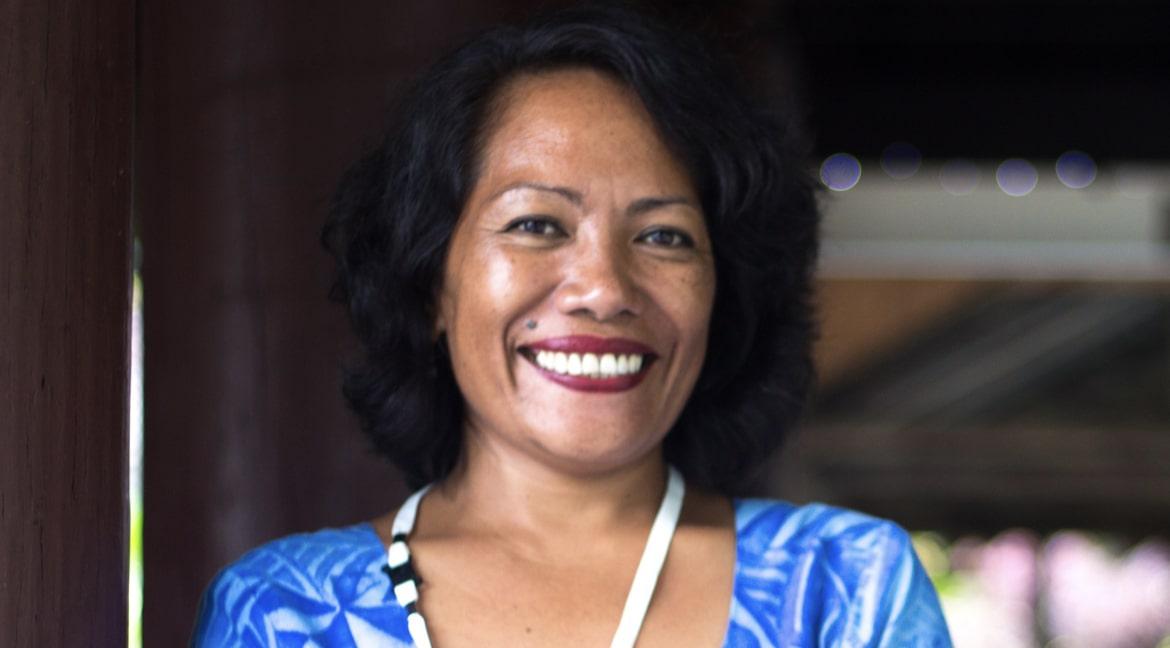 Filomena started her career in disaster management 20 years ago with the Ministry of Natural Resources and Environment of the Government of Samoa. "There was no national disaster management plan and people were working in silos," she recalls "There was no law on disaster management and there was no contingency plan."
She says government ministries and partners were doing their own thing without talking to people in the communities affected by and exposed to these events. Most of all, she says, there "was no shared vision for disaster response."
Filomena says most of the focus was on cyclone response, due to previous cyclones that devastated the country. She worked to build the national disaster management office to expand the definition of disasters. The goal was to establish an agency that could reduce risks by connecting accessible scientific data with communities that are exposed and vulnerable to hazards.                   
When the Disaster Management Act was passed in 2007, Filomena saw a gap in the early warning system. "Hazards were ranked and some communities were known to be highly vulnerable to tsunamis," she says. "My job was to improve the early warning system. The goal was to get communities involved by running nationwide emergency evacuation drills."       
The warning system they developed used a combination of alerts with established channels like mobile phones. It also included traditional knowledge and used church bells as tsunami alarms.
"We have a lot of churches in Samoa, and we combined that into the early warning system for tsunamis."               
When she began, Filomena says she was criticized when she spoke to church leaders. "People said to me. "You do not have faith. Why do you want to do this? People have jobs and school and don't have time to participate in your emergency drills."           
In the drills, people were required to evacuate from coastal areas and to go to designated evacuation sites inland. Before the evacuation drills, very few people even knew what a tsunami was. "'Tsunami' is not a Samoan word and people think `'What is that?' We had to translate what that means or what it might look like."       
"When Samoa experienced a tsunami in 2009, people then said 'thank you for the work you did that prepared everyone'."       
Filomena says it was not easy getting involved in disaster risk reduction because it was dominated by men. "The heads of the police and the fire service were all men," she recalls. "They said: 'The system worked back in the day, and we do not need a new warning system.' As a woman, when you are trying to explain yourself or bring a new idea, you expect to get push back from men." 
Muliagatele Filomena Nelson is the Climate Change Adaptation Advisor at the Secretariat of the Pacific Regional Environment Programme. She helps Pacific women become active participants in the process of international climate negotiations.
Dewi Rana - Indonesia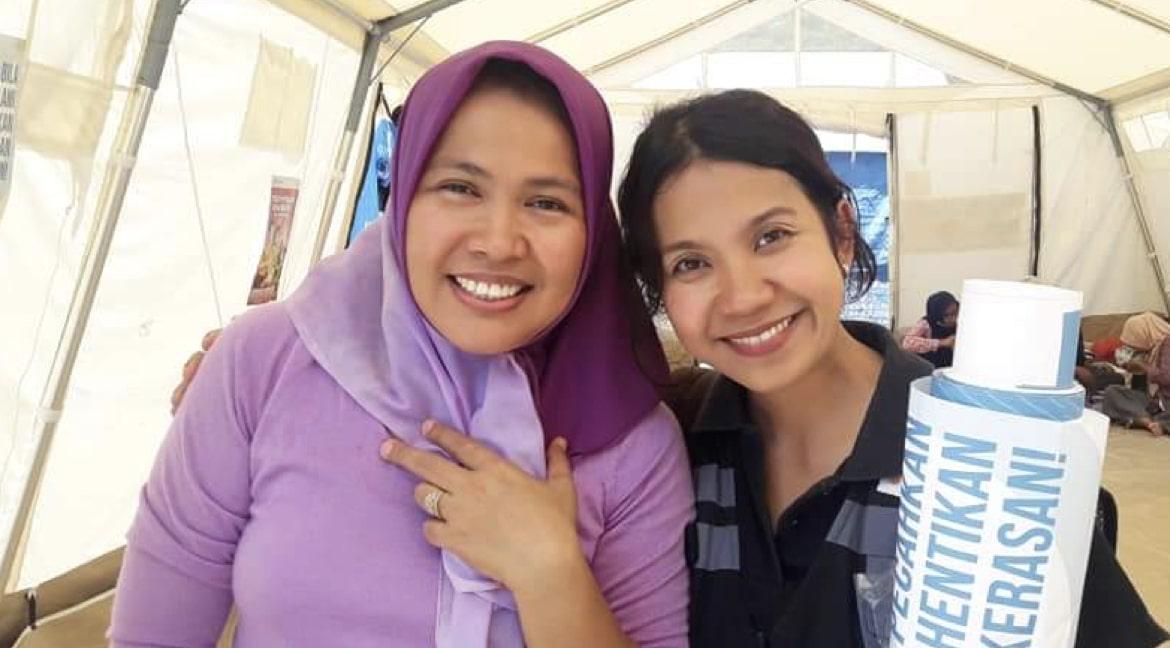 Dewi Rana is the Director of Yayasan Libu Perempuan, a non-governmental organization working for women's rights in Indonesia. Like everyone in Central Sulawesi, Dewi's life was transformed when the earthquake and tsunami devastated her region in September 2018. While dealing with the aftermath herself, Dewi went to work as part of the response. Working with new mothers connected her to the community, and she soon found that older people were also at risk. Dewi helped lead innovations in the way essential supplies are prepared and distributed for the elderly and these adaptations are now woven into the disaster responses across the Asia-Pacific region. 
"The earthquake happened on Friday, just approaching night-time. It was really big and it was strong."
Large parts of the province were immediately flooded following the 7.5-magnitude earthquake. "It was scary because the lights suddenly turned off," Dewi remembers. "No electricity, no lighting, and then people started to panic."
Everyone knew that the tsunami was imminent and it was a life-and-death race to reach safety on higher ground. "They were leaving their houses," she recalls. "People were fleeing their homes."
Dewi evacuated as well and made it to a safe area nearby with her family. They watched in horror as the devastation continued. "This really was an extraordinary disaster," she says.
While coping with the aftermath, Dewi went straight to work as a women's health volunteer, because she knew that the need would be enormous. "Within days of the disaster, several UNFPA staff came here to Palu," she says. "Just five days after the earthquake, we were able to set up the reproductive health tent and the women-friendly space."
Please note: Content is displayed as last posted by a PreventionWeb community member or editor. The views expressed therein are not necessarily those of UNDRR, PreventionWeb, or its sponsors. See our terms of use