Your experience on PreventionWeb
Please help us improve PreventionWeb by taking this brief survey. Your input will allow us to better serve the needs of the DRR community.
11 October 2021
Dr. Nuraini Rahma Hanifa: "Knowledge of disasters must be shared with future generations"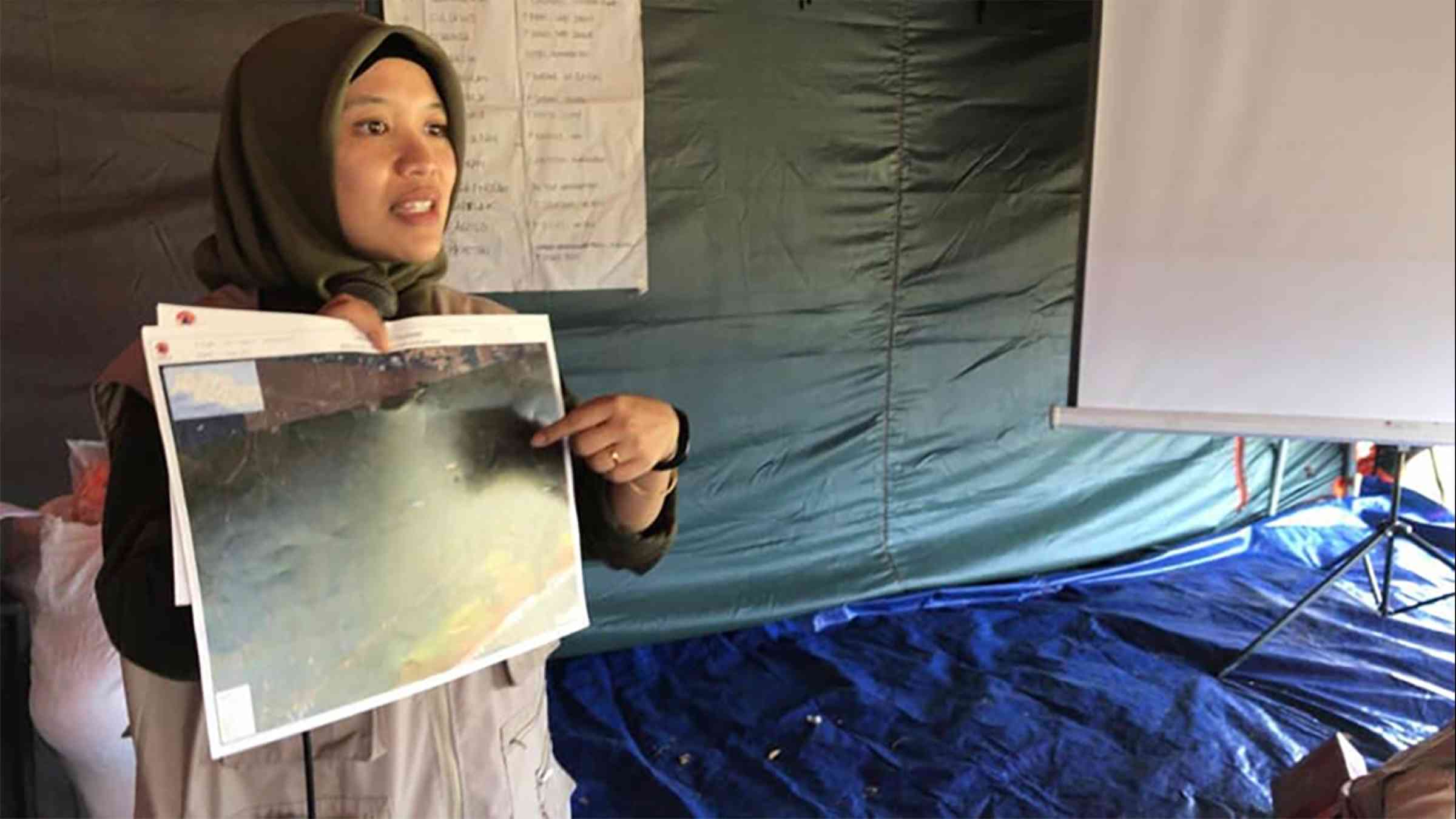 Dr. Nuraini Rahma Hanifa is the 2021 winner of the WIN DRR Leadership Award for her work as a Rising Star in the field of disaster risk reduction. She works with the Research Center for Geotechnology, Research Organization of Earth Sciences, National Research and Innovation Agency (BRIN), previously known as Indonesia Institute of Sciences (LIPI). Rahma founded U-INSPIRE Indonesia in 2018 and U-INSPIRE Alliance together with 8 countries in 2019. It is a youth and young professional platform on Science, Engineering, Technology and Innovation for the implementation of Sendai Framework DRR. 
"Big events like earthquakes and tsunamis happen very rarely," says Rahma. "So if knowledge is not passed through generations, it will be lost.  We try to capture the transgenerational knowledge on disasters."
She says U-INSPIRE enhances collaboration, innovation, risk-informed development and science-based policy related to DRR. The U-INSPIRE Alliance is now active in 12 countries in Asia and the Pacific and brings young professionals together with governments and the United Nations to build capacity and develop knowledge products for disaster risk reduction. "The platform provides empowerment," Rahma says. "It is a place to share opportunities, and to open doors so more women can engage. U-INSPIRE will accelerate the effort for disaster risk reduction in the country and across the region."
In March 2011, Rahma experienced the earthquake and tsunami in Japan as she was presenting her work at an international conference on the Science of Megathrust Earthquake and Tsunami. She was sharing her research on the potential source  of a megathrust earthquake and tsunami in Java, in her home country of Indonesia. "It was a turning point in my life," she recalls. "The experience of a big earthquake with our children with us; it was really scary."
As a scientist, she was able to deepen her appreciation for the families in disasters. "I think it motivated me on how to help people facing this kind of situation. There are so many people that we need to take care of when a disaster hits."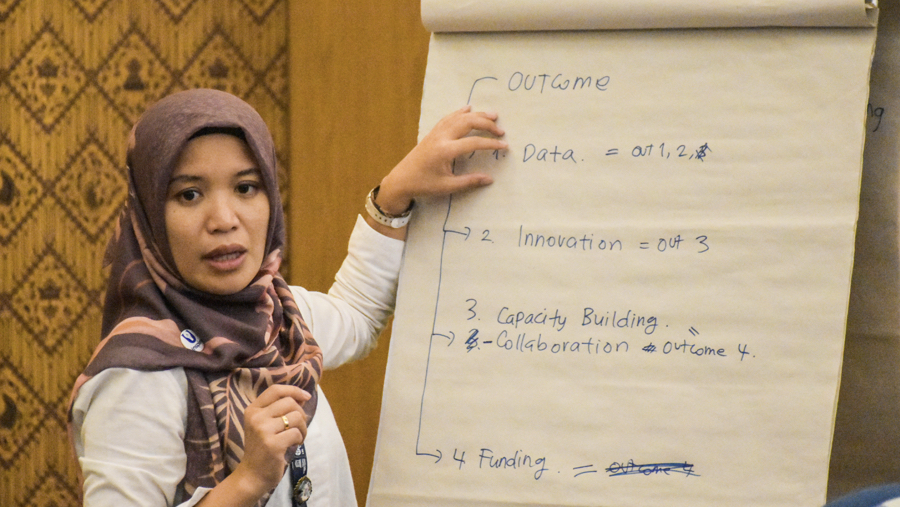 Rahma and her family with her two toddlers were evacuated to a mall in front of the train station and provided with emergency food and supplies. Rahma says since that experience she always has an emergency bag on hand because she understands that it can happen anytime. 
However she sometimes encounters opposition from others. "In Indonesia many of the people say it is God's will," Rahma says. "Many think  'We cannot do anything, it's our fate.' However they can understand that we can prepare our umbrellas before it rains. It's the same for earthquakes and tsunamis: we can do something so we don't lose so many people." 
She sees her role as a bridge between science and government policy, and as a conduit for sharing community perspectives on disasters at the highest levels, Rahma is mindful of the significance of her role. "The responsibility inspires me to do the best that I can do for them," she says. U-INSPIRE has made it easier for other women and young people to find a voice. "We have more women and young people that understand the importance of mainstreaming disaster risk reduction," Rahma explains. "This will accelerate disaster risk reduction in Indonesia."
She knows that young people must be part of the change. The first step is accessing the conversation with a seat at the virtual table. She says many young people have difficulties networking and finding a platform to be heard. "With U-INSPIRE, we decided to make the platform because we had similar anxieties about disasters and we shared a vision of what the solution might be."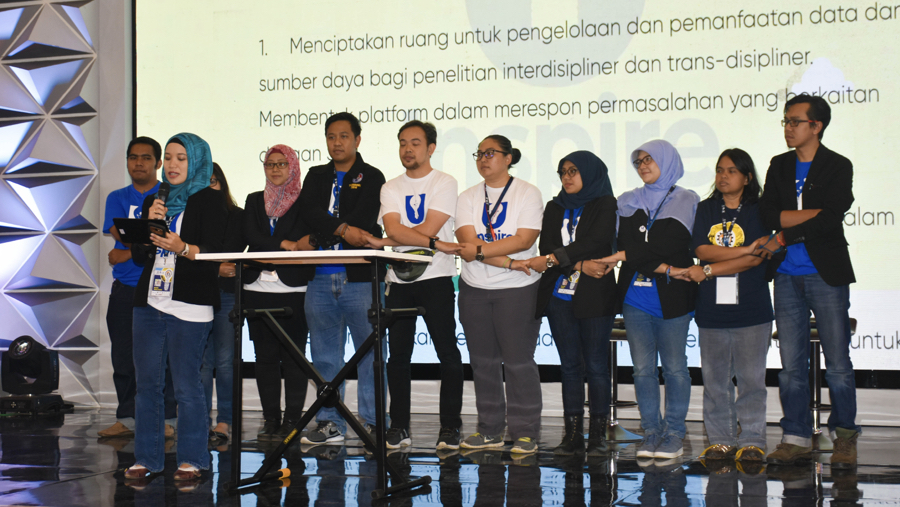 She emphasizes that it cannot be done alone, and at each stage the activities have been enriched by collaborations. "If we do it together, then more opportunities will be opened and it will just be stronger," she says. "We can come up with innovations and new ideas."
U-INSPIRE collaborates across disciplines with people from diverse backgrounds. It is a platform for youth and young professionals who are passionate about how science, engineering, technology and innovation can play a role in reducing disaster risk. Rahma says the first workshop was a forum for youth and young professionals in disaster risk reduction to talk about the U-INSPIRE and how it can empower communities. 
She says through the connection with UN agencies and other partners, they began to get opportunities to amplify their voices in global forums. "We provide empowerment, opportunities and we open doors for people, so more women can engage," Rahma says. 
Connecting is also a key step to accessing new information and knowledge from the international network of experts working on DRR. "We need to learn from other countries. Knowledge sharing is important. It's helpful to get ideas on how to implement DRR activities and how to mobilize resources." Rahma has grown accustomed to the gender imbalance in disaster risk reduction and says it is slowly changing. "We have very few females in this field, I'm used to working in a male-dominated environment."
When she started working at the National Center for Earthquake Studies (PuSGeN), she says she was always taking detailed notes in every meeting. "You need to show that you can do it and that you can deliver as well as men," Rahma says. She was then entrusted as co-editor for some PuSGeN's national publications and joined the national survey team on significant earthquake disasters that happened in Indonesia, such as the Lombok 2018 and Palu 2018 earthquake.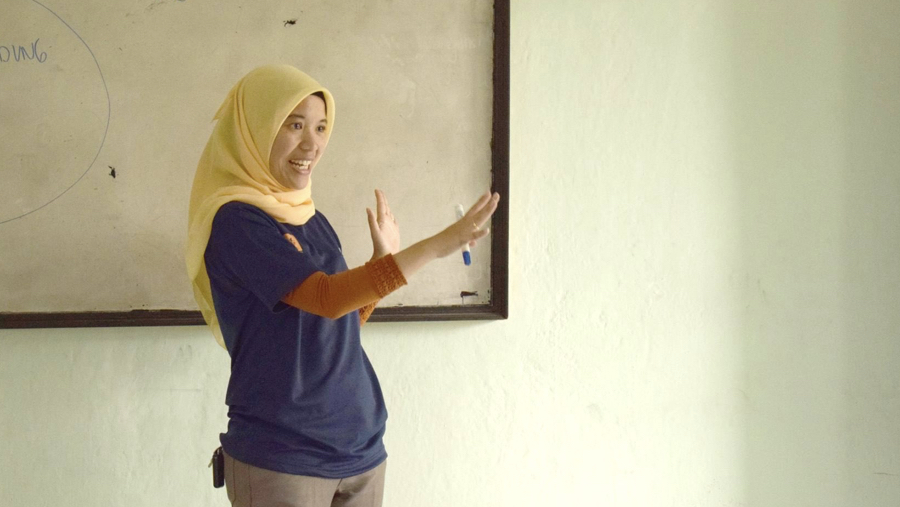 She hopes to continue disaster risk reduction throughout her career because the long-term view is essential. "It's not a one-year project, it needs a long-term approach to advocacy." We have to ensure that knowledge on disasters can be passed through our generation to future generations," she says. With major earthquakes and tsunamis happening every 100 to 600 years, "The disaster might happen in our lifetime or in our grandchild's lifetime."
Documenting intergenerational experiences of disasters in a consistent, useful way is the biggest challenge, she says, in order to better inform policies and planning. Hence, digitalization for common goods, including for disaster risk reduction are crucial to empower all actors, communities, but most of all women'.
She's inspired by the recognition of the WIN DRR Leadership Rising Star Award, but sees her role as part of a wider struggle. "This award is for all women and young professionals in the region," Rahma says. "There are many women in Indonesia, and also through Asia and the Pacific who have immense potential, who lack self confidence. We are struggling to encourage more women into higher education and to pursue their dreams, and even dare to venture into long term career paths in the currently male-dominated sphere of disaster research."
She says gender equality in disaster risk reduction will come when women are given equal opportunities. "When women are provided with opportunities, pathways and trust," Rahma says, "we can achieve beyond our imagination."
Learn more
Dr.Rahma's appearance at the community hall to explain about the earthquake
---

The Women's International Network on Disaster Risk Reduction (WIN DRR) is a professional network to support women working in disaster risk reduction, in all their diversity. WIN DRR promotes and supports women's leadership in disaster risk reduction across the Asia Pacific region, and aims to reduce the barriers faced by women and empower them to attain leadership and enhance their decision-making in disaster risk reduction. WIN DRR is supported by UNDRR and the Government of Australia.
Please note: Content is displayed as last posted by a PreventionWeb community member or editor. The views expressed therein are not necessarily those of UNDRR, PreventionWeb, or its sponsors. See our terms of use