blog
COVID-19 outbreak: How we deal with animals and the environment threatens human health
12 March 2020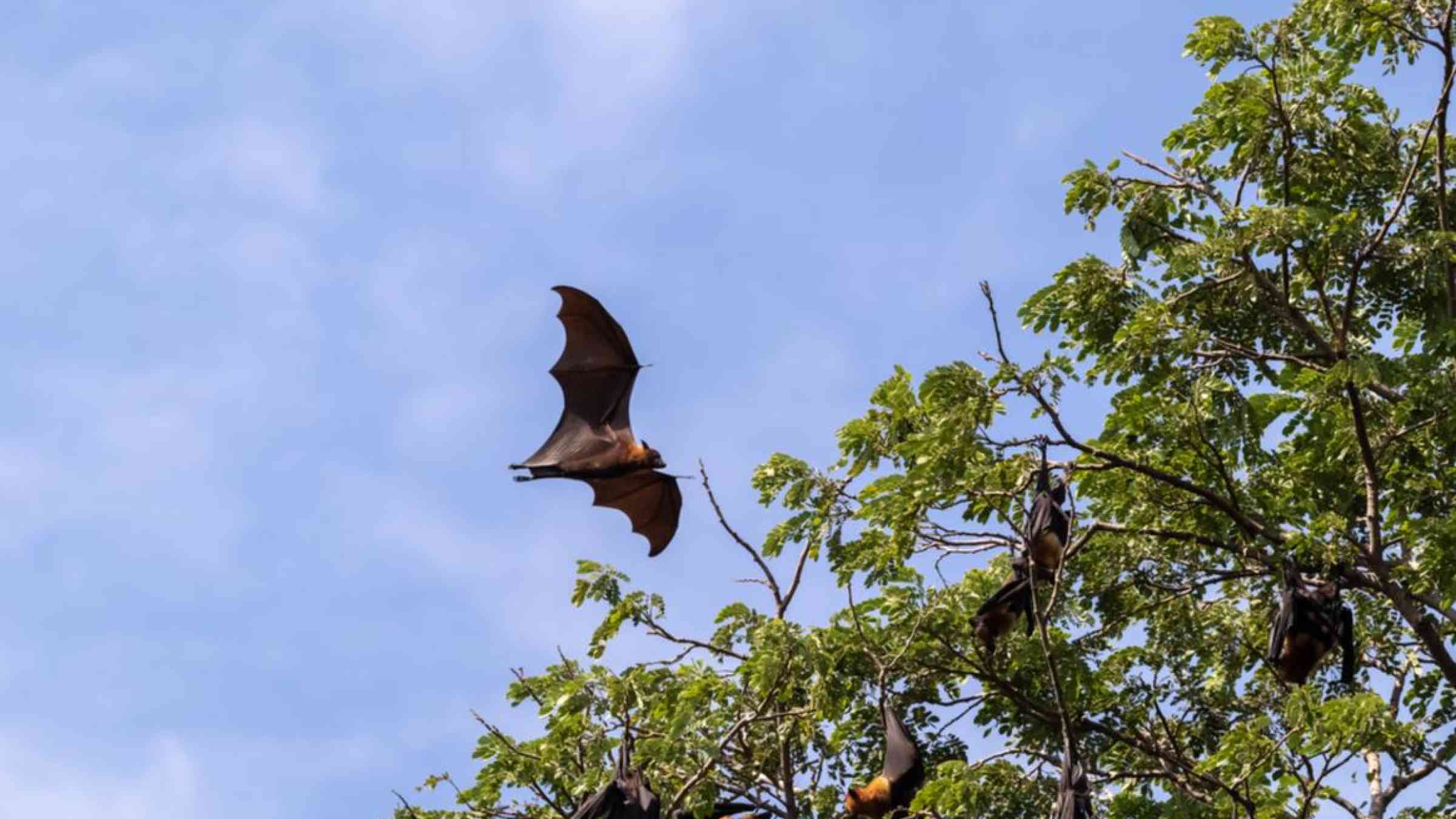 We must pay attention to the root causes of zoonotic diseases. The more we change the environment, the more likely we are to disrupt ecosystems and provide opportunities for diseases to emerge. 
When I visited the "Seafood" market in Wuhan in 2017, I counted 56 animal species. About two thirds were wild species, while the others were domestic livestock. Keeping different animals in close, prolonged proximity with one another and with people creates a dangerous environment that is the probable source of the mutation that enabled the emergence of COVID-19.
This amazed me as I knew Chinese authorities had issued a strict crackdown on wildlife sales, after the SARS outbreak of 2003, which was linked directly to such markets.   
The conditions in the Wuhan market were cramped and unclean. Butchering was being done in open, crowed areas and animal enclosures were stacked one on top of the other.
Many of the creatures, some I know to be endangered, were clearly stressed and weak. Others were already dead.
Cleaners used high-pressure hoses and, in the process, blended a significant volume of blood, feces and urine in the summer heat.
As much as the conditions appalled me, they also prepared me to expect more outbreaks of novel coronaviruses.
Climate change, mass deforestation, rapid urbanization, conflicts causing mass movements of refugees, poverty and inequality, and the explosive expansion of travel by air and sea all exacerbate this threat.
Fast forward to Dec. 31, 2019 when the first cluster of cases of a novel coronavirus was reported in patients linked to the Wuhan market. The emergence of COVID-19 was predictable, even inevitable. Similar to SARS, COVID-19 was caused by an emerging coronavirus.
In both cases, all indications are that the virus is zoonotic, jumping from animals to people.  Now there is human-to-human transmission.
The global demand for animals and their parts — either to eat or for use in traditional medicine — carries potential pathogens far and wide.  Live animal markets are ideal laboratories for percolating new viruses.  Even assuming one of these jumps is a rare occurrence, there may be millions of such contacts occurring every day in wildlife markets around the world. Coronaviruses have proven themselves adept at jumping from one species to another, and their effect on different species shows great variation.
If we want to forestall and even eliminate the evolution of ever-newer, and possibly deadlier, human-adapted viruses, we must address the risk posed by wild animal markets trade. We must also acknowledge that the amount of biodiversity loss and animal suffering is staggering.
China is a particularly high-risk area because of its dense, urban and rural communities, some of which have a long tradition of eating and farming wildlife. 
But the problem is not just confined to China. Wildlife markets are in many countries. In Africa, the mostly unchecked bush meat trade continues to exist, with great risk to people all over the world. The HIV/AIDs crisis of the 1980s was tied to the consumption of some of the great apes.  Multiple life-threatening Ebola outbreaks in Africa, also linked to the bush meat trade, have caused death, illness, fear and massive social and economic disruptions.
By the middle of the last century, some in the West claimed infectious diseases were conquerable.  Since then, societies and governments around the world tend to treat each new infectious disease as an independent crisis.  
We take solace in our scientific advancement and growing investment and understanding of global health, always assuming such emerging diseases will be better far managed now than in the past.
Yet we fall perilously short by not looking at the "upstream" causes of such outbreaks. The risk remains real and potentially catastrophic; if something more virulent were to emerge, it could reshape the world.
As mass urbanisation and inequality grow and climate change further degrade ecosystems, we must recognise such emerging diseases as a growing risk. The more we change the environment, the more likely we are to disrupt ecosystems and provide opportunities for disease to emerge.  The emergence of zoonotic disease is a symptom of how the world is changing.
The most vulnerable are at the greatest risk from these diseases. People living in poverty often have weaker immune systems due to poor nutrition and exposure to poor air or unsanitary conditions. If they fall ill, they may not be able to afford medical care. New infections can also spread rapidly in big cities as people are living in such tight proximity.
We must pay attention to the root causes of zoonotic diseases. We need to deal with wild animal markets trade and tackle environmental degradation. These are difficult issues to address in parts of the world without food security and deeply ingrained culture.
Viewing animals through an economic, rather than an ecological lens represents a significant threat to wellbeing.
We are in new territory with the outbreak of COVID-19. Beyond the virus itself, the social, political and economic implications are almost unfathomable. Can we really live with such risk?
---
Dr. Kerry Bowman is a Canadian Bioethicist and Environmentalist. He holds a Ph.D. in Bioethics, a fellowship in Cultural Psychiatry and a Masters degree in Social Work. Dr. Bowman has done extensive clinical bioethics in the Toronto Teaching hospitals particularly in the area of end of life and reproductive ethics. At The University of Toronto, Dr. Bowman teaches Bioethics, environmental ethics, The ethics of emerging technologies, and climate change and human health, he holds academic appointments in both the Faculty of Medicine Family and The School of The Environment.
Dr. Bowman is also working internationally exploring the interface of indigenous land and forest protection in the Amazon basin as well as working on a community forest project in The Democratic Republic of Congo focusing on forest protection and human wellbeing. He has worked on GEO 4, 5, and 6 with UNEP.
Please note: Content is displayed as last posted by a PreventionWeb community member or editor. The views expressed therein are not necessarily those of UNDRR, PreventionWeb, or its sponsors. See our terms of use