publication
Documents and publications
The social construction of systemic risk towards an actionable framework for risk governance
Source
United Nations Development Programme - Headquarters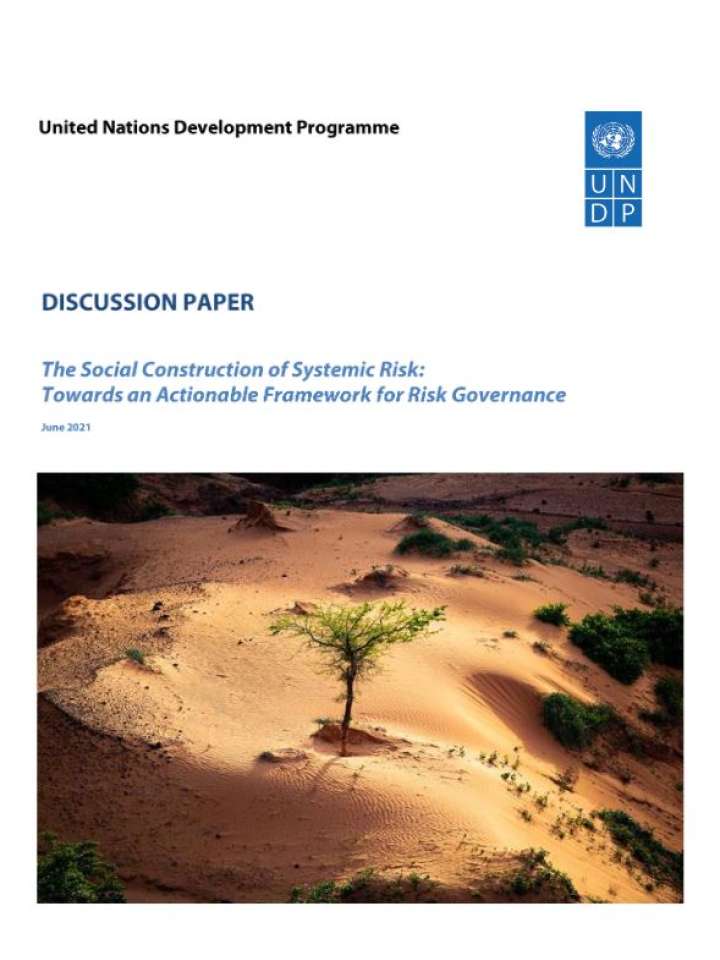 This is a 'think piece' on systemic risk governance for the 21st century. It aims to foster the understanding of systemic risk and the actionable ways of promoting risk governance at local and national levels, while promoting cross-practice collaboration within UNDP on risk reduction and prevention. The paper is based on an extensive review of the specialized literature on the theme and a generic analysis informed by five case studies that examine distinct aspects and expressions of systemic risk (Bangladesh, Colombia, Dominica, Uzbekistan and Zimbabwe).
Six major directions are identified for moving towards an actionable framework for systemic risk governance in the 21st century:
From "systemic risk governance" to the governance of sustainability and resilience;
From identifying hazard triggers to understanding risk;
From corrective and reactive to prospective risk management;
From a "global" phenomenon to local action and territorial governance;
From protecting privatized gains to managing socialized risks;
From conventional risk management to ultimately manage systemic risks.
The paper will inform the 2022 Global Assessment Report on Disaster Risk Reduction and help guide the implementation of the next UNDP Strategic Plan (2022 – 2025).  It calls for an approach to the governance of systemic risk not from a hazard specific practice, but from an integrated approach to strengthen national and local governance and resilience.
(18.52 MB/PDF)
(4.71 MB/PDF)
(4.5 MB/PDF)
(2.69 MB/PDF)
(3.78 MB/PDF)
(4.09 MB/PDF)