Your experience on PreventionWeb
Please help us improve PreventionWeb by taking this brief survey. Your input will allow us to better serve the needs of the DRR community.
Documents and publications
Author(s)
Mjrko Rennola
Alba Rodríguez
Mobile and modular shelters. Innovation for protecting the lives and rights of the most vulnerable people during emergencies
11 August 2022
Source
European Commission's Directorate-General for European Civil Protection and Humanitarian Aid Operations (DG ECHO)
Habitat for Humanity International
Oxfam International Secretariat
Plan International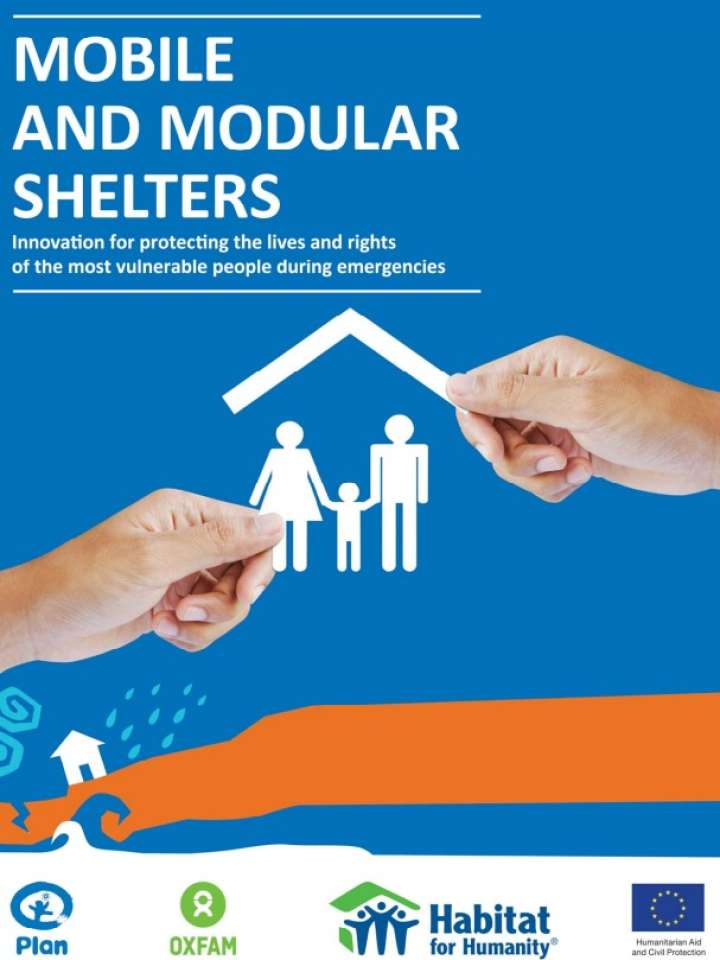 This project has been implemented in the province of Azua (south west of the Dominican Republic), where nine communities have benefited from a large number of DRR activities, and one of them stood out for its capitalisation potential: the Mobile and Modular Shelters initiative. This document describes the entire process, from its design, which was based on a process of reflection and exchange of experiences between the consortium members, right through its implementation, with a focus on the testimonies of the beneficiaries and institutions that took part.
(2.19 MB/PDF)
(2.06 MB/PDF)