Documents and publications
INFORM global risk index results 2018
Source
European Commission
Inter-Agency Standing Committee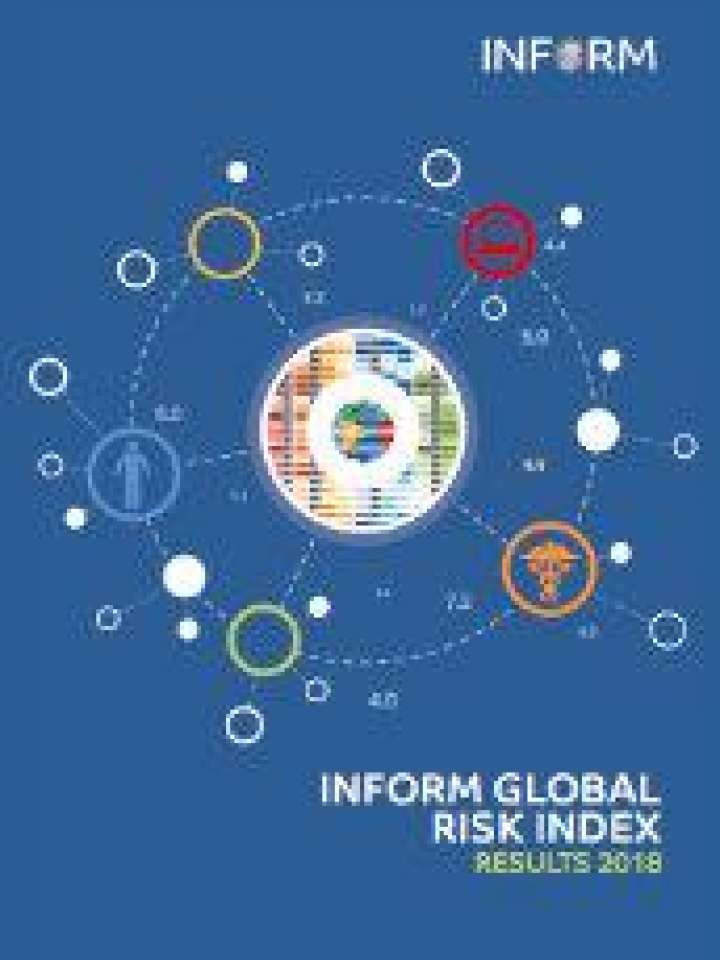 This is the fourth annual report of INFORM and has a special focus on how composite indices, such as INFORM, might be used to support and monitor the implementation of new development frameworks like the Sustainable Development Goals. During 2017, INFORM continued to help partners to develop INFORM Subnational Risk Indices. New risk models covering Latin America and the Caribbean region, Central Asia and Caucasus region and Guatemala are now available. Projects in a number of other countries, including Niger and Honduras, are underway and work continues to improve guidance, training and tools for INFORM Subnational Risk Index developers and users.
Over the last two years, a group of INFORM partners and others have been working towards the development of an improved method for quantitatively measuring crisis severity. The objective is to create a sensitive, regularly updated and easily interpreted model for measuring crisis severity that will assist decision-makers and contribute to improved effectiveness and coordination in humanitarian action. A progress update is presented in this report.
The INFORM Risk Index is a way to understand and measure the risk of humanitarian crises and disasters, and how the conditions that lead to them affect sustainable development. INFORM partners and other organisations continue to use INFORM products to support their prioritisation and decision-making relating to crisis and disaster prevention, preparedness and response.