Your experience on PreventionWeb
Please help us improve PreventionWeb by taking this brief survey. Your input will allow us to better serve the needs of the DRR community.
Documents and publications
Author(s)
Lauren Zeise
Yana Garcia
Gavin Newsom
Indicators of climate change in California 2022
Source
California Office of Environmental Health Hazard Assessment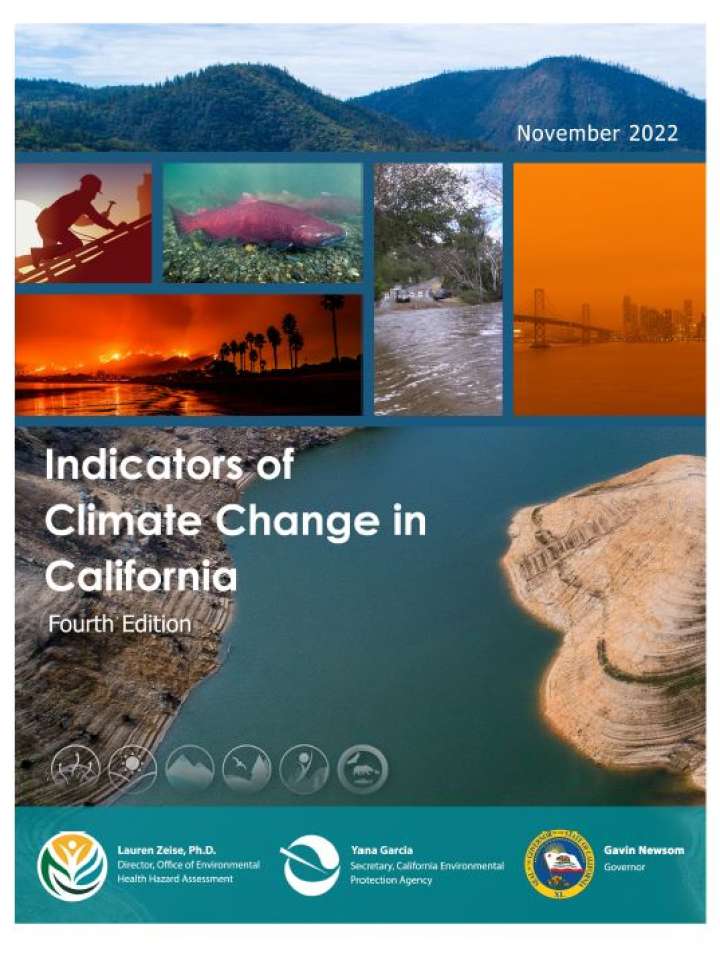 The Indicators of Climate Change in California report documents observed changes in the state's climate and its impacts on the state. Indicators are scientific measurements that track trends and conditions relating to climate change. Collectively, the indicators portray a statewide picture of how climate change has been impacting the environment and people of California.
Through these indicators, the report tells the state's climate change story, starting with the human influences on climate, or "drivers," followed by the changes in climate Californians have been experiencing, and then their consequences on the physical environment, on plant and animal species, and on human health. The fourth edition of the report contains a new section highlighting how California Tribes have witnessed climate change. Eight Tribes provide accounts of their unique experiences.
(7.89 MB/PDF)
(1016.38 KB/PDF)
(981.6 KB/PDF)