Your experience on PreventionWeb
Please help us improve PreventionWeb by taking this brief survey. Your input will allow us to better serve the needs of the DRR community.
Documents and publications
Author(s)
D'Aoust, Olivia Severine; Alwahti, Ali; Vu Hong,Van Anh et al.
Comoros urbanization review: Reimagining urbanization in Comoros
3 February 2021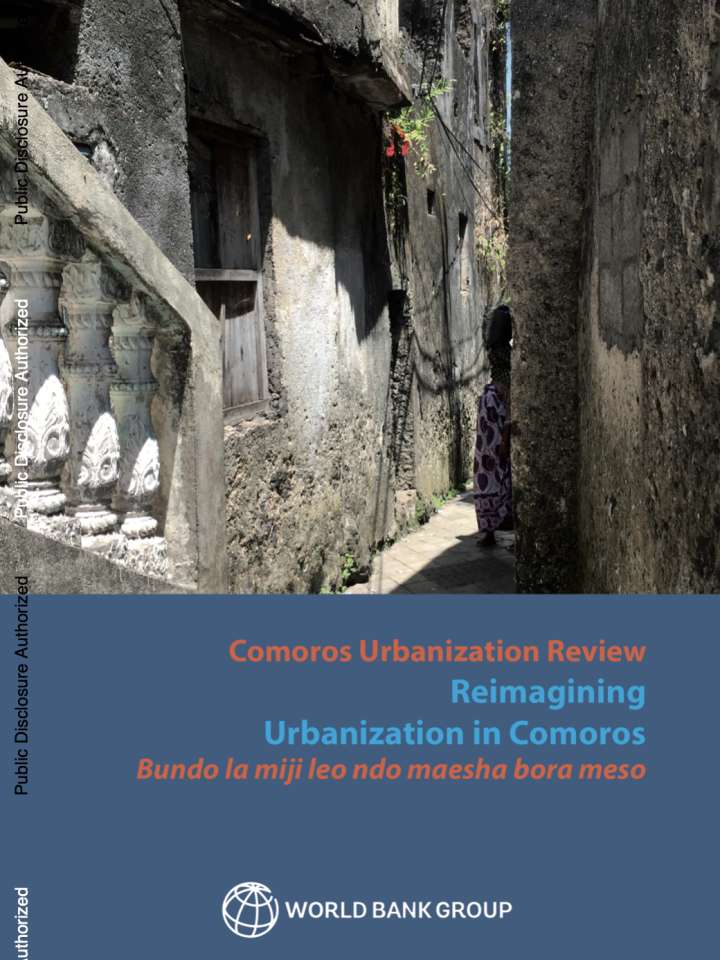 This paper reviews Comoros urbanization. It focuses on the protection of residents from adverse hazards by promoting the development of all residents and offering healthy and clean living-conditions. Through the development of informed policies and targeted investments, the objective of this Comoros urbanization review is to provide analytical support to improve the living conditions of Comoros' urban population, especially the poor living in informal settlements and hazard prone areas. The review further buttresses the implementation of the national development strategy national accelerated growth and sustainable development strategy (SCA2D) 2018-2021 and Comoros emerging plan 2030. In its essence, it focuses on a set of foundations and variables considered necessary for Comoros to raise the standard and quality of urban life and its environment, as well as strengthen models of local governance while advancing an agenda of urban resilience. The report recommends an opportunistic posture in working towards clarifying property rights based on common principles to set the stage for a more ambitious land reform.
The paper concludes with seven key recommendations:
Pass legislations to enable better municipal functionality;
Strengthen DRM to protect economic assets, lives and livelihoods;
Empower mayors for leadership roles;
Land reform: taking small steps to adapt strategies;
Invest in accessible tools for more resilient infra- structure and housing;
Transform solid waste to create economic opportunities and reduce vulnerability;
Reform the water sector for greater efficiency.