Educational materials
Primary school age (6-12)
Children's climate cards
Source
International Federation of Red Cross and Red Crescent Societies
British Red Cross
Children in a Changing Climate
Plan International
World Vision International
Save the Children International
United Nations Children's Fund
ChildFund Alliance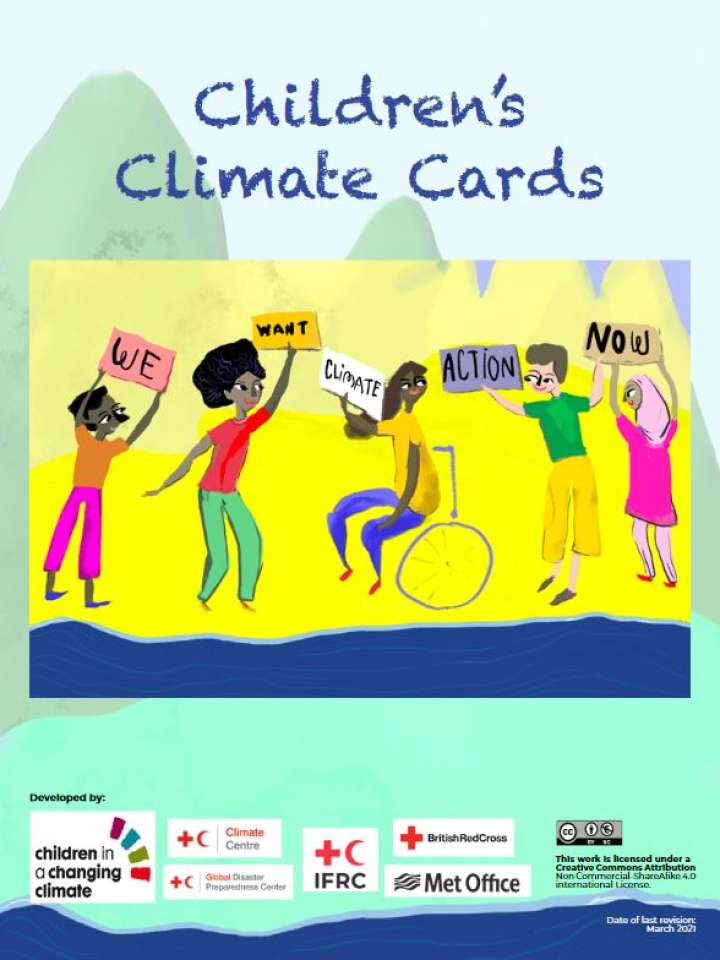 The Children's Climate Cards provide a series of inspiring and interactive activities to engage children on the climate change agenda and call for climate action.
Each card has a fun climate craft mission to learn what climate change is, discover its global and local impacts where you live, and get inspired by climate action stories. 
The goal is to inspire a call for climate action from children in every country in the world to hold decision makers accountable to children's voice.
Who are the Children's Climate Cards for?
Children in any country, aged 7-12 years
Where can the cards be used?
At home – supported by older siblings, parents, grandparents and carergivers  
At school – integrated to geography, science, art or English lessons, or set as homework
At children's clubs
At migration centres and camps
How long do the cards take to complete?
Each card takes 30-60 minutes. Suggestion is to complete one per day over 2 weeks. If using cards in specific lessons, or sessions, they can also be used over a longer time period.
Languages 
The Cards are available so far in English and in Burmese and translations into Arabic, French and Spanish are underway and will be added to the website soon. 
The cards were developed by the Red Cross Red Crescent Climate Centre, IFRC, British Red Cross, UK Met Office and the Children in a Changing Climate (CCC) coalition - a partnership of five leading child-centred development and humanitarian organisations: ChildFund Alliance, Plan International, Save the Children, UNICEF and World Vision International.
(3.82 MB/PDF)
(1.54 MB/PDF)
(2.83 MB/PDF)
(4.74 MB/PDF)