Mission
AFED is a not-for-profit regional non-governmental organization, grouping experts together with the civil society, business community and media, to promote prudent environmental policies and programmes across the Arab region.
While it maintains its character as a non-governmental organization, AFED admits, in the capacity of observers, national, regional and international bodies working in the fields of environment and sustainable development.
AFED aims at encouraging Arab societies to protect the environment and use natural resources in a sensible manner resulting in sustainable development.
Eshmoun bldg., Rue de Damas, Downtown, P.O.Box 113-5474 Beirut Lebanon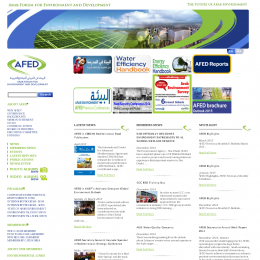 Badges