Your experience on PreventionWeb
Please help us improve PreventionWeb by taking this brief survey. Your input will allow us to better serve the needs of the DRR community.
DRIVER+ project delivers Crisis Management innovation, support and cooperative networks
By Stephen Prendergast
Project promotes Technological Innovation, Capability Building and Networking in era of Climate Change Emergencies and Coronavirus Pandemic.

Culminating conference celebrates major achievements and successes, launches Trial Guidance Methodology and DRIVER+ CMINE group, CMINE backs Covid 19 psychosocial support project.
The DRIVER+ Advanced Crisis Management Conference was held in Brussels on the 18th, 19th and 20th of February, bringing together over 300 Crisis Management specialists, policy makers, academics and technology developers from throughout Europe and beyond.
The conference was the culmination of several years of intense work by many partners across Europe, involving 4 large-scale crisis scenario Trials and a final trial/demonstration. These were used to evaluate a range of advanced technological solutions (including interoperability-enabling solutions) and were also used to test the development of the unique Trial Guidance Methodology itself.
Specialist speakers attended from world leading organisations, covering topics such as the Tyndall Centre for Climate Change Research on climate change and wildfires, the Danish Red Cross on Psychological First Aid training for volunteers, and Patrick Meier of WeRobotics Flying Labs on the promotion of drone flying and mapping skills among local populations for improved crisis response throughout the non-European world.
The project's outputs, achievements and long-term legacy benefits for all European and international Crisis Management organisations were also praised by senior European Commission officials and conference delegates.
Threats to public safety, property and the environment have been highlighted in recent months by catastrophic, climate change-induced wildfires in Australia and the Amazon, as well as by serious global threats to life caused by the spread of the Covid 19 Coronavirus.  
The DRIVER+ project was set up and supported by the European Union to improve the pan-European response to such threats, as well as severe flooding, earthquakes and industrial chemical spills.
It set out to do this by exploring and promoting new, innovative ways to improve Crisis Management response, with technological innovations, new, more systematic and objective ways to evaluate the effectiveness of Crisis Management solutions in highly realistic trials, an open source Portfolio of Solutions and the creation of a new network of Crisis Management professionals, which is already enhancing a shared understanding across Europe.
This work is already benefitting communities with support for an initiative by a DRIVER+/CMINE partner, the Inter-Agency Standing Committee Reference Group for Mental Health and Psychosocial Support in Emergency Settings. This partnership is creating a book to share with children during the COVID-19 pandemic.  The purpose of the book is to help children talk about and cope with their fears and worries regarding COVID-19.
In this regard the  IASC MHPSS RG sought the urgent support of regional and country offices and web platforms to reply to 2 short surveys through digital means with parents and caregivers through their networks. DRIVER+/CMINE supported this survey work.
The deadline to reply to the surveys was Monday 16th March 2020, Midnight. The 2 surveys collected information about 1) how children are feeling about COVID-19 and 2) what activities they are doing to pass the time in isolation/quarantine.  These surveys will form the content of the book mentioned above, and DRIVER+/CMINE will support its digital distribution when it is published.
This Trial Guidance Methodology (with TGM Wheel) provides the tools to design and run an objective Trial that can be used to assess objectively, and select, the best solutions for specific emergency management tasks. The DRIVER+ Trial Guidance Methodology is supported by the Test-bed Technical Infrastructure (TTI) for interoperable systems integration, so that the practitioners participating in the Trial can actually use and evaluate the solutions in a simulated disaster scenario. 
Research was also undertaken to accelerate innovation in Crisis Management throughout Europe, in particular in connection with climate change related-events such as wildfires and flooding as well as medical emergencies and industrial accidents.
The project has also fostered the establishment of a network of Centres of Expertise to promote Crisis Management capability development and innovation. Furthermore, it has set up a pan-European platform, the Crisis Management Innovation Network Europe (CMINE) to foster knowledge sharing, networking and cooperation. 
The establishment of a network of DRIVER+ Centres of Expertise to ensure the sustainability of project outputs has been a major achievement, with 7 Centres signing letters of agreement at the conference -  Entente Valabre (France),  the Main School of Fire Service (SGSP, Poland), L3CE (Lithuania), The Resilience Advisors Network (RAN, Ireland), SRC-PAS (Poland), the Estonian Academy of Security Sciences (EASS), and the Austrian Red Cross (ARC). 
Another output from the project is the DRIVER+ Portfolio of Solutions – an online database of advanced Crisis Management technologies. All DRIVER+ outputs are free and open source, available from the DRIVER+ website.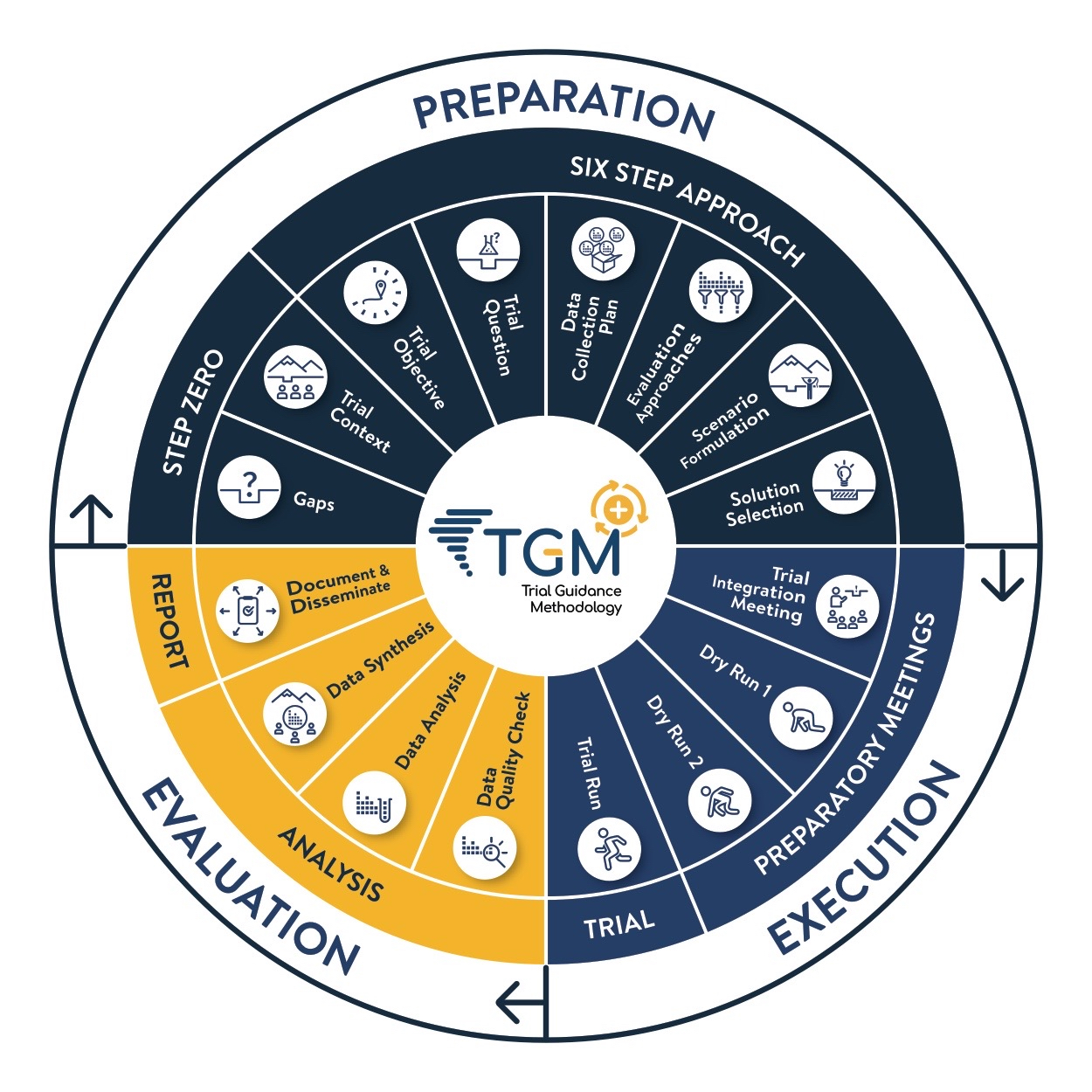 For more information or to download reports and other project outputs go to: 
www.driver-project.eu/final-conference
This project has received funding from the European Union's 7th Framework Programme for Research, Technological Development and Demonstration under Grant Agreement (GA) N° #607798
Please note: Content is displayed as last posted by a PreventionWeb community member or editor. The views expressed therein are not necessarily those of UNDRR, PreventionWeb, or its sponsors. See our terms of use