Advocate for DRR
If you believe that hazards do not have to turn into disasters, add your voice to our campaign and become a DRR advocate.
We cannot prevent an earthquake, but we can make earthquake resistant buildings.
We cannot stop a tsunami, but we can avoid settlements in exposed coastal areas.
We cannot stop a hurricane, but we can have early warning systems so people can evacuate.
Disaster risk is a function of the decisions we make.
Help us adovcate for disaster risk reduction and share the following messages on your social media channels. You can select individual graphics or download the whole package.
Check this page regularly for updates and new material. If you would like to suggest messages, please get in touch.
Social media package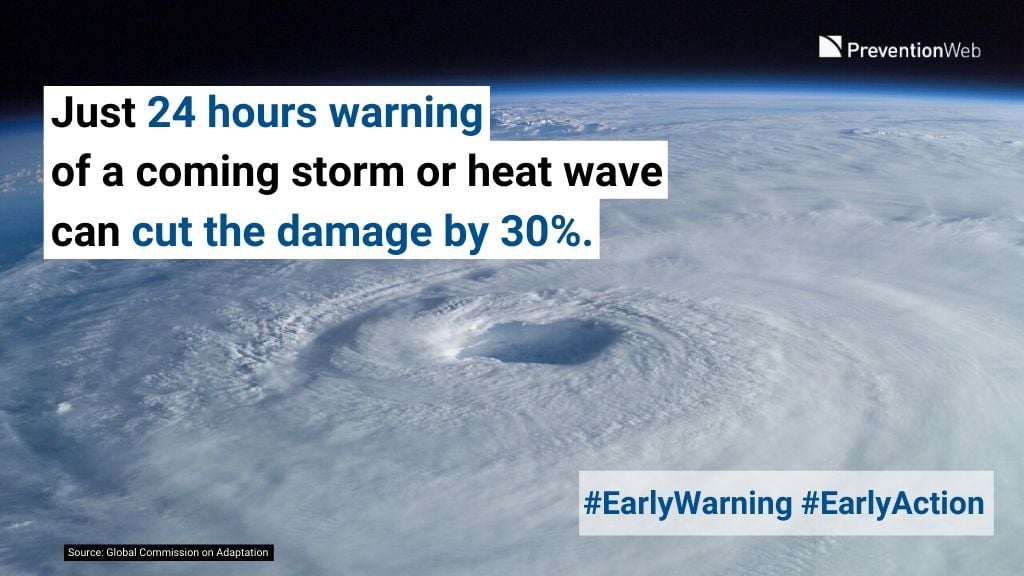 Early warning saves lives and livelihoods
https://bit.ly/31wsdWw  via @preventionweb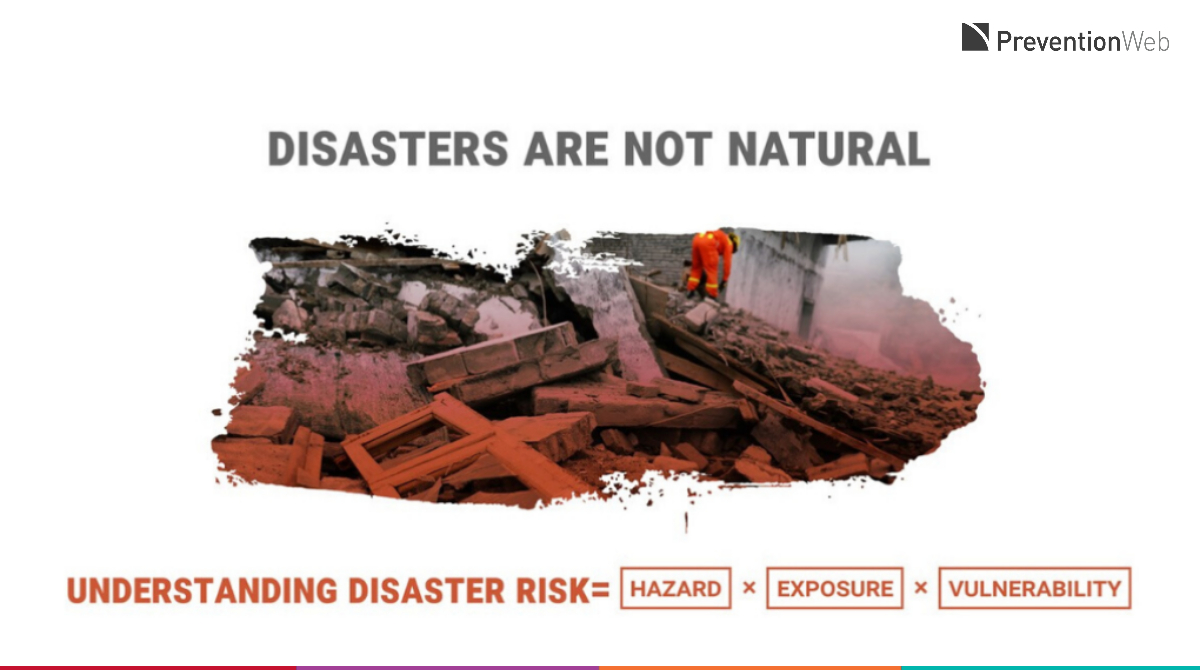 Hazards do not have to turn into disasters. Disaster risk is a function of the decisions we make. #NoNaturalDisasters https://bit.ly/2Zqz551

Download graphic
The era of hazard by hazard risk reduction is over. We must understand the systemic nature of risk
https://bit.ly/3inBExN
Download graphic
Disaster risk reduction must be part of the #prevention agenda in fragile contexts
https://bit.ly/2Zr9bOP
Download graphic
Investing in #DRR saves lives and money. Yet, for every $100 spent on recovery, less than $4 is spent on prevention https://bit.ly/38g97p4
Lost education is often one of the hidden cost of disasters. All children diserve #SafeSchools
https://bit.ly/2Vz4Ac9
Download graphic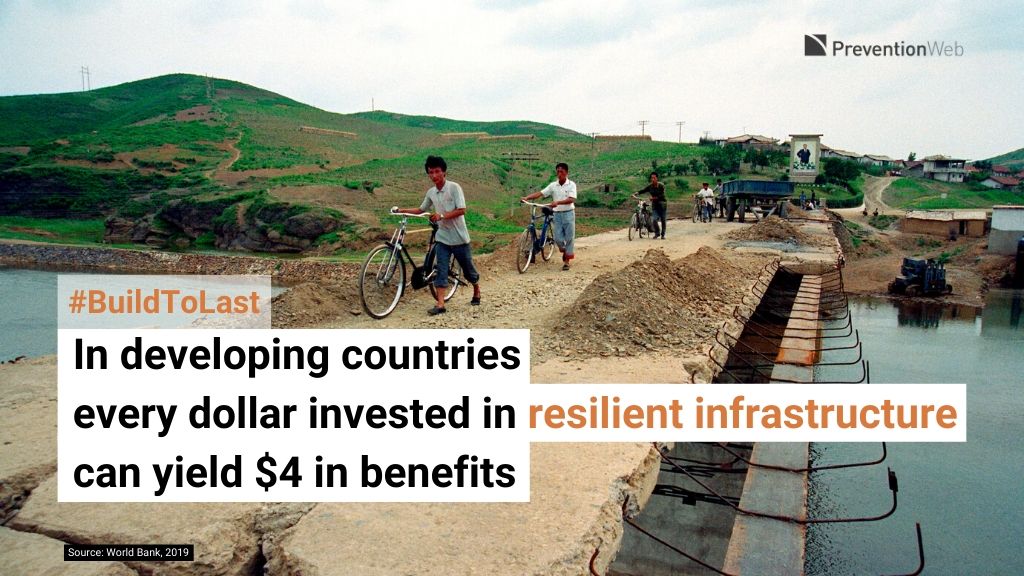 Let us break the crisis-response-recovery cycle. Infrastructure must be #BuildToLast
https://bit.ly/3iergbn
Download graphic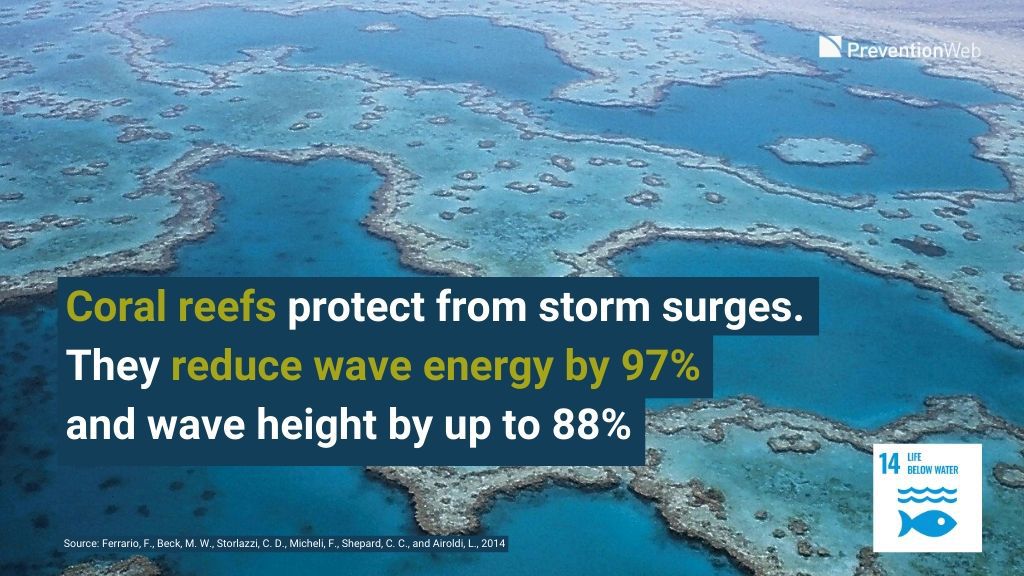 Protecting and restoring coral reefs protects coastal communities #NatureBasedSolutions for #DRR
https://bit.ly/3dIG7HL
Download graphic