Your experience on PreventionWeb
Please help us improve PreventionWeb by taking this brief survey. Your input will allow us to better serve the needs of the DRR community.
Documents and publications
Author(s)
Cabot Venton, Courtenay
Economics of resilience to drought: Kenya analysis
3 April 2019
Source
United States Agency for International Development (USAID)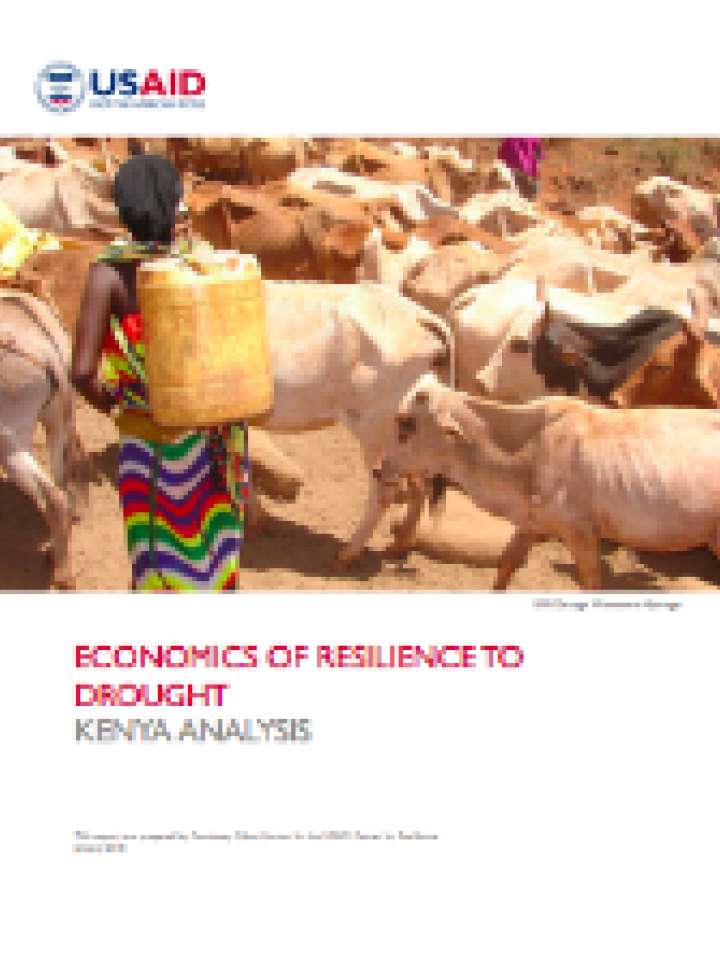 The aim of this study is to investigate the impact of an early humanitarian response and resilience building on humanitarian outcomes in Turkana and Northeast Kenya, both in terms of cost savings, as well as the avoided losses that can result from a more proactive response. The study investigates existing data and empirical evidence, and uses this to model potential impacts using the Household Economy Approach (HEA).