Mission
The National Committee focuses on both, disasters caused by the impact of natural hazards as well as disasters related to human activity (e.g. disasters caused by energetic "black outs"). It aims at strengthening early warning systems and improving coordination between governmental, non-governmental and private sector stakeholders; improving crisis management; and strengthening legislation on issues related to disaster risk reduction.
Disaster Reduction Goal
The National Committee also aims towards education and training of both administration and the public.
Other goals ate prevention and preparedness for technological (man-made) disasters and especially black-outs connected with many kinds of disasters.
Membership in Key Networks
European Forum for Disaster Reduction
European Network of National Platforms
Websites
http://www.chmi.cz/files/portal/docs/katastrofy/nove/O_nas.html
C/o Czech Hydrometeorological Institute, Na Sabatce 17 143 06 Prague 4 Czech Republic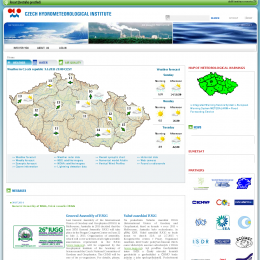 Badges