Mission
MPAP builds the capacity of the local communities through various activities such as rain water harvesting, towards building resilience to withstand dry weather spells.
Disaster Reduction Goal
1. Partner communities are empowered to play an effective role in Local Development.
2. Every household receives more effective, efficient, need based social sector services.
3. Livelihood opportunities for every rural households improved especially the poor.
4. Enhance human & institutional capacities for poverty alleviation & local development.
5. A sustainable organization is in place for managing efficiently the vision & Mission.
Policies and Programmes in DRR
Sector-based DRR activities / Programs with Integrated DRR / DRR Mainstreaming, Stand-Alone DRR/M Activities Climate Change Activities Training for Organizations in DRR/M Education Health and Nutrition WASH Housing / Shelter Risk Assessment, Disaster Resilient Livelihoods, Advocacy on DRR Issues, Exercises with/by the Communities and DRM planning at Village/UC Level. In Planning DRR trainings for CBOs, NGOs, Govt. departments, DMCs, Search and Rescue and First Aid trainings for DMCs. Disaster Preparedness Awareness Raising Campaigns at schools/Awareness materials First Aid / Health and Hygiene Awareness trainings, Training & CB for health facility staff, Community trainings on Risk Assessment, DRR Planning, etc Handpumps, Sanitation facilities, hygiene promotion CBDRM, Emergency Preparedness, Advocacy on DRR Issues, HVCRA Exercises with/by the Communities and DRM planning at Village/UC Level In Planning CBDRM trainings for CBOs, NGOs, Govt. departments, DMCs, Search and Rescue and First Aid trainings for DMCs. Disaster Preparedness Awareness Raising Campaigns at schools/Awareness materials First Aid / Health and Hygiene Awareness trainings, Training & CB for health facility staff, Community training on health prevention and delivery of key health messages. Handpumps, Sanitation facilities, hygiene promotion In Planning In Planning : CBDRM trainings for CBOs, NGOs, Govt. departments, DMCs, Search and Rescue and First Aid trainings for DMCs. Handpumps, Sanitation facilities, hygiene promotion One room shelters, transitional shelters In Planning In Planning : CBDRM trainings for CBOs, NGOs, Govt. departments, DMCs, Search and Rescue and First Aid trainings for DMCs. Handpumps, Sanitation Facilities, Hygiene Promotion One room shelters, transitional shelters CBDRM, Emergency Preparedness, Advocacy on DRR Issues, HVCRA Exercises with/by the Communities and DRM planning at Village/UC Level In Planning CBDRM trainings for CBOs, NGOs, Govt. departments, DMCs, Search and Rescue and First Aid trainings for DMCs. Disaster Preparedness Awareness Raising Campaigns at schools/Awareness materials First Aid / Health and Hygiene Awareness trainings, Training & CB for health facility staff, Community training on health prevention and delivery of key health messages. CBDRM, Emergency Preparedness, Advocacy on DRR Issues, HVCRA Exercises with/by the Communities and DRM planning at Village/UC Level In Planning CBDRM trainings for CBOs, NGOs, Govt. departments, DMCs, Search and Rescue and First Aid trainings for DMCs. Disaster Preparedness Awareness Raising Campaigns at schools/Awareness materials First Aid / Health and Hygiene Awareness trainings, Training & CB for health facility staff, Community training on health prevention and delivery of key health messages. Handpumps, Sanitation facilities, hygiene promotion CBDRM, Emergency Preparedness, Advocacy on DRR Issues, HVCRA Exercises with/by the Communities and DRM planning at Village/UC Level In Planning CBDRM trainings for CBOs, NGOs, Govt. departments, DMCs, Search and Rescue and First Aid trainings for DMCs. Disaster Preparedness Awareness Raising Campaigns at schools/Awareness materials First Aid / Health and Hygiene Awareness trainings, Training & CB for health facility staff, Community training on health prevention and delivery of key health messages. Handpumps, Sanitation facilities, hygiene promotion CBDRM, Emergency Preparedness, Advocacy on DRR Issues, HVCRA Exercises with/by the Communities and DRM planning at Village/UC Level In Planning CBDRM trainings for CBOs, NGOs, Govt. departments, DMCs, Search and Rescue and First Aid trainings for DMCs. Disaster Preparedness Awareness Raising Campaigns at schools/Awareness materials First Aid / Health and Hygiene Awareness trainings, Training & CB for health facility staff, Community training on health prevention and delivery of key health messages. Handpumps, Sanitation facilities, hygiene promotion Risk Assessment, Mainstreaming of DRR in Livelihood. CBDRM (In planning) In Planning In Planning : CBDRM trainings for CBOs, NGOs, Govt. departments, DMCs, Search and Rescue and First Aid trainings for DMCs. Handpumps, Sanitation facilities, hygiene promotion Sector-based DRR activities / Programs with Integrated DRR / DRR Mainstreaming To (dd/mm/yy) Stand-Alone DRR/M Activities Climate Change Activities Training for Organizations in DRR/M Education Health and Nutrition WASH Housing / Shelter Risk Assessment,fDisaster Resilient Livelihoods, Advocacy on DRR Issues, Exercises with/by the Communities and DRM planning at Village/UC Level. In Planning DRR trainings for CBOs, NGOs, Govt. departments, DMCs, Search and Rescue and First Aid trainings for DMCs. Disaster Preparedness Awareness Raising Campaigns at schools/Awareness materials First Aid / Health and Hygiene Awareness trainings, Training & CB for health facility staff, Community trainings on Risk Assessment, DRR Planning, etc Handpumps, Sanitation facilities, hygiene promotion CBDRM, Emergency Preparedness, Advocacy on DRR Issues, HVCRA Exercises with/by the Communities and DRM planning at Village/UC Level In Planning CBDRM trainings for CBOs, NGOs, Govt. departments, DMCs, Search and Rescue and First Aid trainings for DMCs. Disaster Preparedness Awareness Raising Campaigns at schools/Awareness materials First Aid / Health and Hygiene Awareness trainings, Training & CB for health facility staff, Community training on health prevention and delivery of key health messages. Handpumps, Sanitation facilities, hygiene promotion In Planning In Planning : CBDRM trainings for CBOs, NGOs, Govt. departments, DMCs, Search and Rescue and First Aid trainings for DMCs. Handpumps, Sanitation facilities, hygiene promotion One room shelters, transitional shelters In Planning In Planning : CBDRM trainings for CBOs, NGOs, Govt. departments, DMCs, Search and Rescue and First Aid trainings for DMCs. Handpumps, Sanitation Facilities, Hygiene Promotion One room shelters, transitional shelters CBDRM, Emergency Preparedness, Advocacy on DRR Issues, HVCRA Exercises with/by the Communities and DRM planning at Village/UC Level In Planning CBDRM trainings for CBOs, NGOs, Govt. departments, DMCs, Search and Rescue and First Aid trainings for DMCs. Disaster Preparedness Awareness Raising Campaigns at schools/Awareness materials First Aid / Health and Hygiene Awareness trainings, Training & CB for health facility staff, Community training on health prevention and delivery of key health messages. CBDRM, Emergency Preparedness, Advocacy on DRR Issues, HVCRA Exercises with/by the Communities and DRM planning at Village/UC Level In Planning CBDRM trainings for CBOs, NGOs, Govt. departments, DMCs, Search and Rescue and First Aid trainings for DMCs. Disaster Preparedness Awareness Raising Campaigns at schools/Awareness materials First Aid / Health and Hygiene Awareness trainings, Training & CB for health facility staff, Community training on health prevention and delivery of key health messages. Handpumps, Sanitation facilities, hygiene promotion CBDRM, Emergency Preparedness, Advocacy on DRR Issues, HVCRA Exercises with/by the Communities and DRM planning at Village/UC Level In Planning CBDRM trainings for CBOs, NGOs, Govt. departments, DMCs, Search and Rescue and First Aid trainings for DMCs. Disaster Preparedness Awareness Raising Campaigns at schools/Awareness materials First Aid / Health and Hygiene Awareness trainings, Training & CB for health facility staff, Community training on health prevention and delivery of key health messages. Handpumps, Sanitation facilities, hygiene promotion CBDRM, Emergency Preparedness, Advocacy on DRR Issues, HVCRA Exercises with/by the Communities and DRM planning at Village/UC Level In Planning CBDRM trainings for CBOs, NGOs, Govt. departments, DMCs, Search and Rescue and First Aid trainings for DMCs. Disaster Preparedness Awareness Raising Campaigns at schools/Awareness materials First Aid / Health and Hygiene Awareness trainings, Training & CB for health facility staff, Community training on health prevention and delivery of key health messages. Handpumps, Sanitation facilities, hygiene promotion Risk Assessment, Mainstreaming of DRR in Livelihood. CBDRM (In planning) In Planning In Planning : CBDRM trainings for CBOs, NGOs, Govt. departments, DMCs, Search and Rescue and First Aid trainings for DMCs. Handpumps, Sanitation facilities, hygiene promotion, Risk Assessment, Mainstreaming of DRR in Livelihood. CBDRM (In planning) In Planning In Planning : CBDRM trainings for CBOs, NGOs, Govt. departments, DMCs, Search and Rescue and First Aid trainings for DMCs. Handpumps, Sanitation facilities, hygiene promotion
Membership in Key Networks
NHN PAKISTAN,UN-Women,Action aid
Making disaster risk reduction a policy priority, institutional strengthening (HFA 1)
Institutional mechanism for the promotion of DRR sector
Risk assessment and early warning systems (HFA 2)
Awareness and Adaptation of early warning system to all NGOs in AJK
Education, information and public awareness (HFA 3)
IEC material development and distribution
Reducing underlying risk factors (HFA 4)
Humanitarian Accountability Principles
Preparedness for effective response (HFA 5)
Timely response and rescue in Emergencies
Other activities
Orientation in School,Colleges and Universities
Orientation in Local NGOs
Making Cities Resilient Campaign Activities
Advocacy campaign on DRR
Seminar on humanitarian governance, accountability and gender mainstreaming on provincial level to bring these topics into public debate
Advocacy campaign on public finance on DRR
Disaster Risk Reduction Focal Point(s)
Preparation and Mitigiatioan
13100 Muzaffarabad Pakistan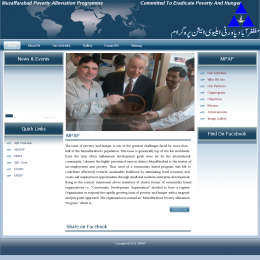 Badges
Conferences:

- 2017 Global Platform
- 2019 Global Platform