Your experience on PreventionWeb
Please help us improve PreventionWeb by taking this brief survey. Your input will allow us to better serve the needs of the DRR community.
8 September 2021
Ruth Timauku: "Women are taking leading roles in their communities"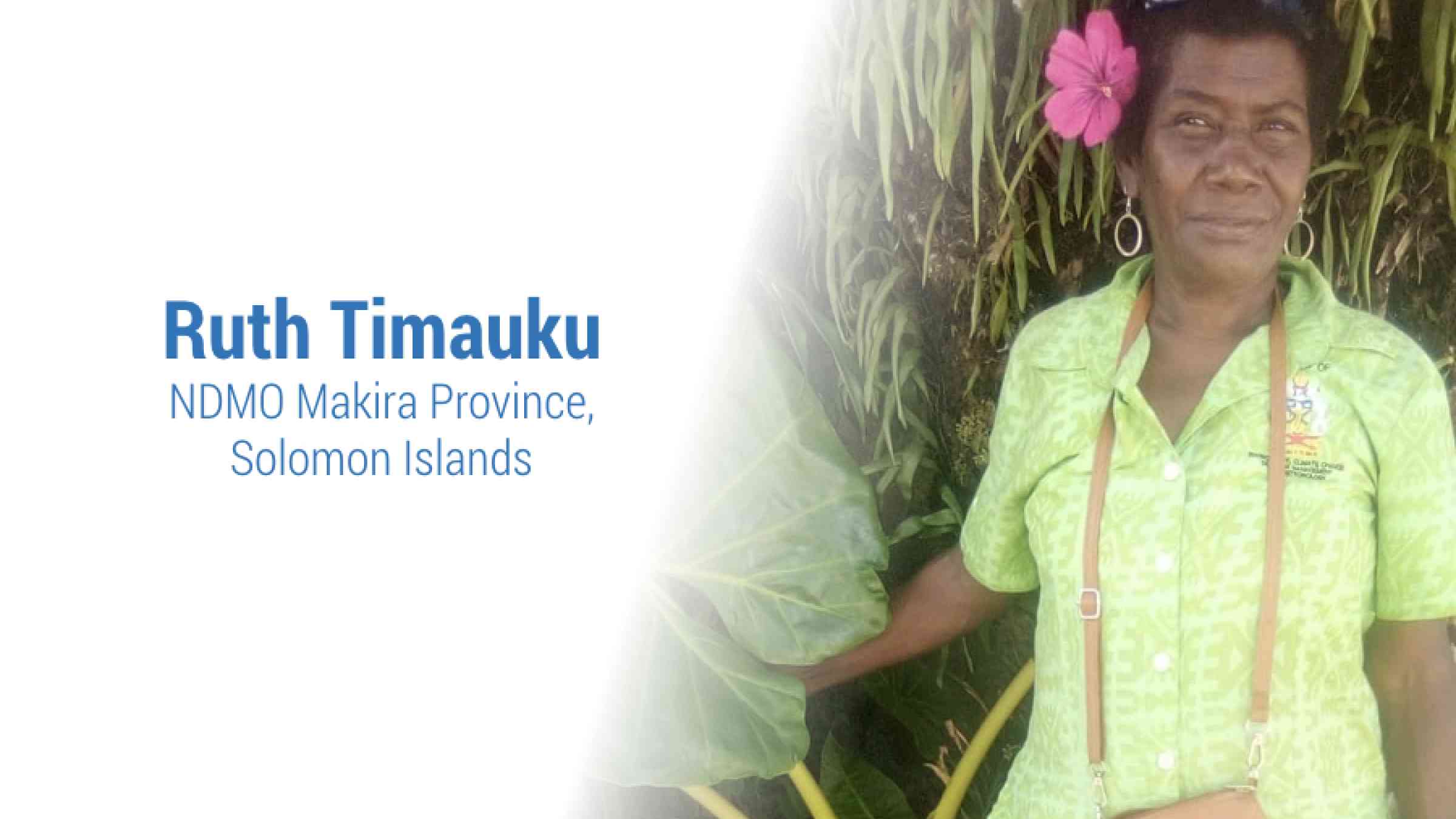 "I was interested in the work of disaster risk reduction because when I was a small girl, a cyclone hit my community," Ruth recalls. "We ran around trying to find places to stay safe. That is where my interest in disasters began."  
 Today she works as a coordinator for Makira Ulawa province with the National Disaster Management Office of the Solomon Islands. In a country that is vulnerable to multiple climate disasters, the eastern province of Makira is especially at risk. "Many communities in Makria are prone to flooding," she says. "They have other small islands around Makira that are prone to erosion and sea-level rise."
Ruth says the data collection they conduct through rounds of coordinated community surveys plays a critical role in planning for disasters. "Data is so important because when we respond, we can respond to the needs of everyone in the community."
She says the key to disaster risk reduction is to use the calm period before storms and crises to build relationships and gather information to prepare. "It's about going to the committees and collecting data during the quiet season," she says. "That's when we see what's happening in the disaster-impacted communities."
Makira is a remote province that gets few outside visitors, so having a local provincial officer like Ruth on the ground and in the communities builds trust and ensures continuity of relationships and sustainability over time. This approach enables the government to get an accurate picture of what will be needed after a disaster. In a country where nearly a quarter of the population cannot read, Ruth says it can be challenging just to get community leaders to fill out the papers she leaves with them. 
"Leaders can give us information but sometimes they do not want to fill out the forms," she says. It's important to move slowly and explain to leaders what the data is for and how it can save lives in a crisis. "You have to discuss the story of what we are asking and the reasons behind it," she says. "I normally tell them, 'Once you give us good data then we will be able to respond more quickly.' Responding to disasters in affected areas only works well if we work closely with community leaders."
In her years working in Makira, Ruth has learned the importance of a low-key approach. "It is the way you approach people," she says. "If you are patient and listen to them they will give you useful information." 
As the government officer in charge of disaster planning, Ruth is able to guide the surveys done by development partners like the Red Cross, World Vision and other agencies so the data is uniformly collected and shared and communities aren't surveyed for the same information multiple times.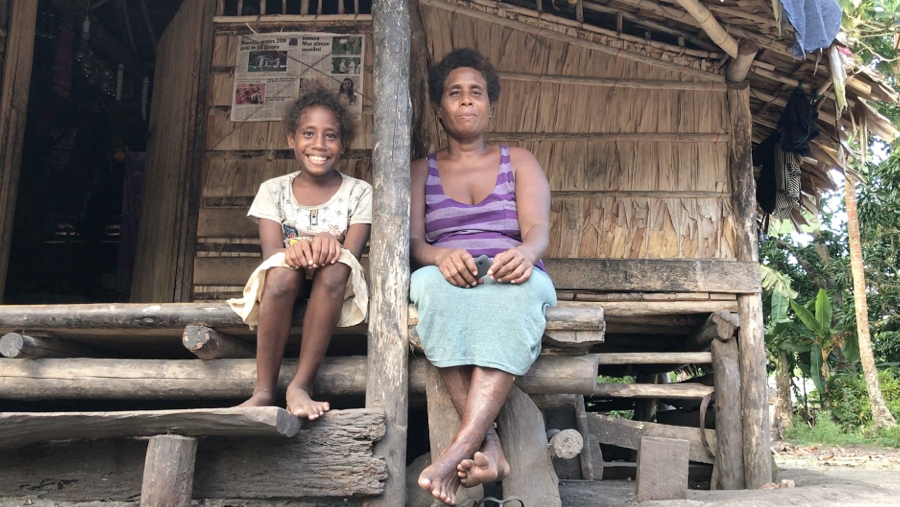 But because many communities are so remote, she says that the local committees are the backbone of disaster response. "When disasters happen, the committees are often driving the response."
In the Solomon Islands, patriarchal norms can hold women back, but Ruth has managed to define a leadership role that involves sitting down with male leaders and working out details of disaster planning. She credits her mother who gave her the confidence to work on an equal footing with men. 
"My mother always said: 'A woman can do all the things that men do,'" Ruth recalls.  "The thing is you must trust yourself. You have to be confident and trust yourself."
Despite the male-dominated leadership in Honiara and even in her province of Makira, Ruth is hopeful about the future of women's roles in her country.  "Women are taking a key role in disaster planning at the community level in the province. Women are now participating actively."
She recently attended a training program on risk reduction with over 60 women from around the country in the workshop.
"Women are taking leading roles in their communities," Ruth says.  "Women are the ones giving warnings to people and even taking people to evacuation centres."
Despite the progress and the hopeful signs of women in local leadership roles, Ruth says there is still more to be done in Makria.  "There should be more evacuation centers built around the communities," she says. "Most communities in the provinces do not have adequate evacuation shelters."
 Ruth works with leaders to help them plan their shelters and makes recommendations for how they can withstand Category 5 cyclones and more extreme storms. She says the consultations also result in more inclusive structures that cater to the needs of vulnerable groups like people with disabilities, LGBTQI+ community and breastfeeding women.  
"When disasters happen we cannot put people out in the open-air," she says. "This would expose them to pouring rain and the hot sun. There must be a proper place for people because they are human beings and they need safer places."
---
The Women's International Network on Disaster Risk Reduction (WIN DRR) is a professional network to support women working in disaster risk reduction, in all their diversity. WIN DRR promotes and supports women's leadership in disaster risk reduction across the Asia Pacific region, and aims to reduce the barriers faced by women and empower them to attain leadership and enhance their decision-making in disaster risk reduction. WIN DRR is supported by UNDRR and the Government of Australia.
---
Learn more
Solomon Islands National Disaster Management Office
---
Ruth Timauku is the Provincial Disaster Coordinator for Gender and Protection in Humanitarian Actions Advocate and lead of the Provincial Disaster Operations Committee for disaster preparedness in Makira Ulawa province in the Solomon Islands. She has a passion for working with communities to build their resilience.
---
Please note: Content is displayed as last posted by a PreventionWeb community member or editor. The views expressed therein are not necessarily those of UNDRR, PreventionWeb, or its sponsors. See our terms of use