Your experience on PreventionWeb
Please help us improve PreventionWeb by taking this brief survey. Your input will allow us to better serve the needs of the DRR community.
Documents and publications
Triple threat
Source
United Nations Children's Fund (Global Headquarters, New York)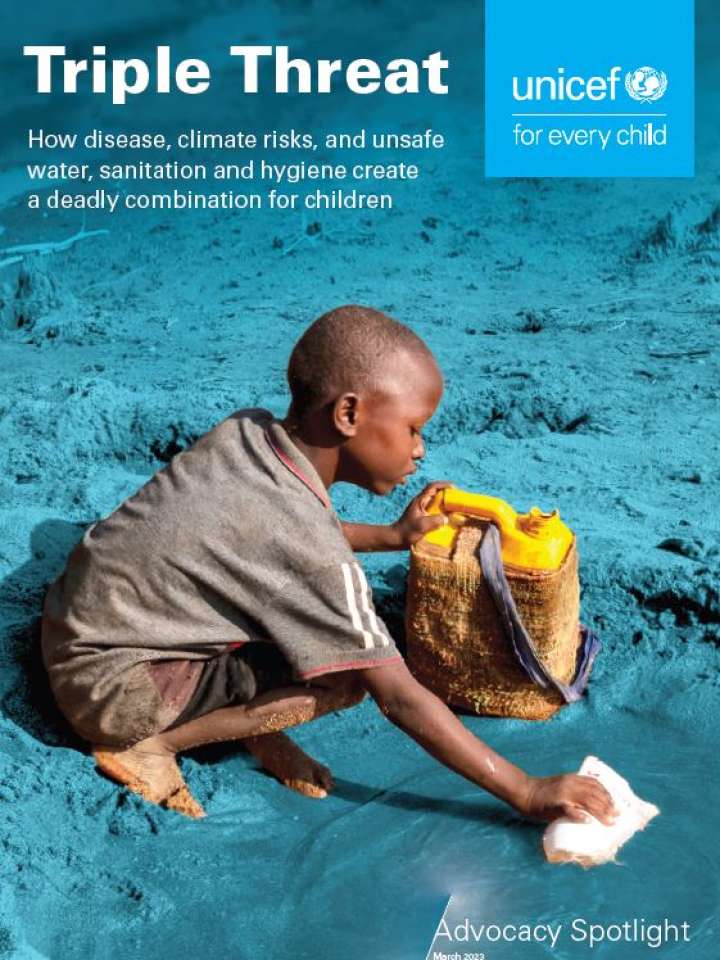 This brief examines the water, sanitation and hygiene (WASH)-related threats facing children at the intersection of access to WASH services, the burden of WASH-related diseases and climate threats. Through examining the burden of disease from unsafe WASH, this report sees where the problem is greatest. Through examining climate threats, the report sees which countries face the greatest risk to both health and services for children.
The triple burden is defined as: less than 50 per cent access to at least basic water or sanitation services; within the top 20 countries with the highest burden of deaths attributable to unsafe WASH among children under 5; and within the top 25 per cent of countries facing the highest risk of climate and environmental hazards in UNICEF's Children's Climate Risk Index (CCRI). The report states that progress towards the global Sustainable Development Goal targets related to WASH is dangerously slow. It is estimated that at least US$114 billion per year is needed in developing countries to meet the Sustainable Development Goals (SDG) targets for WASH by 2030.
(5.42 MB/PDF)
(5.27 MB/PDF)
(5.28 MB/PDF)
(3.53 MB/PDF)