Mission
The Cabinet Office sits at the very centre of government, with an overarching purpose of making government work better.
It supports the Prime Minister and the Cabinet, helping to ensure effective development, coordination and implementation of policy and operations across all government departments.
It also leads work to ensure the Civil Service provides the most effective and efficient support to Government to help it meet its objectives.
35 Great Smith Street SW1P3BQ London United Kingdom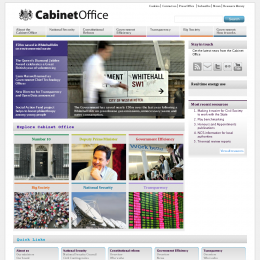 Badges