Mission
Deloitte member firms are focused on quality and innovation in order to build and maintain trust with companies, investors, and wider society. We believe that without a bedrock of trust from the broader business community and organizations like Deloitte, a strong and flourishing society is not possible.
Policies and Programmes in DRR
Over the past decade climate change and other issues in environmental sustainability have inexorably climbed up executives' agendas. Deloitte believes that businesses and institutions need to become more sustainable in order to secure a comfortable future for society. We accept our part in this agenda, which encompasses our business practices as well as member firms' client work.
Membership in Key Networks
Member of the Private Sector Advisory Group (PSAG) to the UNISDR
20 Route de Pré-Bois 1215 Geneva Switzerland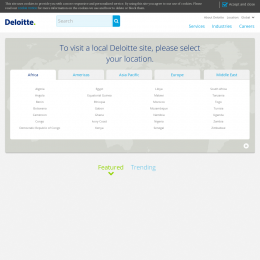 Badges