Mission
ASPI is an independent, non-partisan policy institute. It has been set up by the government to provide fresh ideas on Australia's defence and strategic policy choices.
ASPI is charged with the task of informing the public on strategic and defence issues, generating new ideas for government, and fostering strategic expertise in Australia
It aims to help Australians understand the critical strategic choices which Australia will face over the coming years, and will help government make better-informed decisions.
Level 2, Arts House, 40 Macquarie Street ACT 2600 Barton Australia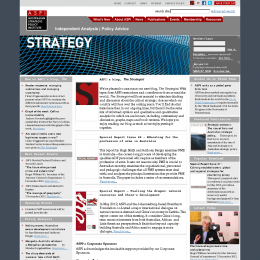 Badges