Mission
IUSS-Pavia, the Institute for Advanced Study of Pavia, is the last step of a long lasting higher education process started on 825 when King Lotharius appointed Pavia, the ancient capital of the Lombard kingdom, as the site for higher education of his kingdom.
Due to the completeness of its education and training fields, which allows a strong interdisciplinary approach, the mission of IUSS is that of contributing to the growth of a small number of selected students by offering them, at any step of their higher education, qualified programs enhancing their capabilities and knowledge.
The Institute is also committed to scientific progress by preparing young researchers and developing scientific research programs.
V.le Lungo Ticino Sforza 56 UME Graduate School Secretariat, c/o EUCENTRE Via Ferrata 1 27100 Pavia Italy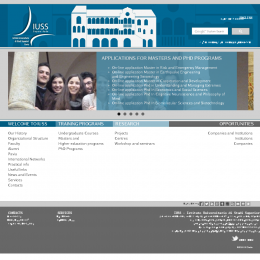 Badges