Mission
The European Union's Baltic Sea Region Programme 2007-2013 promotes regional development through transnational cooperation. Eleven countries around the Baltic Sea work together to find joint solutions to common problems.
Strategic objective: to make the Baltic Sea region an attractive place in which to invest, work and live.
The Programme co-finances projects in fields of: Fostering innovations, Internal and external accessibility, Baltic Sea as a common resource, Attractive and competitive cities and regions.
Joint Technical Secretariat Rostock, Investitionsbank Schleswig-Holstein, Grubenstrasse 20 18055 Rostock Germany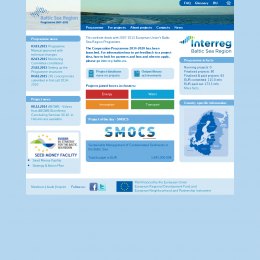 Badges