Mission
HCC is an integrated group spanninng Construction, Real Estate, Infrastrucutre, Urban Development and Management. HCC has executed majority of India's landmark infrastructure projects, having constructed 25% of India's hydro power and over 50% of India's nuclear power generation capacitties, roads and expressways and complx tunneling in addition to hundred of bridges, dams and barrages.
The HCC vision. Seeing into the future
"To be the Industry Leader and a Market - Driven Engineering Construction Company renowned for excellence, quality, performance and reliability in all types of construction"
The HCC Mission. Driven by excellence
· To be a leading construction company in the global market.
· To become the customers' most preferred choice by attaining excellence in quality and timely completed value added projects.
· To continually innovate, develop and adopt state-of-the-art technology in methods and materials to enhance productivity and cost effectiveness.
· To continually improve the competence of our people and make them proud to work at HCC.
· To build a safety culture aimed at continually reducing the frequency severity rate towards achieving zero accidents.
· To identify and mitigate all the environmental impacts arising from our activities and comply with applicable environmental norms.
· To develop and adopt eco-friendly concrete technology to reduce one million tons of greenhouse gas (GHG) emissions in the next 10 years.
· To contribute to the development of the local community and society at large as a part of our corporate social responsibility.
Disaster Reduction Goal
HCC's vision has been to build on its core competencies in engineering and project management, and deploy its trained engineers to contribute strategically towards disaster response – in both the emergency phase and in the recovery phase.
Policies and Programmes in DRR
HCC performs a key role in disaster relief through a diverse range of engagements. The objective has been to promote early recovery, particularly the reinstatement of critical infrastructure and assist in the relief and reconstruction phases. Across all its project sites, HCC conducts First Responder Training − a sensitization program conducted with the objective of imparting basic knowledge on life saving skills and disaster relief. In addition, Engineering in Emergencies Training (EE) − an extensive advance level (seven day) residential training is offered to select engineers of the company who are nominated from various HCC project sites. The nominated engineers are extensively trained to work in disaster on water, sanitation, shelter and hygiene promotion, and they are sent to support rehabilitation during times of disaster. Over the years, HCC has carried out rescue and relief operations in a range of disaster scenarios including Flash Floods, Earth Quakes, Hurricane, Tsunami among others.
Membership in Key Networks
HCC maintains partnerships with the United Nations, key government bodies and humanitarian organizations to facilitate learning and knowledge sharing; and ensure a coordinated response in times of natural disaster.
· Member of the Private Sector Advisory Group (PSAG) to the United Nations International Strategy for Disaster Reduction (UNISDR), as part of their Disaster Risk Reduction - Private Sector Partnership (DRR-PSP) and has committed to the 5 Essentials for Business in Disaster Risk Reduction.
· Member of Disaster Resource Partnership (DRP), an alliance of E&C companies initiated by the World Economic Forum (WEF),
· Founder member of Disaster Resource Network – India, a network of companies committed to assist government and humanitarian organizations in their disaster management efforts
Other activities
· Sustainability Reporting
· Water Sustainability
· Education
· Community Initiatives
· HIV/AIDS Education and Awareness
Making Cities Resilient Campaign Activities
http://www.hccindia.com/corporate_stewardship.php?page=corporate_stewardship
Disaster Risk Reduction Focal Point(s)
Niyati Sareen
GM-CSR
Shikha Shabdita
Manager-DRN India
shikha.shabdita@hccindia.com
Websites
http://www.hccindia.com/corporate_stewardship.php?page=corporate_stewardship
Hincon House, LBS Marg, Vikhroli (W) 400083 Mumbai India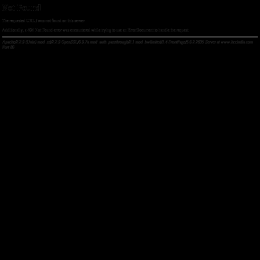 Badges
Conferences:

- AMCDRR 2016