Mission
The Environmental Center for Arab Towns (ECAT) is a scientific research institute which deals with environmental issues concerning Arab city's natural resources and sustainable development.
ECAT was founded by the Arab Town Organization (ATO) in 2005. The Center is affiliated with Dubai Municipality and the ATO and has the active membership of more than 400 Arab cities and towns.
One of its fundamental aims is to organize conferences and discussion forums to bridge communication gaps and create synergies such that environmental expertise can be shared between all Arab towns and cities.
Karama Center Dubai Dubai United Arab Emirates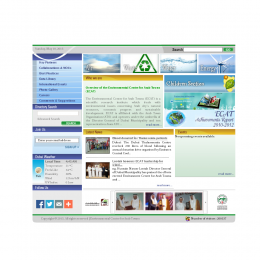 Badges