Mission
Activities of the Society:
1. Setting up public meetings in the different
2. Setting up training courses and workshops in the different environmental sciences. environmental Sciences.
3. Organizing training courses about producing and marketing the medicinal plants for raising the life standard and for creating job opportunities.
4. Organizing national and international scientific conferences to solve the environmental problems.
5. Publishing a specialized environmental journal and another general one.
6. Improving the present environmental protection practices in Sinai and the Suez Canal region.
7. Organizing field trips to Sinai and other desert regions to increase the Bedouin environmental awareness and to reduce the gap between Bedouins and other inhabitants.
8. Applying and transmitting the modern technologies used in conservation.
9. Exchanging experiences by co-operating with the other national and international societies interested in environmental issues.
10. Proposing conservation programs for the threatened species and the habitats.
11. Helping in solving the Bedouins' problems.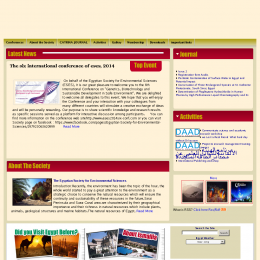 Badges