Mission
The International Labour Organization and the Italian Government established the International Training Centre in 1964 in Turin, Italy, as an advanced vocational training institute.
It has since matured into a focal point for high-level in-service training. This takes place in Turin, in course participants' home countries or via the Internet.
The Centre provides training and related services that develop human resources and institutional capabilities. It thereby contributes to achieving the ILO's goal of decent work for women and men.
Viale Maestri del Lavoro, 10 10127 Turin Italy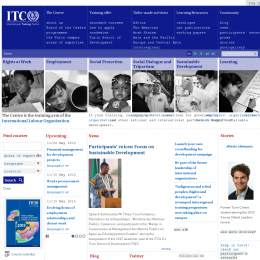 Badges