Mission
Its mission is to enhance the safety and security of Canadians in their physical and cyber environment. It has two key mandates: to provide national leadership in a new, modern and comprehensive approach to protecting Canada's critical infrastructure the key physical and cyber components of the energy and utilities, communications, services, transportation, safety and government sectors, to be the government's primary agent for ensuring national civil emergency preparedness for all types of emergencies.
Disaster Reduction Goal
The Canada's National Disaster Mitigation Strategy is based on the recognition by federal, provincial, and territorial governments that mitigation is an important part of a robust emergency management framework, and that all stakeholders are committed to working together to support disaster mitigation in Canada.
269 Laurier Avenue West K1A 0P8 Ottawa, ON Canada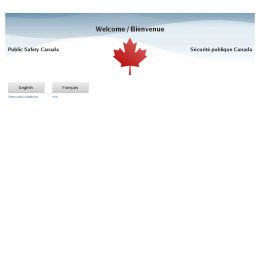 Badges