Mission
The University of Delaware is a major research university with extensive graduate programs that is also dedicated to outstanding undergraduate and professional education. University faculty are committed to the intellectual, cultural and ethical development of students as citizens, scholars and professionals. University graduates are prepared to contribute to a global society that requires leaders with creativity, integrity and a dedication to service.
Disaster Reduction Goal
MS and Phd programme in Disaster Science Management.
University of Delaware 19716 Newark United States of America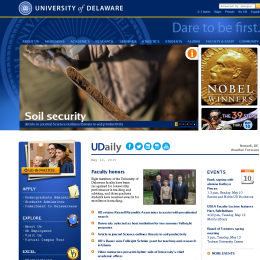 Badges
Conferences:

- 2017 Global Platform