Mission
GEOSAT Ltd. is international company for exploration and development, founded in 1992 in Zagreb, Croatia.
GEOSAT is able to offer advanced high quality services in:
- Environmental monitoring and management,
- Natural resources inventories,
- Geology and mineral exploration,
- Agriculture- soil mapping and Forestry (CORINE programme),
- Geotechnics and Hydrogeology (groundwater exploration),
- Geohazard mapping and monitoring,
- Regional planning,
- Training in Remote Sensing and GIS Techniques.
Membership in Key Networks
"GEOSAT-Croatia" is a member of international Group of companies specialized in environmental information systems, earth observation and resource management.
Poljana Borisa Hanzekovica 31 10000 Zagreb Croatia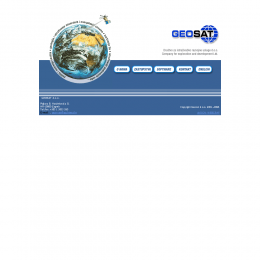 Badges