Mission
IIED is an independent, non-profit organization promoting sustainable patterns of world development through collaborative research, policy studies, networking and knowledge dissemination.
Disaster Reduction Goal
Our mission is to build a fairer, more sustainable world, using evidence, action and influence in partnership with others. We focus on four globally important challenges: demonstrating climate chance policies that work for development, tackling the resource squeeze, helping build cities that work for people and planet, and shaping responsible markets.
80-86 Gray's Inn Road London WC1X 8NH United Kingdom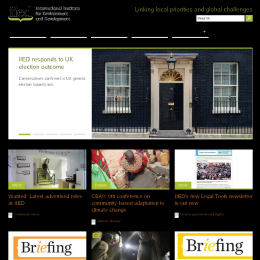 Badges