Mission
AKDN focuses on health, education, culture, rural development, institution-building and the promotion of economic development. It is dedicated to improving living conditions and opportunities for the poor, without regard to their faith, origin or gender.
Disaster Reduction Goal
Prevention, Mitigation, and Preparedness (PMP) intiative works to decrease a community's vulnerability to natural disasters such as landslides, floods, mudslides, epidemics, and earthquakes, catastrophic rain or snow, and prepares them to respond rapidly and effectively to natural disasters.
P.O. Box 2049, 1-3 Avenue de la Paix 1211 Geneva Switzerland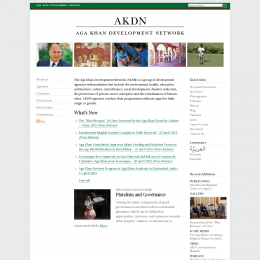 Badges