Mission
The AICPD is a nonprofit institute that is affiliated to Arab Medical Union, and aims at raising the standards of healthcare practice through provision of vocational training programs in various medical, surgical and health related specialties.
Disaster Reduction Goal
Certification of healthcare professionals in the pre-hospital and hospital phases of disaster and trauma management through systematic learning programs.
Policies and Programmes in DRR
1. Arab Diploma in Disaster Management - For Health Professionals (ADDM-HP)
2. ALSG certified centre for MIMMS and HMIMMS courses
3. Hazmat Life Support Course: practical approach to chemical incident
Disaster Reduction Focal Point(s)
Training and capacity development.
Websites
http://www.aicpd.org/cources_details.aspx?id=12
https://www.facebook.com/Disaster.pd?ref=bookmarks
42 Qasr al-Aini Street, House of Wisdom na Cairo Egypt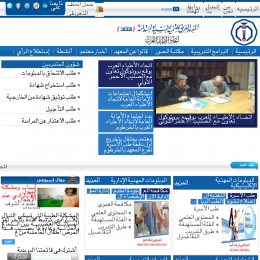 Badges