Mission
With the aim of becoming the "World's Tokyo University," Tokyo University is striving to create an institution that contributes to the benefit of all human society. As the twenty-first century moves forward, the pace of change accelerates, and conflicts between technology and society, humankind and the environment, and among cultures are becoming increasingly evident. At the same time, the age of nations is coming to an end, and global competition has inspired a growing awareness of the need for a collective human society. In this era of rapid change, the University of Tokyo intends to contribute to that international goal by reviving the importance of "knowledge."
It is the mission of the University of Tokyo to present to the world a new model for a university that re-establishes faith in knowledge.
The university organization consists of the College of Arts and Sciences, nine faculties, 15 graduate schools and 11 institutes -- one of which is the Earthquake Research Institute comprised of: Earthquake Prediction Research Center, Earthquake Observation Center, Earthquake Information Center, Volcano Research Center, Ocean Hemisphere Research Center, and Yatsugatake Geo-electromagnetic Observatory.
7-3-1, Hongo, Bunkyo-ku 113-8654 Tokyo Japan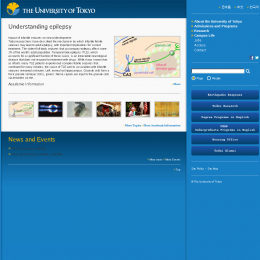 Badges
Conferences:

- 6th AMCDRR
- UNISDR Science and Technology Conference
- 2019 Global Platform