Mission
Realize the layout as a reference spatial dimension of national and regional development and integration of public works infrastructure construction and arrangement of space-based settlement in the framework of sustainable development.
Organize effective management of natural resources and to improve the sustainability of optimal and sustainable utilization of natural resources function and reduce the risk of destructive force of water.
Improve accessibility and mobility within the region to support economic growth and improve the welfare of the community by providing a reliable road network, integrated and sustainable.
Improve the quality of neighborhoods livable and productive through fostering and facilitating the development of an integrated settlement infrastructure, reliable and sustainable.
Conducting competitive construction industry by ensuring the integration of the management of the construction sector, the implementation of good construction and make the perpetrators of the construction sector to grow and thrive.
Organizing Research and Development and Implementation: science and technology, norms, standards, guidelines, manuals and / or supporting criteria PU and settlement infrastructure.
Carrying out functional management support and resources accountable and competent, integrated and innovative by applying the principles of good governance.
Minimize irregularities and corruption practices in the Ministry of Public Works to improve the quality of inspection and professional supervision.
Jl. Pattimura 20, Kebayoran Baru 12110 South Jakarta Indonesia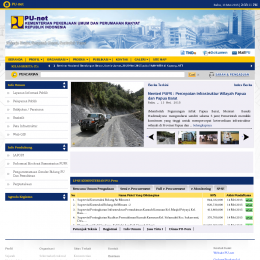 Badges