Mission
The U.S. Geological Survey (USGS) serves the United States by providing reliable scientific information to describe and understand the Earth; minimize loss of life and property from natural disasters; manage water, biological, energy, and mineral resources; and enhance and protect the quality of life.
Disaster Reduction Goal
The USGS conducts hazard research and monitoring to inform a broad range of planning and response activities at individual, local, state, national, and international levels. People who are potentially affected by natural hazards need robust assessments to prepare for hazardous events, and they need information for situational awareness during times of crisis.
Policies and Programmes in DRR
The USGS has critical statutory roles regarding earthquakes, landslides, and volcanoes as well as equally critical responsibilities in support of the statutory roles of other agencies for coastal erosion, drought, floods, magnetic storms, tsunamis, and wildfires. USGS geospatial information supports response operations for many types of disasters, providing crucial coordination of remote sensing and other assets.
12201 Sunrise Valley Drive MS 111 20192 Reston, VA United States of America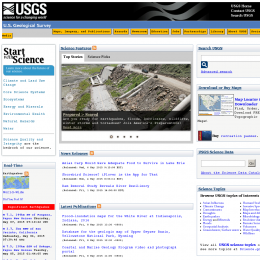 Badges
Conferences:

- UNISDR Science and Technology Conference