Mission
Established in 2002, the Global Partnership for Education is comprised of 46 developing countries, and over 30 bilateral, regional, and international agencies, development banks, the private sector, teachers, and local and global civil society groups.
It provides developing country partners the incentives, resources, and technical support to build and implement sound education plans. Members of the Partnership mobilize and coordinate resources to support the achievement of these plans' targets to help more children enrol in school and for a better education.
The Global Partnership for Education started as the small Education for All - Fast Track Initiative (EFA FTI) in 2002.
900 19th Street, N.W., Suite 600 20006 Washington D.C. United States of America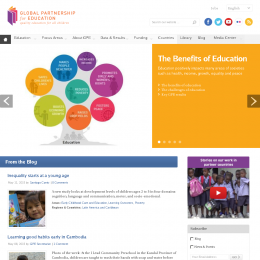 Badges