Mission
Human Rights and Justice Group Int'l (Justice Group) is an independent, non-governmental and not-for-profit voluntary initiative which was established in 1999 by Nigerians from different professional, cultural and social backgrounds to enhance knowledge, respect and observance of human rights, and to encourage exchange of information and experiences for the betterment of the citizenry through the instrumentality of law, education, enlightenment and humanitarianism.

Justice Group membership is drawn from a rich blend of activists and other professionals working together on a shared commitment to justice, the rule of law and human dignity. The idea of the group was to build awareness about those rights as well as investigate and advocate various means for securing their implementation.

In addition, our programs aim at broadening access of individuals and communities and strengthening their participation in the design and implementation of social and economic policies/programs which affect them. We work with communities and groups that cut across gender, literacy, age and social lines, and use focused group pilot projects to measure the impact our interventions are making in target communities.
53 Western Avenue, P.O.Box 3326, Ojuelegba, Surulere 101014 Lagos Nigeria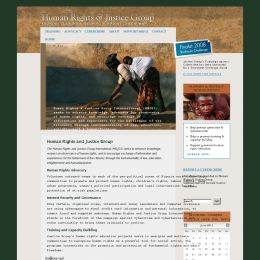 Badges