These resource guides bring together a selection of reference material on various disaster risk reduction topics and emerging trends. You can suggest material for inclusion in the guides via our content submission forms.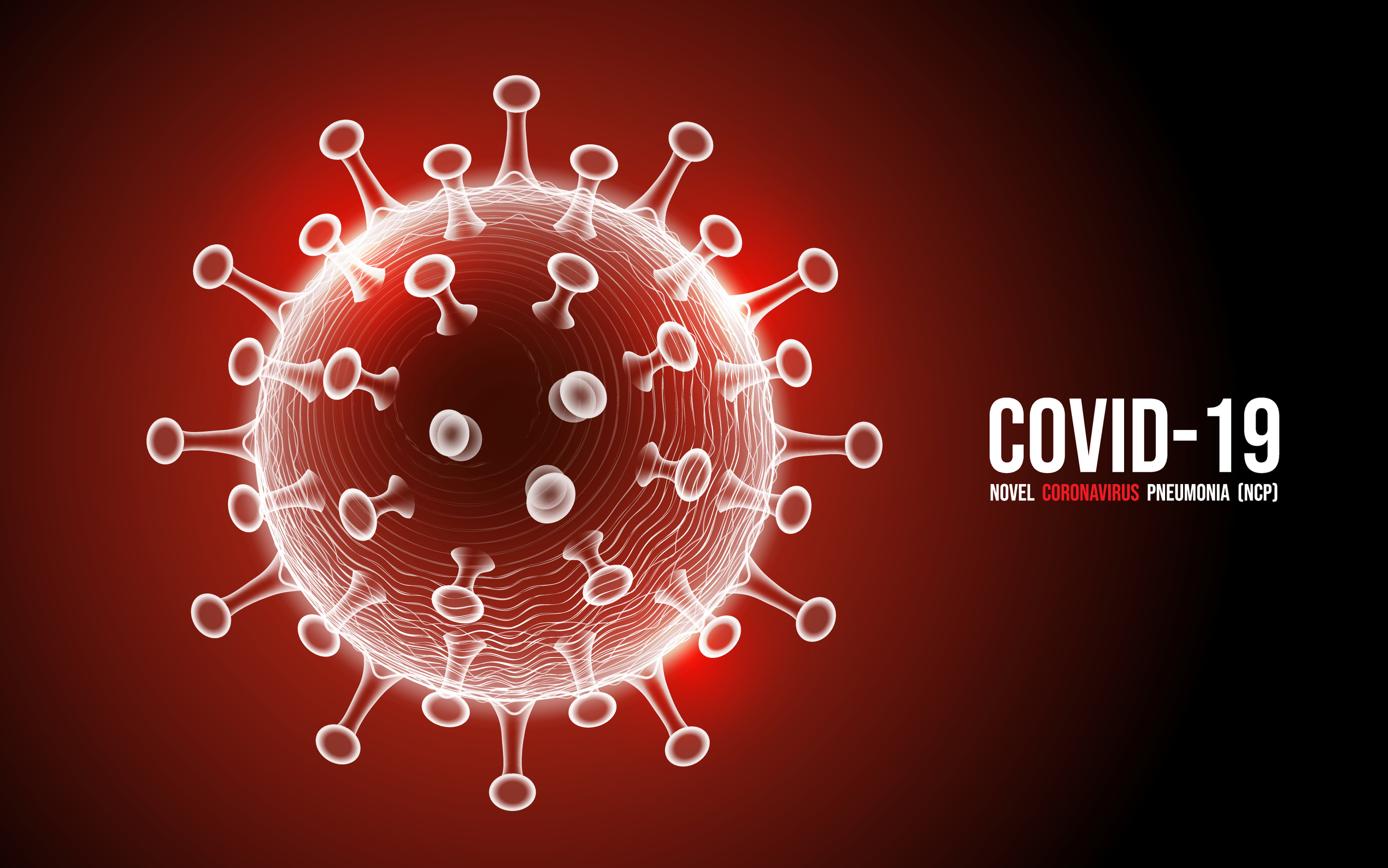 COVID-19 illustrates how the nature of risk has changed: it is systemic, joined-up, and cascading. See our collections below to explore the systemic impacts of the pandemic and how the world has mobilized to address this unprecedented threat.
Analyse how heat stress affects employees' productivity and well-being, as well as how to protect them.
From early warning systems to evacuation models, artificial intelligence is behind a number of promising innovations for disaster risk reduction.
Physical climate risk has emerged as a prominent threat to the financial sector and the global economy. Understanding investments' exposure to risk from climate hazards is a critical step toward building resilience.
Disasters can damage or entirely destroy bridges and cause widespread destruction and social mayhem. But factoring risk into design and maintenance can help ensure the safety of the millions of people who cross bridges on a daily basis.
Disasters can impact electric grids with damaging economic, environmental, and public health consequences. Grid resilience can help ensure that power disruptions are minimal and do not affect critical services.
When disasters disrupt port operations, they can cause significant economic losses on a global scale. Adapting ports to a changing climate and investing in disaster resilience is critical to reduce the economic impacts from catastrophic events.
Access disruptions on roads following a disaster can cause significant social and economic losses. Risk informed infrastructure investment is critical to ensure the construction and maintenance of resilient road networks.
These resources explore the economic, social and environmental dividends of investing in disaster risk reduction.
Examples of innovative DRR initiatives supported by citizen science and crowd-sourcing.
How climate services can contribute to effective risk management systems and resilience building initiatives.
We cannot reduce risk effectively if we cannot measure disaster losses. Stocktaking, challenges and best practices in the collection of disaster loss data.
Businesses around the world have been impacted by the COVID-19 pandemic. These resources explore how the private sector has withstood the pandemic and how its resilience can be further built.
COVID-19 lockdowns have trapped many people at home with their abusers for long periods of time, limiting access to social and institutional support.
During the coronavirus disease 2019 pandemic, natural hazards increased disaster risk in countries already managing the outbreak. These resources explore the interlinkages between these hazards and the COVID-19 pandemic.
Governments and communities around the world are working to prevent the spread of the COVID-19 pandemic outbreak, boosting critical preparedness, readiness and response actions.
COVID-19 does not discriminate, but its impact does. As the pandemic exacerbates existing vulnerabilities, inequalities, poverty and exclusion also impair efforts to contain the outbreak.
This collection contains a comprehensive list of webinars discussing the multifaceted impacts of the COVID-19 pandemic.
Communication is critical to help the public understand the different types of risk they face, discuss what can be done and take action to manage those risks. A resource guide to develop effective DRR communication strategies.
Case studies, challenges and best practices to ensure the full participation of persons with disabilities in disaster risk reduction.
Global reports on the human and economic impacts of disasters.
While El Niño and La Niña events can drive disaster risk, understanding these phenomena can help inform early warning and boost preparedness efforts.
Resources on attribution science to communicate the linkages between extreme weather events and climate change.
The fall armyworm is an insect that can cause significant damage to crops, especially maize. This collection showcases information about risk assessment, crop variations, integrated pest management, and biological control methods.
An innovative approach to release funds for disaster preparedness and response according to predefined triggers before a crisis occurs.
This collection analyses the nexus between disasters, conflicts and fragility.
Games can be a powerful tool to support awareness-raising initiatives and capacity building efforts in disaster risk reduction.
Geoengineering is the deliberate large-scale alteration of the Earth's environment to mitigate climate change. Explore the suggested approaches and related governance and policy issues.
The difference between 1.5°C and 2°C of global warming may not seem significant. But research shows that failing to limit global warming at 1.5°C above pre-industrial levels will significantly increase disaster risk.
While climate change increasingly contributes to soil degradation, effective soil management practices and soil monitoring can help mitigate disaster risk.
People living in slums or in poorly-maintained buildings experience growing health risks due to heat stress - this is called "thermal inequity". These resources explore risk factors and solutions.
From landslide to floods, from drought to extreme heat, deforestation drives disaster risk.
These resources explore the current research on human-induced seismicity.
Case studies, challenges and best practices to ensure the full participation of elderly people in disaster risk reduction.
Informal settlements are usually comprised of vulnerable populations and experience greater disaster damages. These resources analyse how these settlements exacerbate risk and management efforts.
The interconnection of devices to the Internet offers new perspectives in disaster risk management. A selection of different applications of the Internet of Things (IOT) for disaster risk reduction.
As climate change and disasters increasingly wreak havoc, legal systems will likewise begin holding companies, governments and individuals more accountable for their climate emissions and risk negligence.
Inhaling fine particulates in the smoke generated by wildfires causes significant and sometimes severe health impacts, especially for vulnerable populations such as children, the elderly, and those with pre-existing conditions.
Frameworks, case studies, and tools for measuring resilience.
While much discussion revolves around the physical effects of disasters, mental health can also be harmed after a calamity. These resources explore the effects of disasters on mental health and good practices for reducing negative impacts.
Ecosystem-based approaches can provide effective solutions for flood risk management.
Working with nature and green infrastructure can improve the management of water resources and contribute to reducing risks associated with water-related disasters and climate change while restoring and protecting ecosystems.
Disasters often exacerbate the conditions of people suffering from non-communicable diseases. Explore the implications for public health.
Case studies and best practices on the use of open data for disaster risk reduction.
Pets are often overlooked in disaster preparedness plans. Explore different initiatives that ensure both pets and their owners are protected when disasters strike.
These resources analyse how well-planned relocations can help to increase resilience and reduce disaster risk.
Poverty is both a risk driver and consequence of disasters. These resources explore the nexus between poverty and disasters, as well as efforts to reduce disaster risks for vulnerable populations.
A collection of resources for the media covering disasters and disaster risk reduction efforts.
Sand and dust storms seriously threaten human health, agriculture, aviation, ground transportation, solar energy industry, air quality, infrastructure and industry, as well as aquatic and terrestrial ecological systems.
Social protection systems and programmes can strengthen the resilience of the most vulnerable to disasters and climate shock.
As global temperature rise, more and more people will need energy efficient and affordable cooling solutions to ensure their health and well-being.
Working towards a risk-informed and integrated approach to sustainable development.
Technology can help tackle the COVID-19 pandemic. From early detection to contact-tracing apps, patient triaging via AI, and robotic hospital sanitisation, technology solutions can help through all stages of pandemic preparedness and response.
The widespread impact of the COVID-19 pandemic illustrates the systemic nature of risk. This series explores what needs to change so the world can shift from managing disaster to managing risk.
Humanitarianism and DRR mutually inform each other. Below are key readings for understanding the humanitarian-DRR nexus.
This collection explores the nexus between disasters, conflicts and fragility.
For many countries, the tourism industry is a major economic driver. As disasters increasingly threaten popular touristic destinations, it is critical for the tourism sector to invest in preparedness and disaster resilience.
While evacuation saves lives, many people choose not to leave when faced with a disaster. These resources explore the multiple factors influencing the decision to evacuate.
Urban heat islands occur when human activity and construction create higher temperatures in urban areas than the surrounding landscape. Global warming heralds more heat waves, exacerbated by heat islands and posing severe health risks to residents.
Challenges, case studies and best practices to address gender violence in disaster risk reduction efforts.
Explore how volunteers contribute to DRR and how organizations can maximize their impact.
How the conservation and restoration of wetlands can contribute to disaster risk reduction.