This event organized by: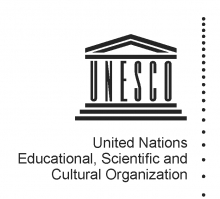 The role of public awareness and education in building community resilience
Date & Time:
Thursday 23 May (13:00-13:55)
Organizer:
The International Federation of Red cross and Red Crescent Societies (IFRC), The United Nations Organization for Education, Science and Culture (UNESCO), The United Nations Children's Fund (UNICEF), Save the Children, Plan International and The United Nat
Description
Disaster risk reduction education and public awareness can provide life-saving and life-sustaining information and skills that better protect people from disaster risks and empower them to respond to emergencies and contribute to mitigating disasters.

The Hyogo Framework for Action highlighted the important role of education and public awareness in building the culture of safety and resilience at all levels and including planners and practitioners in development work and humanitarian response. Further commitments were made at the Second Session of the Global Platform for Disaster Risk Reduction in 2009 to provide safer schools and to include disaster risk reduction in all school curricula.

The side event will provide the space for showcasing effective disaster risk reduction public awareness and education programmes across the world that help local communities acquire the skills and knowledge to make informed decisions on how to reduce their vulnerabilities and exposure to disaster risks.

Experts and lead actors in disaster risk reduction education will share their views on the key drivers for an effective integrated approach to disaster risk reduction and education: - from structural safety of education facilities, to the integration of disaster risks within management mechanisms in the education sector and disaster prevention education programs.

The aim will be to strengthen global coordination, information and knowledge sharing, as well as advocacy for the realization of effective disaster risk reduction education.
Background Papers
Presentations
Add a background paper or presentation