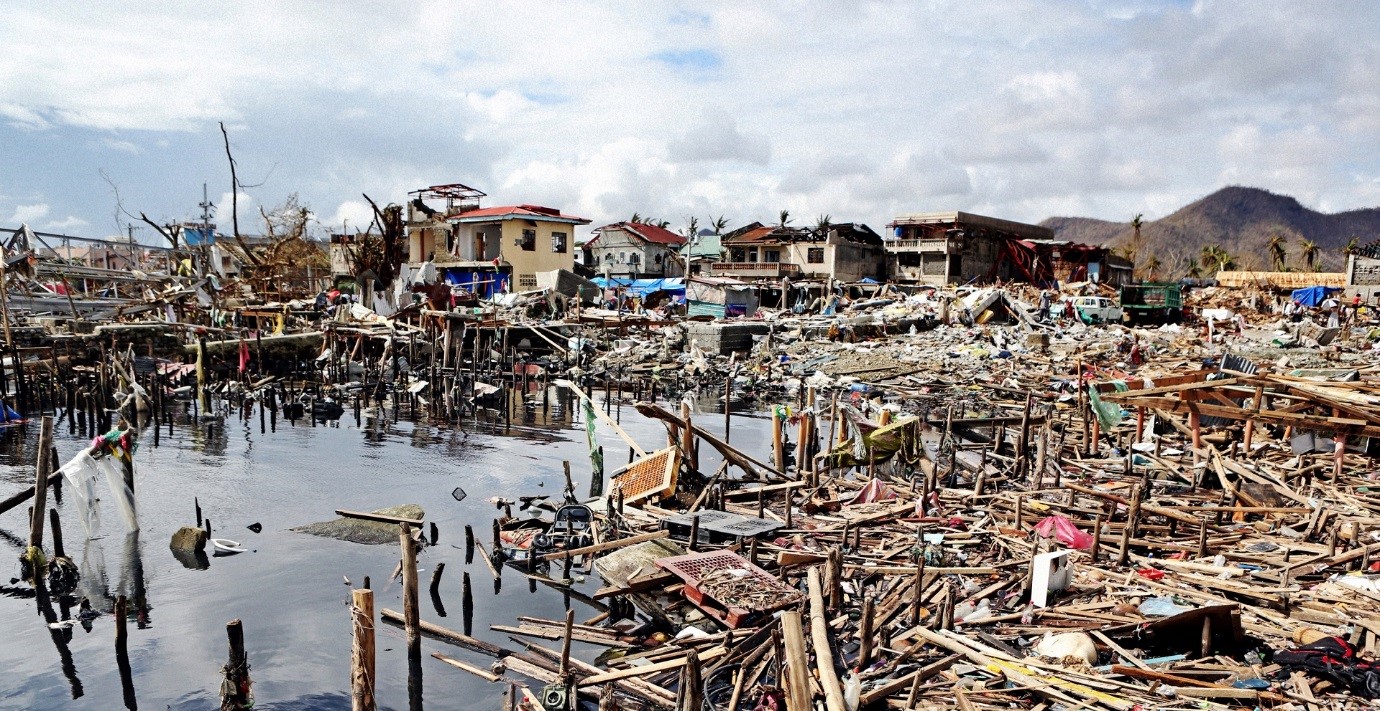 At the Met Office we are aware, on a daily basis, of the impacts that weather and climate can have both locally and globally. It is hard to miss, given our role at the forefront of weather and climate science and services.
There is now increasing recognition of the vulnerability of certain regions of the globe to weather and climate variability. The impacts of extreme weather events on lives, homes and livelihoods in vulnerable areas can be devastating and organisations like the Met Office take their role in working with others to help reduce vulnerability very seriously. We recognise that this is a global challenge and it is only by working in partnership with others that we can improve preparedness in the face of such challenges.
The Weather and Climate Science for Service Partnership (WCSSP) programme is one of the initiatives, supported by UK Government, designed to tackle the challenges posed by severe weather and our changing climate.
It currently comprises collaborative projects with researchers in China, Brazil, South Africa and Southeast Asia. The projects – supported by the UK Government's Newton Fund - aim to develop partnerships harnessing UK scientific expertise to build the basis for strengthening the resilience of vulnerable communities to weather and climate variability. The most established project is the Climate Science for Service Partnership (CSSP) China, and I am immensely proud of the work being developed through partnerships in China and across the UK research community.
For example, one particularly important science area has explored how we manage weather extremes and improve knowledge around the risk of current and future high impact weather events. This research enables local organisations and Government to understand the drivers and risks of high impact extreme weather events and to work to reduce exposure to the hazards and improve preparedness.
CSSP China scientists developed the innovative technique to assess the potential risk of physically plausible – but as yet unrecorded – weather extremes. The technique – called UNSEEN – has, for the first time, made it possible to search for unprecedented extreme events and quantify the risk of such high-impact events. In addition, it has highlighted that extreme events of a higher magnitude than we have yet experienced are possible under the current climate.
The technique developed under CSSP China was also used in the UK's National Flood Resilience Review (2017). When applied to England and Wales, it was able to tell us that the risk of a record level of rainfall occurring in at least one region in any given winter (October-March) is over 30%, information that is helping decision-makers assess the resilience of the UK's infrastructure. Crucially, this is a clear example of how we can work with partners to translate cutting-edge science into the services, and information, needed to inform policy decisions that reduce our vulnerability to extremes in the weather and a changing climate.
We can now explore opportunities for applying UNSEEN to extremes in other regions – starting with Brazil. This highlights the important role programmes like WCSSP play in making sure the science and innovation developed for one country can be shared with and used by science teams in other countries with the collective goal of building weather and climate resilience around the globe.
Another serious result of high-impact weather events and a changing climate is the risk to global food security. UNSEEN has been applied to the question of global food security and the risk of major crop failure occurring simultaneously in two crop production areas. It looked at simultaneous failure in maize production in the US and China – the world's major maize producers. If this occurred, it would have severe implications for global food supply, prices, and food security. The technique estimated the risk of this simultaneous crop failure to be 6% over the coming decade. The UNSEEN method is enabling new insight into global food security questions. This research suggests that the world's maize supply may not be as resilient as previously thought.
Challenges to the security of food production and the lives and livelihoods of people in vulnerable communities is a very definite part of life in the 21st century. It is crucial that global researchers and scientists collaborate to develop techniques - like UNSEEN - that increase understanding of risks and facilitate the translation of science into on the ground support and advice that contributes to the reduction of exposure to hazards.
Sharing scientific advances across the WCSSP programme is an important step in helping to increase global understanding of weather and climate risks and to build the basis for services to help vulnerable communities prepare for these risks and to support weather and climate-resilient economic development and social welfare.