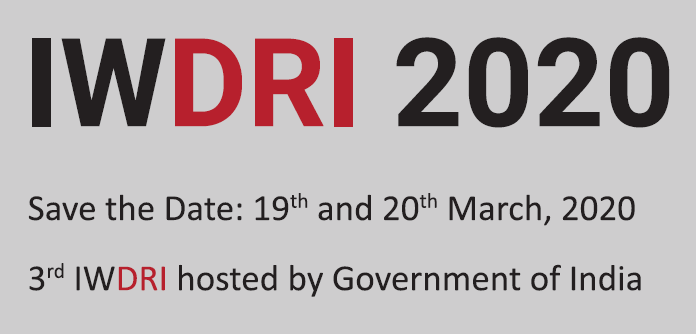 As a crucial milestone towards the establishment of the Coalition for Disaster Resilient Infrastructure (CDRI), the 3rd IWDRI will advance the agenda of inter-country and inter-agency partnerships to develop greater understanding of (1) the gaps and advancements made in knowledge and capacities, (2) regional and sectoral infrastructure needs and lessons, and (3) financing needs and available mechanisms and resources. The IWDRI2020 will aim to:
(1) Share the governance, substantive framework, and priorities for CDRI.
(2) Initiate a global 'marketplace' for disaster and climate resilient infrastructure, to share knowledge products, technical assistance and capacity development, and further the momentum for advocacy.
(3) Build partnerships for specific objectives and commitments.
(4) Launch a series of Global Resilient Infrastructure Forums for 2020-21.
IWDRI2020 will run over two tracks: (1) Policy Forums, and (2) Technical Sessions. Track 1 will enable a discussion at the policy realm, and Track 2 will offer forums for nuanced region- and sector-specific discussions lead by experts. Track 2 sessions will be selected from a call inviting panels from experts across the world.
IWDRI is a unique global forum on disaster resilient infrastructure that brings together representatives from partner countries representing their disaster risk management agencies, key infrastructure sectors, multilateral development banks, UN agencies, academia and research institutions, the private sector and policy think tanks.